I think I got like one positive response about continuing my series with how to style the basic clothes, but eh in favor of that, I will definitely continue rambling about our beloved basics! I don't know though how many outfit ideas I should give in each article? Is five enough or do you want ten? Well, I'm doing five today on the black jeans but might do more in the future! Here's part 1 on how to style your striped top and here's part 2 on how to style your white t-shirt. Up next: here's five ways you can wear black jeans: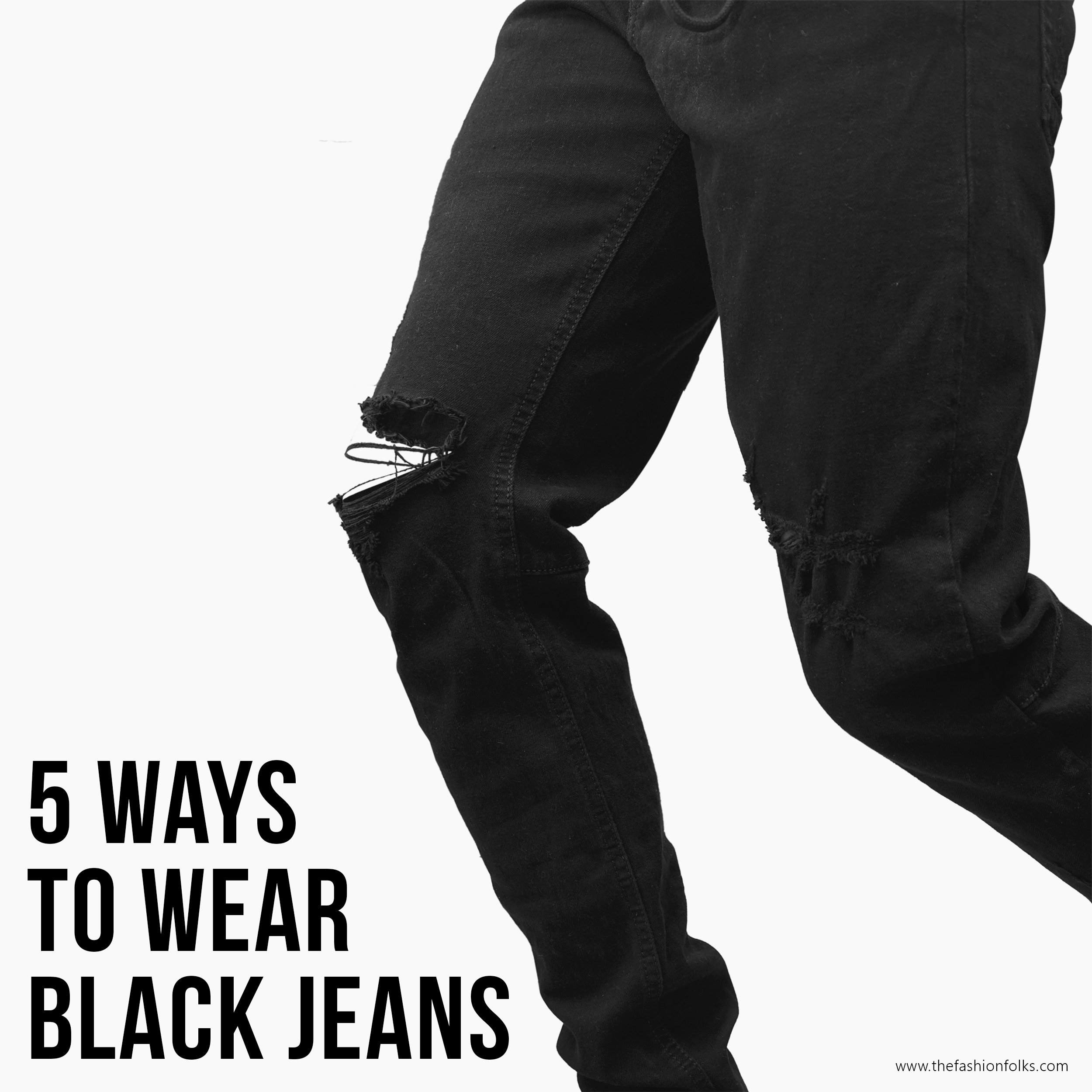 Photo by 5theway vietnam on Unsplash
How To Wear Black Jeans
With A White T-shirt
The most simple go-to outfit I know is to match my black jeans with a white t-shirt. Love to go for the high-waisted style as it gives the look some structure when you tuck in the t-shirt. As this combination is probably one of the most basic ones there is, it's great to add popping elements. I love to go for the red lips, leopard print or anything with stripes!  I think this look works for everyone, just make sure you have a pair of black jeans you enjoy and a white t-shirt of your preference.
With A Statement Top
As the black jeans are neutral, they are favorable to match with your statement top. A statement top is any clothing piece that's notable in one way or another. Perhaps by the print, the color, details, material or everything in combination. When working a statement top you want to keep it fairly simple if you don't have too much time to be specific with the styling. That's why the black jeans are favorable to match!  They'll fill the function without stealing the spotlight. If you're working a voluminous top, a defined pair of jeans are great to go for!
With A Black Leather Jacket
A black monochromatic outfit might not be the most exciting though it's terribly chic. I do like to go for the look sometimes, but I make sure that I keep it interesting with a twist: often with the material. A favorite is to add a black leather jacket, to make it look casual but stylish with the monochromatic style and contrasting materials. Of course a pair of extra chic shoes or a bag is a must when working this look!
With a Layered Look
Yup, I do think the black jeans are favorable to go for with a layered look. Especially when working different lengths as you'll have a nice frame to work with. If you go for a monochromatic look, the difference of the layers won't be too much of a statement which is a good thing when you're starting out! Don't forget to break it off with a chic detail or accessory though!
With Stripes
Black and white stripes obviously needs to be matched with a pair of black jeans. No matter if you're working a simple top, a sweater or a jacket – the combo is ultimate with the jeans. I often talk about matching the colors in your print with the rest of the outfit and it doesn't get more basic with this combination. Therefore it's a great start to go for the black/white stripes and black jeans if you're uncomfortable with wearing prints. And as we all know, anything with white and black is always in need of some red!
Folks! How do you style your black jeans? Let's chat in the comments! Xx