So beige was the subject of last week's trend alert and definitely a color I'd like to talk more about. And what's a better way of doing it than to give five outfit ideas on how you can wear the color? Some are more specific than others, but I hope there's one or two outfits you'll like at least! Here are 5 ways you can wear beige 2019: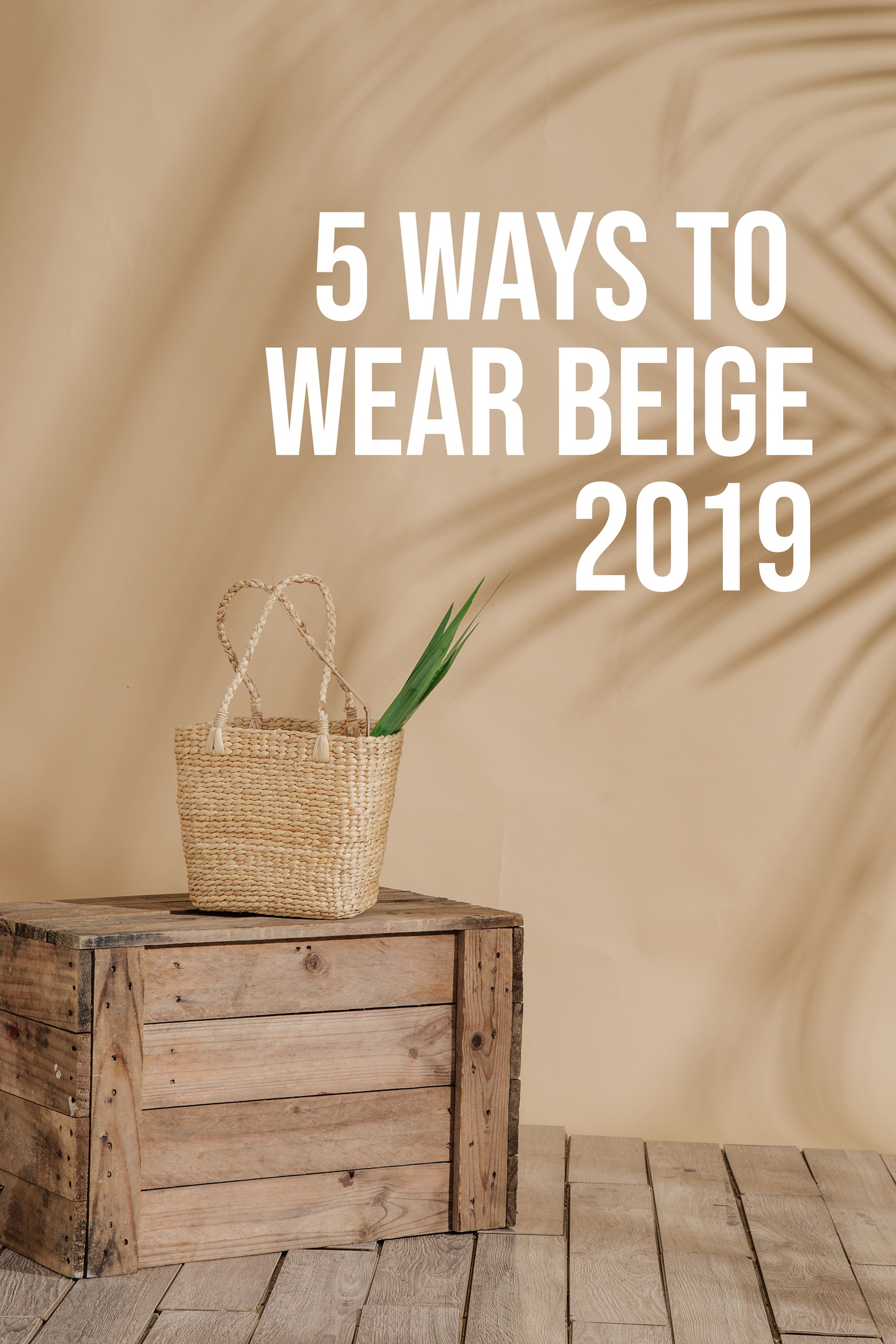 How To Wear Beige 2019
Beige with Leopard
So the leopard pattern has been huge the past season and continue to be a steady part of the current fashion routine. As many of you know by now, I'm a big fan of matching the color of the pattern with the second clothing piece. The classic leopard pattern has a lot of beige in it, which is why doing beige with leo is a stylish match. Perhaps a beige top with a leopard skirt? Totally here for it!

Beige with Neon shades
I talked a bit about this color combination in this article and it's definitely a must on this list. The neutrality of beige is such a good match with the intense neon colors. I'd say though that a more cool beige is better than a warm one, and a beige that's a bit faded too. The combination is a bit awkward but nevertheless wearable! How about a beige midi skirt and a neon top or beige chinos and neon colored shoes? Quite good, no? 

Beige with Metallic Shades
Beige is also really chic with some of the metallic shades. More specifically gold and copper if you ask me. If you go for a beige look, highlighting it with some gold jewelries can definitely be a chic match. Or if you want to add a copper colored top to your beige skirt, you undoubtedly have a good match. If you have a copper colored belt it's truly a chic match with a beige dress! Love the idea of a beige dress with some gold statement earrings too.

Beige with more Beige
There's nothing like the monochromatic look and beige is really good at it ;). Going for beige top to toe is a really stylish look this summer and for the upcoming fall season. Pair your beige clothes to create the ultimate beige look. A beige skirt with a beige top and you're ready to go. Or don't forget about the wearable beige jumpsuits!  Add a scarf to make the look more interesting. I'd say that orange is a fun color if you want to break off the monotone style.

Beige with Brown
Similar to the outfit idea above, beige with brown can definitely be a stylish alternative! I'm a big fan of matching colors in similar hues as it creates a more cohesive look. Brown adds a depth to beige and makes it more interesting. Adding a brown leather jacket or suede (faux) to your beige jumpsuit can be really stylish. Or anything beige your wear, truly. A brown belt and shoes can also help and frame the outfit!

Folks! How are you wearing beige 2019? Let me know in the comments below!