Continuing with how to style the basics, today's subject is about how you style your denim jacket. I personally think that the denim jacket's best season is now when the summer nights still can be a bit chilly and sometimes you just need that extra layer! I casually mentioned the denim jacket in this article if you need some inspiration on some good basics!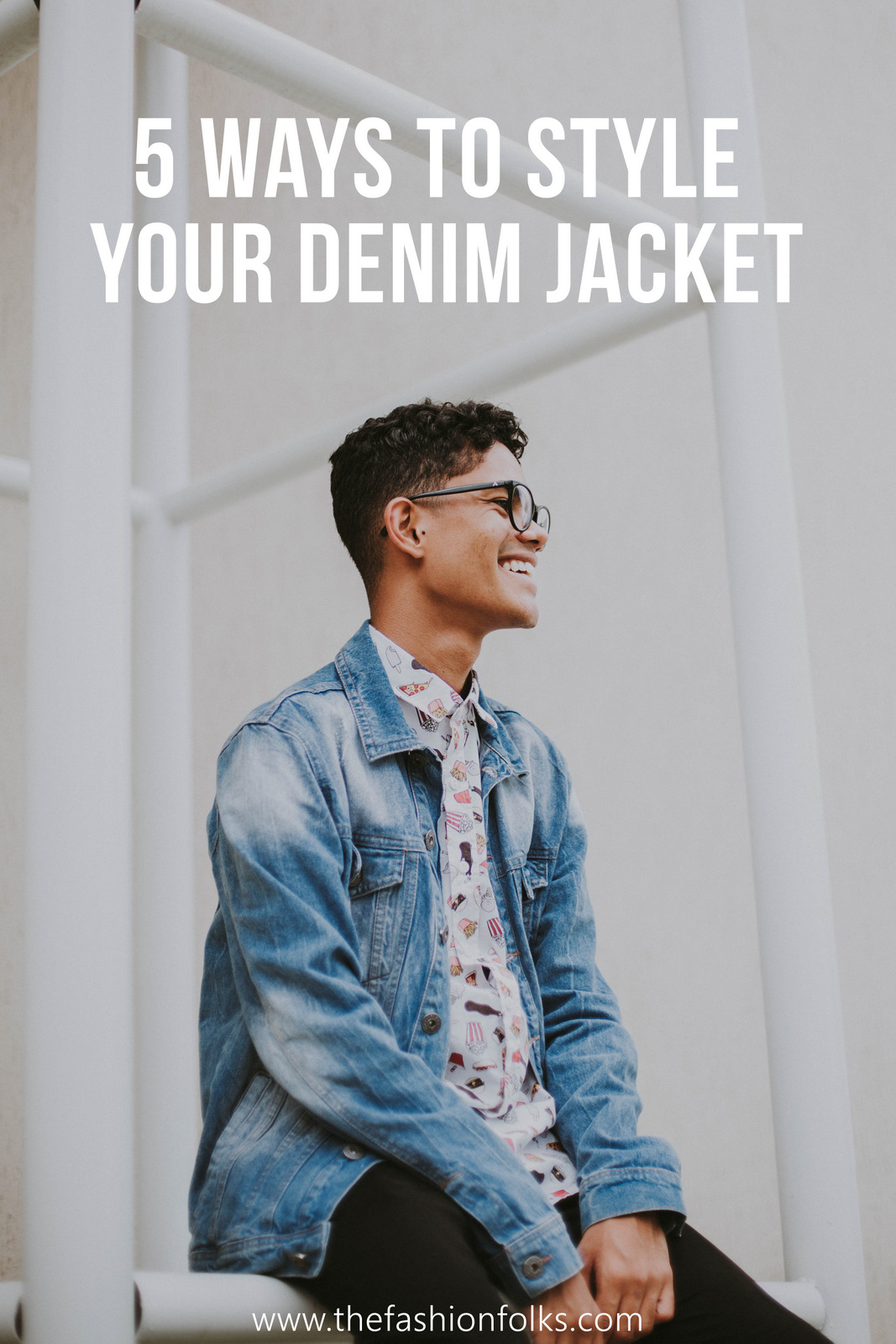 Photo by Eduardo Dutra on Unsplash
Style Your Denim Jacket
With Popping Shades
This of course depends on what shade your denim jacket is in, but lighter styles of the denim jacket is favorable with popping colors. As the typical light blue, faded, color of denim is closely related to a white or a grey (that works perfect with popping shades), it's easy to use your denim jacket for the same cause. That is, if you have a colorful dress, top or outfit in general: add your denim jacket as a light and final layer. A black leather jacket can sometimes get too heavy with this whilst denim feels lighter in material and shade. I think the pastels, neon shades and primary colors work well with a light denim. If you have a darker denim jacket, tan is a really chic color but also the neons!
With Summer Materials
Leave it to me to speak about the chicness of matching different materials in one outfit, every fall. But yes, I think this is applicable for summer as well, just change the heavy fall textures to more lighter ones of summer. Lace, mesh, crochet, organza or linen are some examples of lighter materials that are summer-friendly in one way or another. These are all stylish to match with your denim jacket as they sort of oppose each other in style. Denim is more edgy and rough whilst lighter materials are more sophisticated and often elegant. So go for your lighter summer pieces and make a statement of it with your denim jacket!
With A Shirt
A classic denim jacket has a collar and normally people give style advice on pairing pieces with a collar with collarless pieces. Well, not me! I like layering in all versions and how fashionable isn't it to layer the collars as well? Perhaps this effect is most present when you button your shirt, but you could also go for a casual unbuttoned style. If you want to go classic with this style, go for a white shirt or a classic light blue one. If you want to go statement, go for a denim shirt and see the fun clash of the denim fabrics!
With A Floral Dress
I know I often talk about classic clothing pieces and perhaps colors, but a classic combination that's been present for the last decades, is the one of a floral dress and a denim jacket. I'm not going to be too specific on the fashion history, but think 1950s High School style or 90s street style look. Yup, a floral dress with a denim jacket is a match! The best part about this is that you don't have to be specific with what floral dress you're working, just embrace a style that's lively and soft. It's all about finding a style that will contrast the one of the denim jacket to get that balance. I think the shoes also help elevating this combination. Preferably a pair of sneakers or why not some boots?
With More Denim
A love or hate style of denim is the monochromatic style of it. I love denim with more denim, so I'm of course going to suggest it here. Either if you go for jeans, a denim skirt or denim shirt: it's interesting to go monochromatic with the same material. I personally think that denim works the best with one another when you keep the same color scale, but others thinks it's better to contrast. I say, do what you feel the most comfortable in! But I mean, a cute denim skirt with a denim jacket is always a hit if you ask me!
Folks! Which one of these ways to style your denim jacket is your favorite? Let's chat in the comments! Xx