Winter isn't the typical season to bring out your best colors, but why, honestly? Isn't it through the dullness of January, February and March we need colorful clothes more than ever? Here are some thoughts on how you can style colors winter 2022: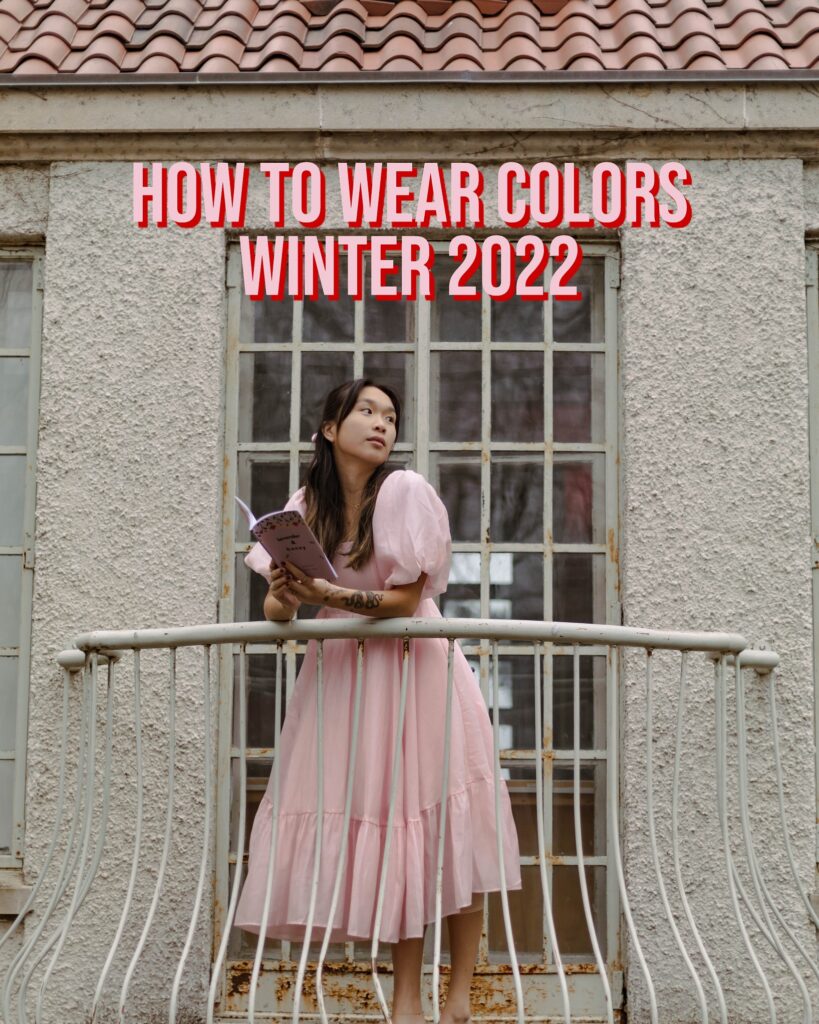 Winter 2022
Choose Trendy Colors
A simple way to make colors a part of your winter wardrobe is to go for trendy colors. Yes, colors that are popular atm are an easy match with the winter wardrobe. Dove blue, classic pink, pea green and orange all work well with basics such as white, beige, brown and black. So when you go for your classic black coat, how about adding anything orange to your outfit?
Opt for Accessories
Accessories are also superb to focus on. Just a pop or two of colors will make a huge difference. If you own a pair of colorful shoes, work them with your neutral coat! Or go for a fun beanie or a statement bag. Or just go for everything at once. Although it's easy to go for black shoes and a black bag, challenge yourself and choose something colorful the next time. And hey, let's not forget the power of scarfs during winter!
Invest in Colorful Outerwear
If you are in need of a new jacket/coat/vest, how about selecting something that isn't a neutral? Choose outerwear in your favorite color, or in a colorful neutral. Just by choosing something in dove blue or a dark green or classic red will make a difference indeed. Red is a classic color for a coat, but a forest green could also be nice and work with a lot of colors. A vest in lavender can be a gorgeous and unusual choice. Above anything, how cute isn't a pink coat?
Color Combinations
And who says you can only pick one color? Have a look at the articles under this hashtag for ideas on how to match several colors. Let a red and pink combination dominate your outfit. Or go retro with a burnt orange and a slimy green. 
Focus on the Nails
If you've just given up on the colorful life, at least paint your nails in a fun color. Lavender, bubblegum pink, green and neons in general are immensely popular right now. A red is also stunning for winter. Also, it's really trendy now to paint your nails in different colors and patterns, so be creative and mix as you'd like.
Folks! How do you style colors winter 2022? Let's chat in the comments below! Xx