There are many things one can do to keep the style interesting and developing. I know many of us agree that the fall fashion is the most interesting one with the fall colors, layered looks and oversized silhouettes. That's why fall is the perfect time to try new things and make small changes. Here are 5 ways you can elevate your fashion look fall 2018: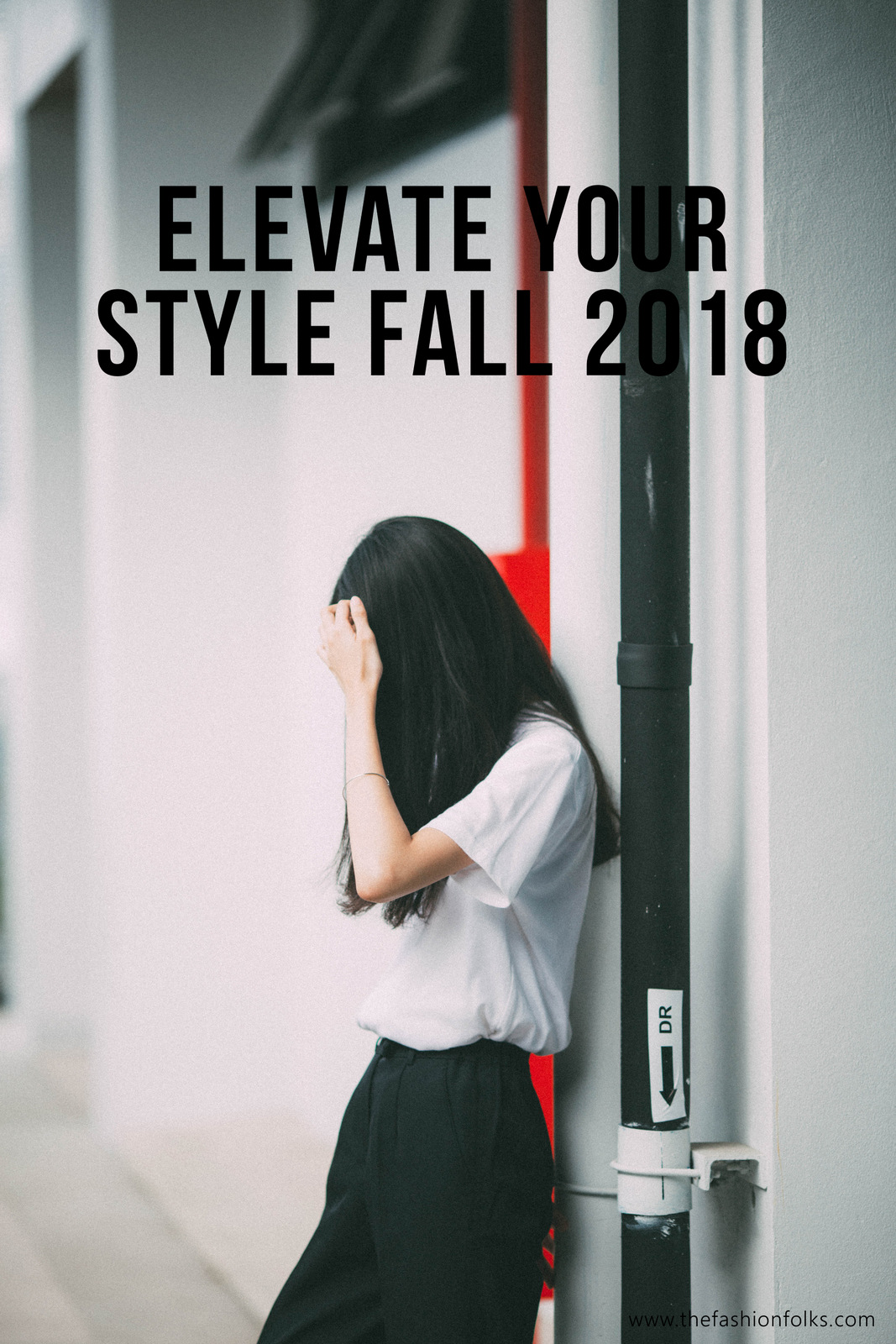 Photo by Soragrit Wongsa on Unsplash
Elevate Your Look Fall 2018
Colorful Sweater
The sweaters are a must for fall with their warm and cozy style. It's easy though to choose neutral ones which makes it much more fun to go for the colorful styles. The colorful sweaters are fairly popular at the moment with the pastels and fall colors being trendy. Choosing a sweater in a bright and popping color will add energy to your outfit and make it more lively. If you don't own a colorful sweater, choose one in your favorite color so you'll have a new staple to rely on! Extra stylish colors includes lavender, mustard yellow, dove blue and apple red.
Monochromatic Material
One of the bigger trends this year is to dress in one color top to toe. I think you can take this one step further and choose a material top to toe instead. A pair of (faux) leather pants with a (faux) leather jacket? Yes! Or perhaps embrace fall and choose a knitted skirt with a knitted sweater? The best thing about this look is that it's easy to style as the materials do the job for you. Even more stylish if you choose opposing colors or print as it will create a more dynamic look.
Darker Lipstick
My favorite fall trick when it comes to makeup is to choose a darker lipstick. It just adds that dramatic intensity one often associate fall with. I prefer to choose either a darker red, orange or purple as I think these are the most rich and vivid lipstick shades. When balancing the makeup look with my clothes, I often choose other fall colors to enhance the fall vibe. Like a mustard yellow top with red lips or a dusty pink sweater with some purple lips. I do like to go for the warmer shades too, especially with purple, as I think it blends together better with the rest of the fall colors.
Mix Two Prints
One of my best styling tips regarding elevating one's outfit is to mix to prints. The clash, that often occurs, gives a more dynamic and energetic look. It's something interesting to look at and will definitely take your outfit to the next level. I've written about some stylish combinations here that you can try. The key thing when starting though is to choose prints in the same or relating colors as it gives a more coherent appearance.
Dad Sneakers
I know we all love the boots for fall, but a nice change is the dad sneakers! You don't have to choose the most statement ones, but a comfortable pair that gives the outfit a chic street style look. Sneakers are probably the most comfortable shoes, so it's definitely a win-win situation. Dare to mix the look with a nice pleated midi skirt or a floral dress. It's about balancing different styles!
Folks! How will you elevate your fashion look fall 2018? Leave a comment below! Xx