There's nothing like having a good wardrobe to rely on when it comes to styling. Your wardrobe staples are your go-to clothing pieces. These staples slightly changes after season and perhaps after trends sometimes too. I thought it could be a nice idea to pin down some of my key wardrobe staples fall 2019! I'm sure they're similar to yours and if not, perhaps you'll be inspired to try one of them. Here are 5 wardrobe staples fall 2019: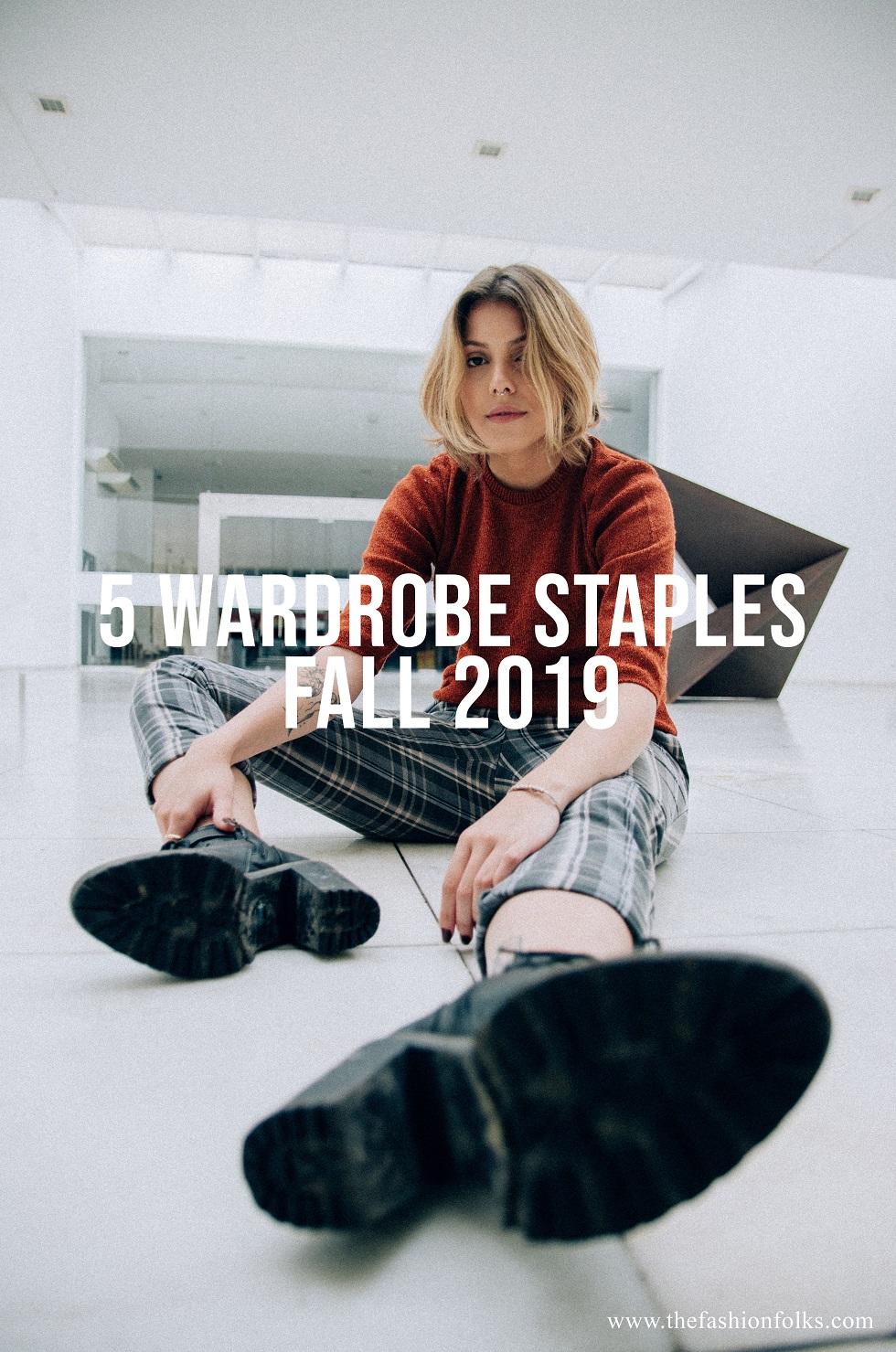 Wardrobe Staples Fall 2019
Statement Sweater
Fair enough that I might have too many statement sweaters, but they are my staples on chilly fall days. I love to layer them over dresses, with skirts, over shirts and blouses. They're stylish to tuck in, fully, or partly, in the front. The knitwear fabric is fun to match with (faux) leather/suede but also denim. I'm currently crushing big time on statement sweaters with spacious sleeves. Especially when they're hitting mid-thigh. I just love the statement all the volume brings! 

Scarf
I'm also a big fan of scarves. Both ones that are trendy right now but also blanket scarves. The latter is great when you want to layer your outfits and stay warm. I've written some styling tips regarding the blanket scarves here. I think a scarf in a fun color or print makes the outfit more dynamic. For instance, a leo scarf is chic to finish off a beige/camel-colored outfit. A scarf is also perfect to start the day with and take it off when it gets hotter later that day. If you don't own a blanket scarf, I highly recommend you to invest in one!

High Boots
Boots are a must for fall, both from a weather- and fashion perspective if you ask me. I love the high boots for the statement they add with the (faux) leather/suede material. Much alike the principle of the knitwear, they're chic to pair with other statement materials. Denim, more leather/suede, knitwear. They're also chic to do with more delicate materials such as lace and crochet. Love to go for high boots when I wear skirts and dresses during fall! 

Leather Pants/Leggings
Fall fashion is edgy. There's an attitude that comes with darker colors and more durable materials. My favorite edgy piece must be the (faux) leather pants or leggings. They're neutral in their color but they still add an intensity to an outfit through the statement material. I love the idea of pairing a delicate white blouse with leather pants. It's chic and fashionable. Leather leggings are also really chic to do with knitwear. I also think the leather pants are cosy to do with faux fur jackets and teddy coats, because of the material contrast. They're also chic to do with high boots or chunky sneakers. 

Blazer
Lastly, the blazer is a must in the fall wardrobe. They're perhaps extra important this fall as they're very trendy. A blazer is stylish to do casual with a t-shirt or more preppy with a blouse under. I also love the idea of layering with a blazer. Do a shirt with a sweater over and finish of with a blazer. High boots and a blazer is also a chic combination. Love the idea of pairing your blazer with a more bohemian dress as the styles are opposing = creates an interesting dynamic. 

Folks! What are your wardrobe staples fall 2019? Let's chat in the comments! Xx