Folks! As much as new trends can be captivating and cool, let's not forget about the wardrobe heroes. The clothes that can be worn in endless of combinations and never lets you down. Here are some good old favorites in the wardrobe!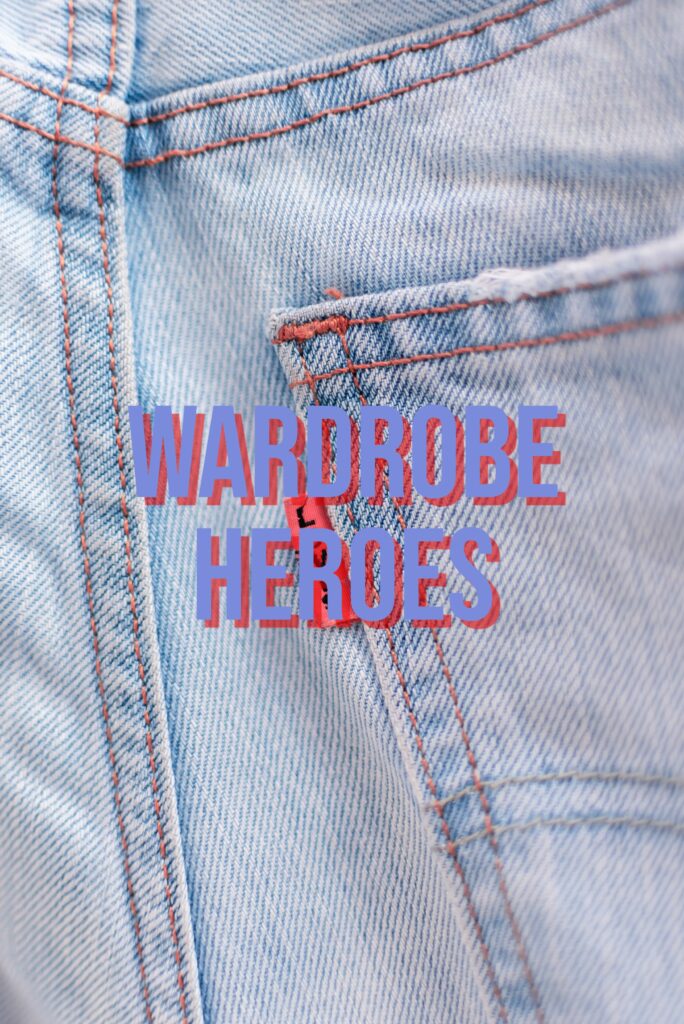 Wardrobe Heroes
Slip Dress
The slip dress is a must if you want a simple, chic and wearable dress. It can be dressed up with a pair of heels and jewellery, and made more casual with a chunky cardigan or a loose t-shirt over. A slip dress in black, midi length, is the perfect LBD.
Colorful Sweater
Maybe some people won't agree with me, but I do think a colorful sweater is a perfect wardrobe hero. It's such an easy way to add color, and you don't need much styling. Just work the colorful sweater with a dress in a matching color or a pair of jeans for a neutral look. Such a trendy and wearable clothing piece for summer too!
Denim Jacket
The denim jacket is truly the jacket of summer if you ask me! It works so well with a classic cute summer dress, as well with a midi skirt or a pair of shorts. It's really cute with any floral print or leopard print for that matter. Love the idea of a flowy floral dress and a chunky oversized denim jacket over. So chic and wearable! And as for the colder months of the year, it's perfect over a chunky knitted sweater.
White T-shirt
You just can't go wrong with a white t-shirt. Simple as that. The white t-shirt is perfect with a classic pair of jeans, a simple skirt, shorts, under a slip dress – you name it. Working your white t-shirt with a pair of classic jeans, and a black blazer has been a really trendy look the past years, and rightfully so – it's so chic.
Basic Skirt
The basic skirt is another wardrobe hero! I think it depends on what style you have when it comes to which skirt works for you. Some think a floral knee-long skirt is a basic one, whilst others think a silky midi skirt is another gem. The basic skirt is perfect with a simple t-shirt, a statement blouse or why not a fun sweater? You can make it casual with a pair of boots or sneakers, or more glam with some kitten heels.
Folks! Which ones are your best wardrobe heroes? Let me know in the comments below! Xx