Folks, let's do a quick one today! Just five really simple, trendy, fashion hacks winter 2019. These hacks are all simple solutions to common fashion problems during winter; like how to stay warm, how to layer and how stay stylish. It's definitely easy to surrender to oversized jackets and same old winter boots. Nothing wrong with that, but there are ways you can do fashion and comfort. Here are some trendy fashion hacks winter 2019: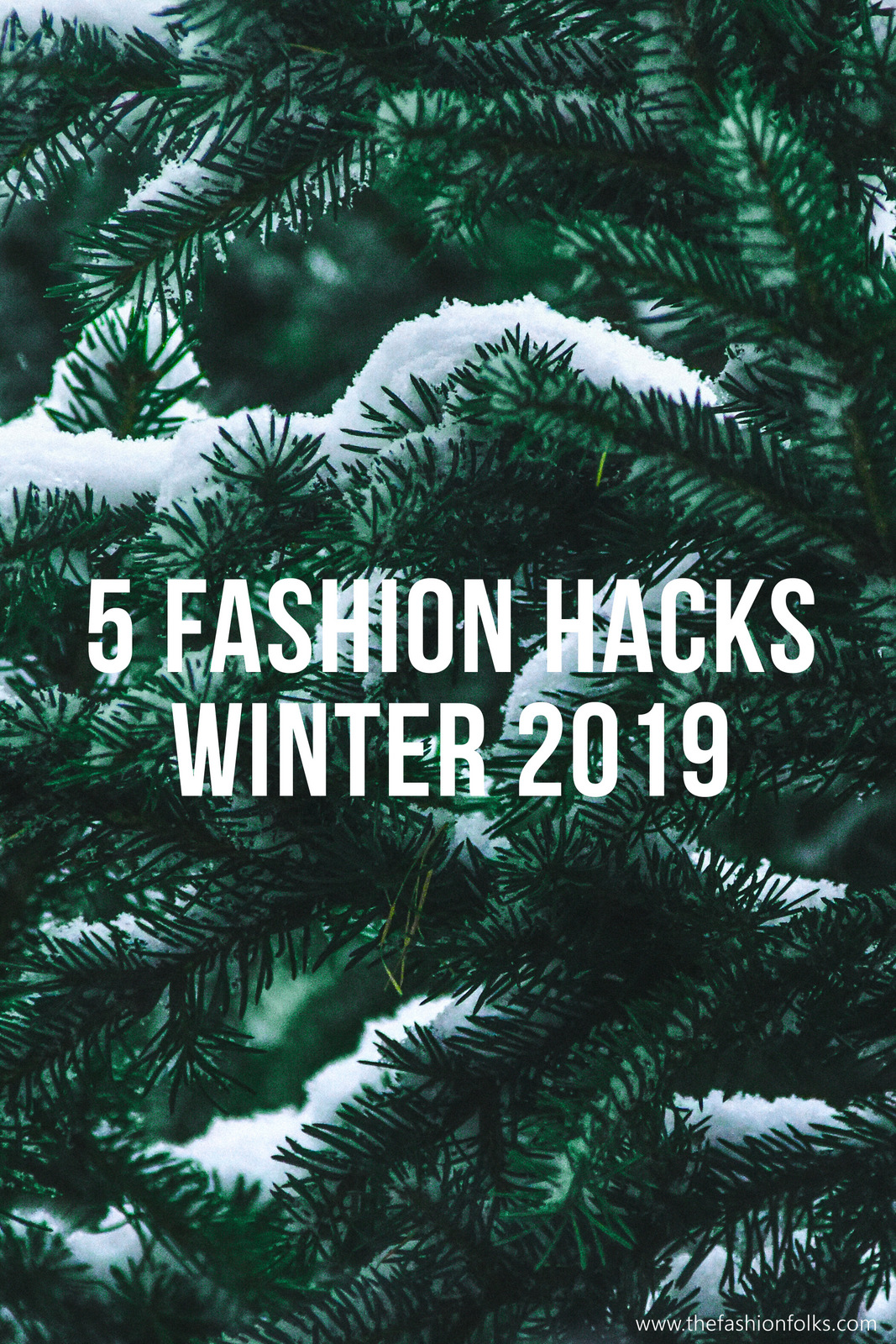 Fashion Hacks Winter 2019
Maximize Your Socks – Are you one of those people that skips shorter pants during winter? Well no need to be as it's very trendy to display your socks! Embrace the awkward gap between your shoes and your pants by choosing some statement socks in a fun print or color! Preferably ones that are matching with your top to keep the outfit matchy. You can, of course, also do the socks basic and keep it neutral!

Pair Leo With Red Plaid – Don't know how to get your red plaid to pop? Pair it with a leopard print! The two work really well together and makes up for a dynamic outfit. The red in the plaid matches the classic leo really well and the combining of two prints gives the outfit a nice level. Just mix and match these two however you want.

Layer With Lengths – Don't be afraid to layer your knee-length jacket with a midi-long dress/skirt as this is all about the fashion of 2019. It should be layered, voluminous and look a bit chunky. I suggest accentuating the waist to enhance your silhouette and go for neater shoes to create a better balance!

Rely On the Turtlenecks – To all of you who loves the jumpsuits but are saving them for warmer days, why not layer them with a turtleneck? The neckline of your jumpsuit will be a nice contrast to the turtleneck. Choose a color that your jumpsuit consist of to create a more cohesive look. Don't forget some tights to keep your legs warm!

Stay Warm With Your Blanket Scarf – Folks! Don't forget your blanket scarves this winter. They are trendy, multifunctional and terribly cozy. Use them as a final layer in your outfit or cozy up at home with them. Secure them with a belt to create an outer layer or just wrap them over your shoulders. Read this post for more ideas!

Folks! Which one of these ideas from the fashion hacks winter 2019 is your favorite? Let me know in the comments! Xx