As much as I love talking about specific outfit combination, I'm also a big fan of talking about details in general. Focusing on some trendy details is sometimes easier than putting together entire looks. I talked about some fun fashion details in this article, but thought I'd today talk about trendy details winter 2020!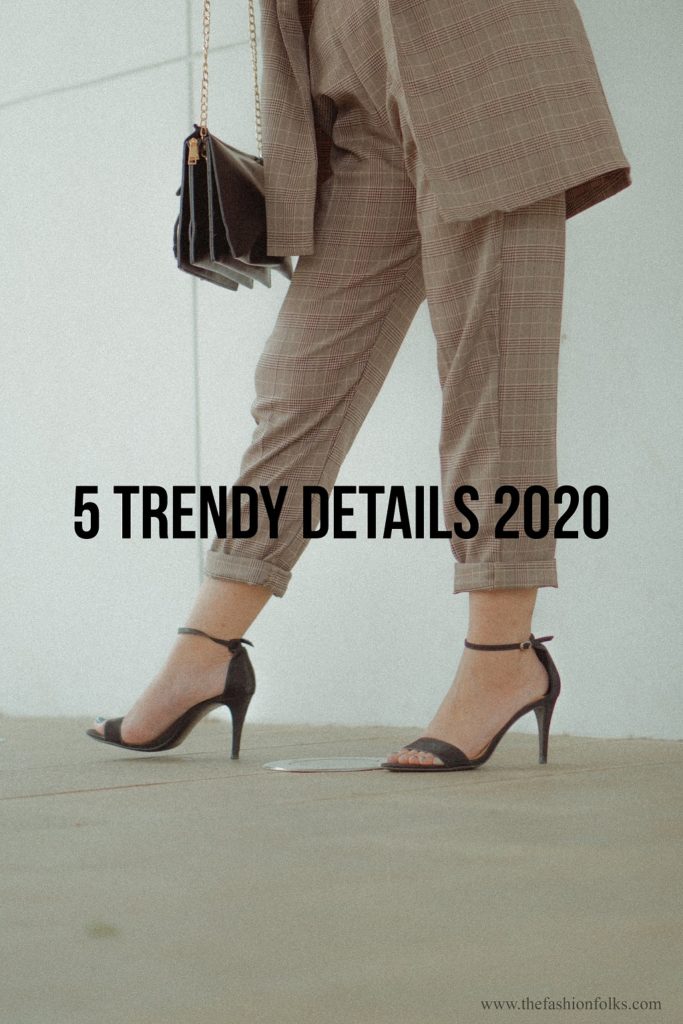 Details Winter 2020
Chunky Sweater & Leather Skirt
So one of my favorite styles of winter 2020 is the match of sweater and skirt,  more specifically a chunky sweater and a leather skirt. The two in combination are stylish with the material contrast, wearable as it suits everything from date night to office style and fun to try in various combinations. Midi leather skirts might be the trendiest style, but all styles of leather skirts work. Tuck in a part of your chunky sweater in the front, work the style with a pair of high boots, layer with a coat! Or work the duo however it suits your wardrobe and preferences! 

Shades of Mint Green
A trendy color to add to your outfit this winter is mint green. The color is such a favorable one as it adds some light and color to your outfit, without stealing the show. Mint green is a great match with neutrals such as white, denim blue and brown. If you want to maximize the style, try mint green top to toe in different shades. Mint green is also chic to choose for nail polish, if you really want to make it an outfit detail. 

Maximized Accessories
More is more is the new (old) mantra in the fashion world. You should layer your necklaces, bracelets, rings and earrings. Add a statement pair of sunglasses to that and a beret or fedora hat! It's all about the maximized style. This trend is great as it allows you to be creative and match different styles. I normally suggest though that you try to keep it maximized but still clean. If you're working statement earrings, more neutral simple necklaces are to be prefered (or the other way around). Same goes for rings and bracelets, keep it playful but tasteful. I think you should go for whatever statement sunglasses you own though, you simply can't go wrong! And hey, a beret is always a good idea! Don't forget the hair accessories either, they're a must this season!

Graphic T-shirts
Another trendy one of the details winter 2020 is the graphic t-shirt. It's comfortable, it's a great way to make a statement and it's easy to match. I think the best way to work the style is to work the graphic t-shirt as you'd work a "neutral" t-shirt. Let the statement of the t-shirt be a fun, unexpected, pop in the outfit! Perhaps high-waisted jeans with a graphic t-shirt? Or a midi-skirt? I also like the idea of working a pantsuit with a graphic t-shirt. Best way to combine preppy and casual elements! 

Anything Leopard
If mint green is a must-go color this season! Leopard is the go-to print. However you can add leopard to your outfit this season – do it! A pair of leo boots is a great way to make an outfit more chic and lively. Love the idea of going for a leopard skirt with a black t-shirt and blazer! Leopard is a stylish choice with kind of all the colors as it's a neutral pattern. Leopard with black, white, brown, orange, navy blue,  red and even pink are all favorable ideas! Add more leo to your outfits this winter! 

Folks! Are you working any of these details winter 2020? Let me know in the comments below! Xx