Ah, gosh folks. I don't know if you can get a more accurate description of what the fashion looks like 2017, or fall 2017 to be more specific. Therefore, in my role as a random fashion person, I thought it'd be about time to do an extended #TrendAlert and write down 5 trendy details fall 2017. Just copy and paste this list to your fashionable life and you'll surely look trendy, like an influencer.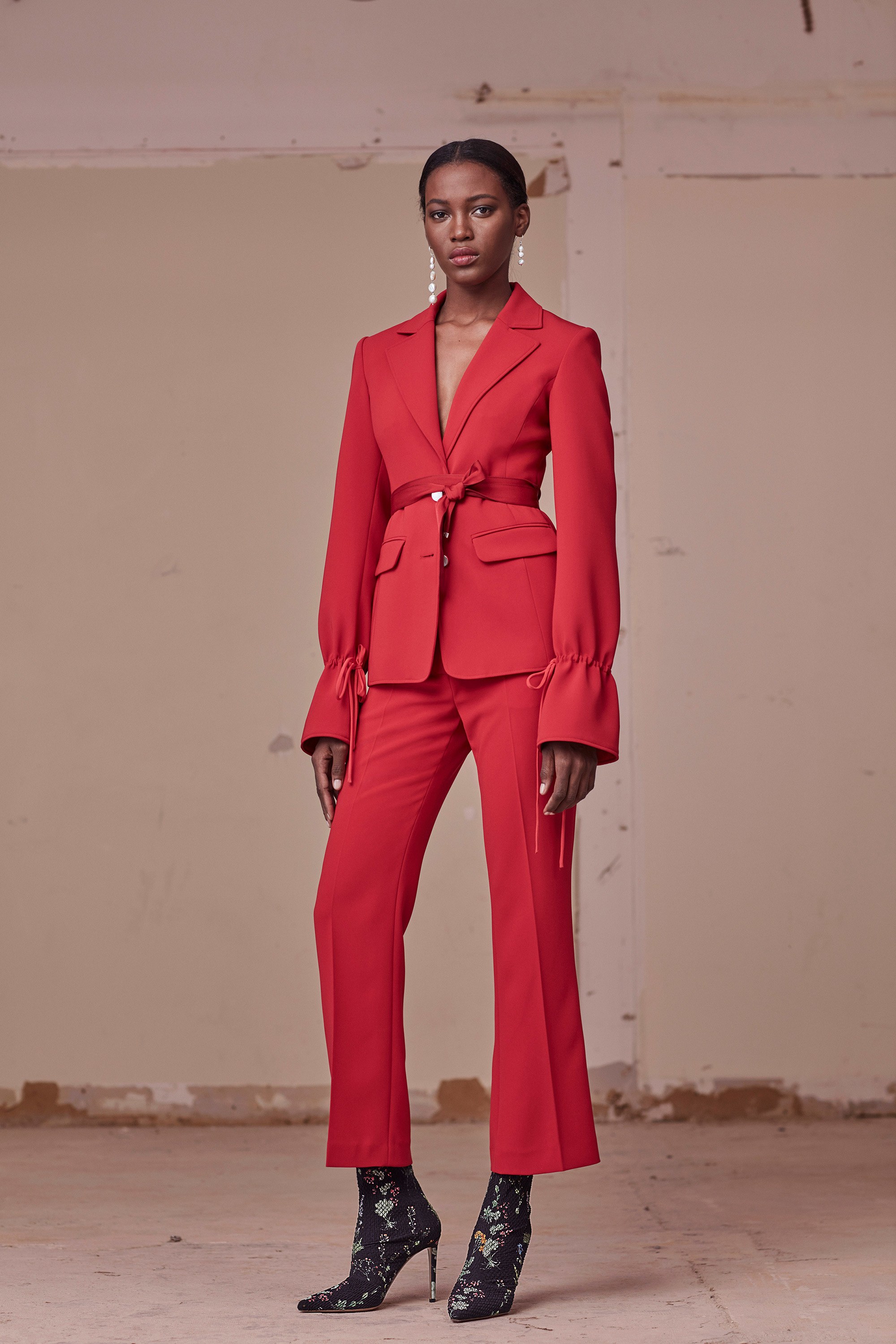 Courtsey of Altuzarra | Pre-Fall 2017
5 Trendy Details Fall 2017
Oversized Plaid Blazer
First out is the oversized plaid blazer I wrote about here. The 1980s presence in this clothing piece is totally defined and a great example of how trends actually (sometimes) finds its way from the catwalk all the way down to street style. The style is rather traditional with slightly oversized shoulders, classic colors and plaid patterns. Go for one with a structured and defined waist if you want to underline the silhouette!
Pointy Stiletto Boots
If the kitten heels ruled the summer, the pointy stiletto boots are here for the fall fashion. The boots are often done in a kitten heel style, as talked about in this post. Pointy stiletto boots in a red color are worn by every other fashionista. So are the silver metallic ones, but also black ones in patent leather have been rather frequent.
Baker Boy Hat
I've only briefly mentioned this trend but the baker boy hat is definitely a thing. Away with the fedoras (just kidding, they're a never ending love affair), and hello to the stylish baker boy hats! They're more casual in their style which gives a more sophisticated look. The black ones are the most traditional ones, but try one in grey or red if you want to break it off a bit!
Midi Length
Though the weather is soon not to be fit for the midi length without some layering, the length of style is going strong and shall remain that way. Endless of floral midi dresses with some ruffles and wrap-styles are what people are wearing. The length is fun to layer with and keeps life on the warmer side, if only slightly. I'd say you'd be safe to go with a floral print of your flavor or a fall color of mustard yellow, orange, navy blue or forest green. That ought to keep the trendy touch alive withing the fall context!
Red
If you haven't read that red is the hottest color of fall 2017, are you even in the (fashion) game to stay in the game? Red is everywhere and favorably done monochromatic or paired with similar shades of orange. Go for red accessories if you're uncertain or be bold and make the color pop with a coat or so.
Folks! Are you working some or all of these five trendy details fall 2017? Are you going full on fashionable or keeping it classy by style? Let's chat in the comments! Xx