What's a better way of embracing spring than to work its colors? Spring is in many ways the season of nature's revival and perhaps society's too. The days are brighter, the flowers are back and people just seems happier. That's why embracing a colorful fashion can be one way to welcome spring and let the season live to its fullest. The trendy colors spring 2019 are a great way you can maximize spring as they're both classic and more bold. Here's an article on this year's trendy spring colors!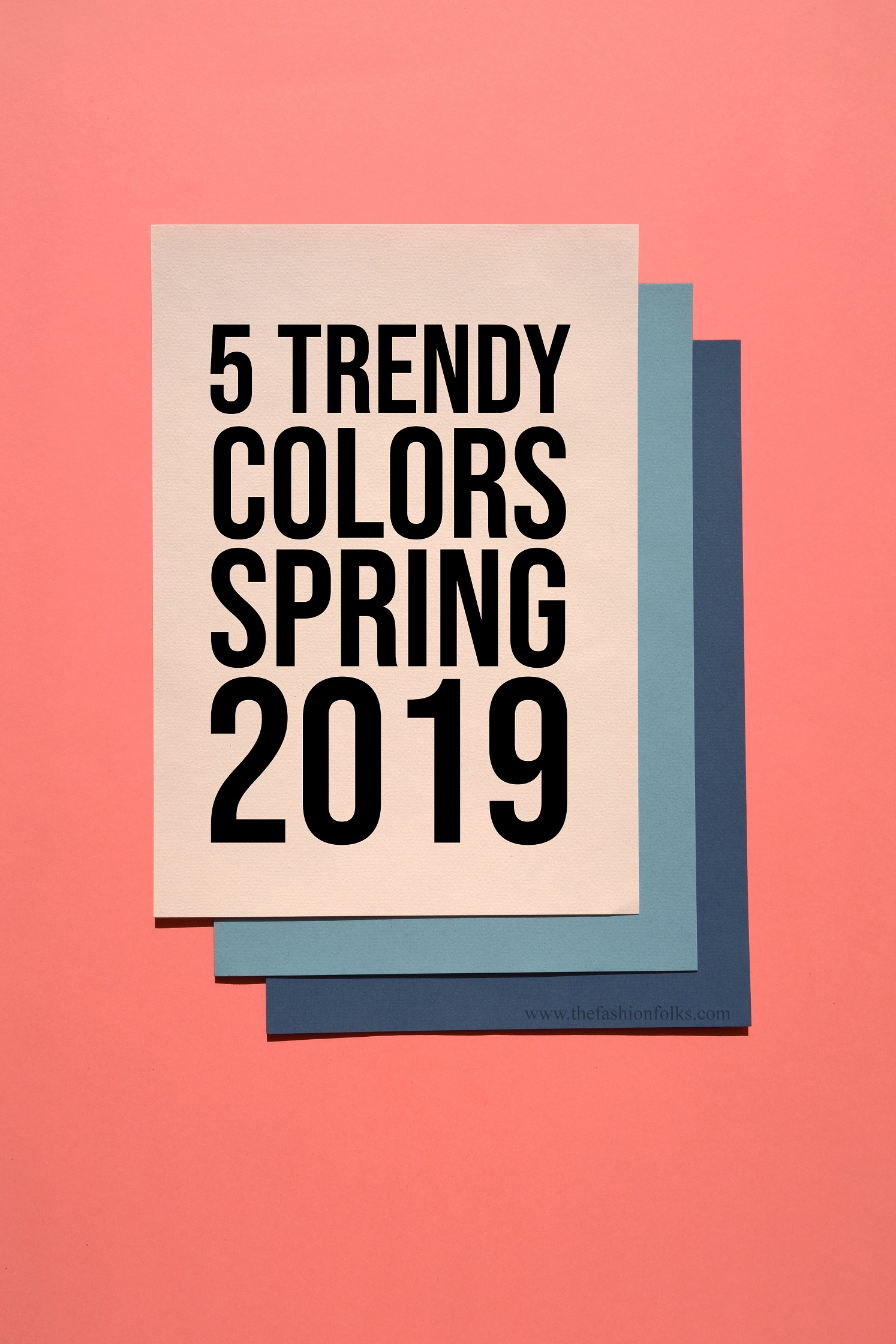 Trendy Colors Spring 2019
Lavender
So this bright shade of purple was a huge trend last year and is still as relevant as ever. Purple can be a tricky color to pull off, but lavender is thankfully the most wearable shade of purple. It's pretty similar to grey in many ways with the more cold and sophisticated appearance. So if you're unsure how to style it, you can try and style it the same way you would do with grey. Lavender is also a cute color with a baby pink, white and darker shades of purple. Read more about purple here.
Beige
It might sound a bit boring that beige is one of the trendiest shades this spring, but it's done quite stylishly if you ask me. Beige do have a tendency to look a bit dull, but this season it's paired with the pastels, camel and brown. As this is a neutral color it's also quite chic to do with the neon colors as the combination is pretty well-balanced. I do prefer though to pair beige with the darker camel and brown, only because I adore to match different hues of one shade. This color is a wardrobe staple so don't be afraid to invest in some good pieces. And oh, beige is really chic to do with both the leopard print and the snake print!

Yellow
So yellow is a color that's making a comeback. It was spotted frequently during the fashion weeks, both on and off the catwalk. I also listed yellow as one of the energetic colors that's popular this spring. Yellow can also be a bit tricky to pull off, but it's simply about finding the right yellow shade for you. A mustard yellow is often more wearable in comparison to lemon yellow, whilst the latter might be more popular to do for spring and summer. I'd pair my yellow with orange to intensify the color contrast or with white to keep it "fresh". Yellow is also chic to do monochromatic, either as a maxi dress or pantsuit (which is also really trendy).

White
Another "color" that is popular this spring is white. Perhaps white can't be considered as trendy as it's always in style, but pretty sure it's peaking in popularity this season. White dresses, pantsuits, jeans, boots, denim jackets and blouses are all trendy clothing pieces to choose in white. Especially blouses with statement sleeves or pantsuits with a more structured cut. White is a great shade to pair with whatever you want as it's neutral like a blank canvas. Perhaps materials that are more transparent and sheer are good choices for white as the combination is favorably delicate.

Coral
If you remember, coral is the color of the year. I did say back in this article that I think this color is more suitable for the warmer months, so I guess we have yet to see if the color will hit the street style life or not. Coral is such a warm and energizing color though, so it's a great alternative for anyone who wants a more unusual color for their spring fashion. Check out this article for some inspiration on how to wear coral spring and summer 2019!

Folks! Which one of these trendy colors spring 2019 is your favorite? Which one will you be working? Let me know in the comments! Xx