Folks! Let's talk about some trends spring 2021. As the seasons are changing, so is the fashion! With warmer and longer days, the clothes we wear are more colorful, playful and easy breezy. Here are five trends to be inspired by spring 2021: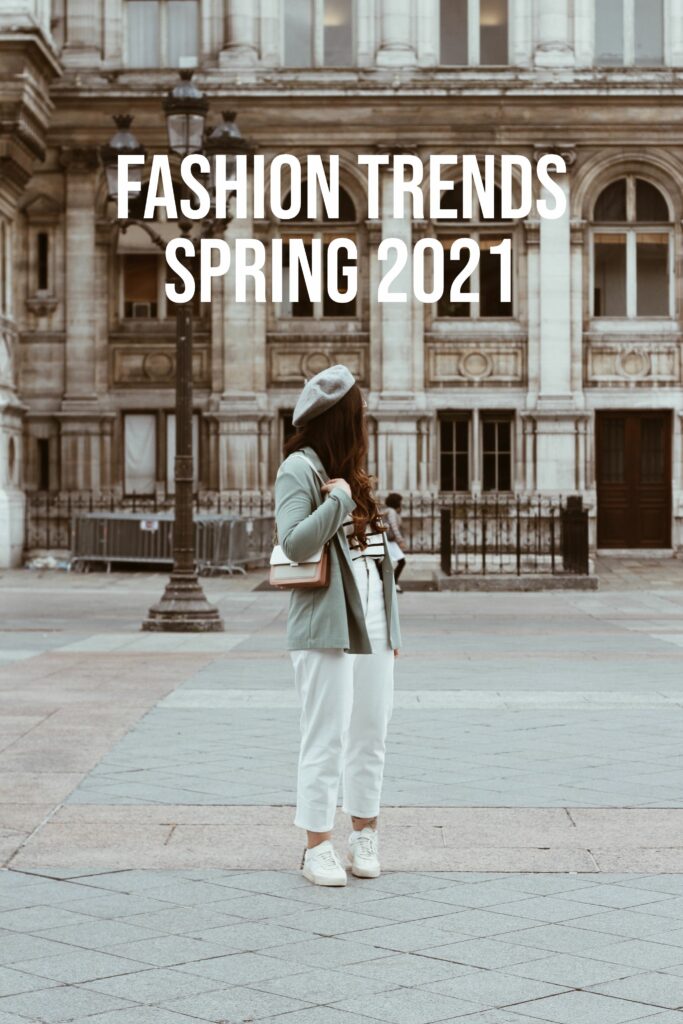 Trends Spring 2021
Beige Knitwear
A trendy classic is beige knitwear. I mean, beige is always in style and so is knitwear. Well, this year these two should be combined. Knitted pants, dresses, cardigans, skirts, tops, sweaters – you name it. Both more chunky knitted pieces and finely knitted ones are trending. Especially beige knitted sets are popular, mainly done for the home life but can be worn outside with the right styling.
Denim Skirts
Are the denim skirts making a big comeback? Well, maybe. They're a true fashion of the 90s, and as the decade is trendier than ever, the denim skirts are probably heading down the same road. Both shorter denim skirts and longer ones are trending, especially the knee-long skirts. They should be done a bit updated, with preferably a slit or a washed-out appearance. It's also to be noted that the denim skirts should be high-waisted! Perfect go-to clothing piece for warm days. Just pair it with a colorful blouse or a cardigan for that 90s vibe.
Glossy Materials
Glossy materials such as satin or silk are also trending this season. Often done in a 90s minimalist manner or with a glam 30s/40s vibe. The glossy material is trendy as beige, white and the pastels. Dresses, blouses and skirts are the most popular pieces to work in glossy materials! Slip dresses and tops have been trending for a while now, so work those pieces! 
Preppy Blouses
Another trendy element spring 2021 is the preppy blouse. Yes, blouses with statement sleeves have been insanely popular for several years now, but it's not only about the sleeves anymore but also about the collar. I wrote about the oversized collars in this article, and you all seemed a bit divided on the topic. But nevertheless, the oversized collar is trending, which paves way for a lot of preppy blouses. Other styles of blouses that are trending are the ones done in pastels, in silky materials and with a defined bodice. Really popular to pair with high-waisted jeans. 
Matching Sets
I've been talking about the matching sets before, but here we go again! The matching sets are a must this spring. Both knitted sets for the stay-at-home life, but also matching activewear, hoodies and joggers, pyjamas, blazers and pants and so on. Well, kind of whatever you can imagine that can be done in the same style for top and bottom. I do think matching sets are superb from a fashion point of view! They're easy to style, really wearable, and they're for sure an excellent go-to alternative. If you want to feel more fashionable at home, this is the way to go! 
Folks! What are your thoughts on the matching sets 2021? Let me know in the comments below! Xx