Apparently spring is arriving anytime soon and with that comes a change of fashion. Or not anything dramatic or so, but fewer items, brighter colors and easier layers. Spring is a fun fashion period as it doesn't require the heavy clothes of winter, nor the breezy style of summer. Spring fashion and the one of fall is similar in that way, as you can focus more on the actual clothes rather than to adjust after the circumstances of the weather. So spring fashion is quite rewarding from a creative point of view. And you know what? Learning about the trends spring 2019 can be one way to ease yourself into the creative spring fashion this year!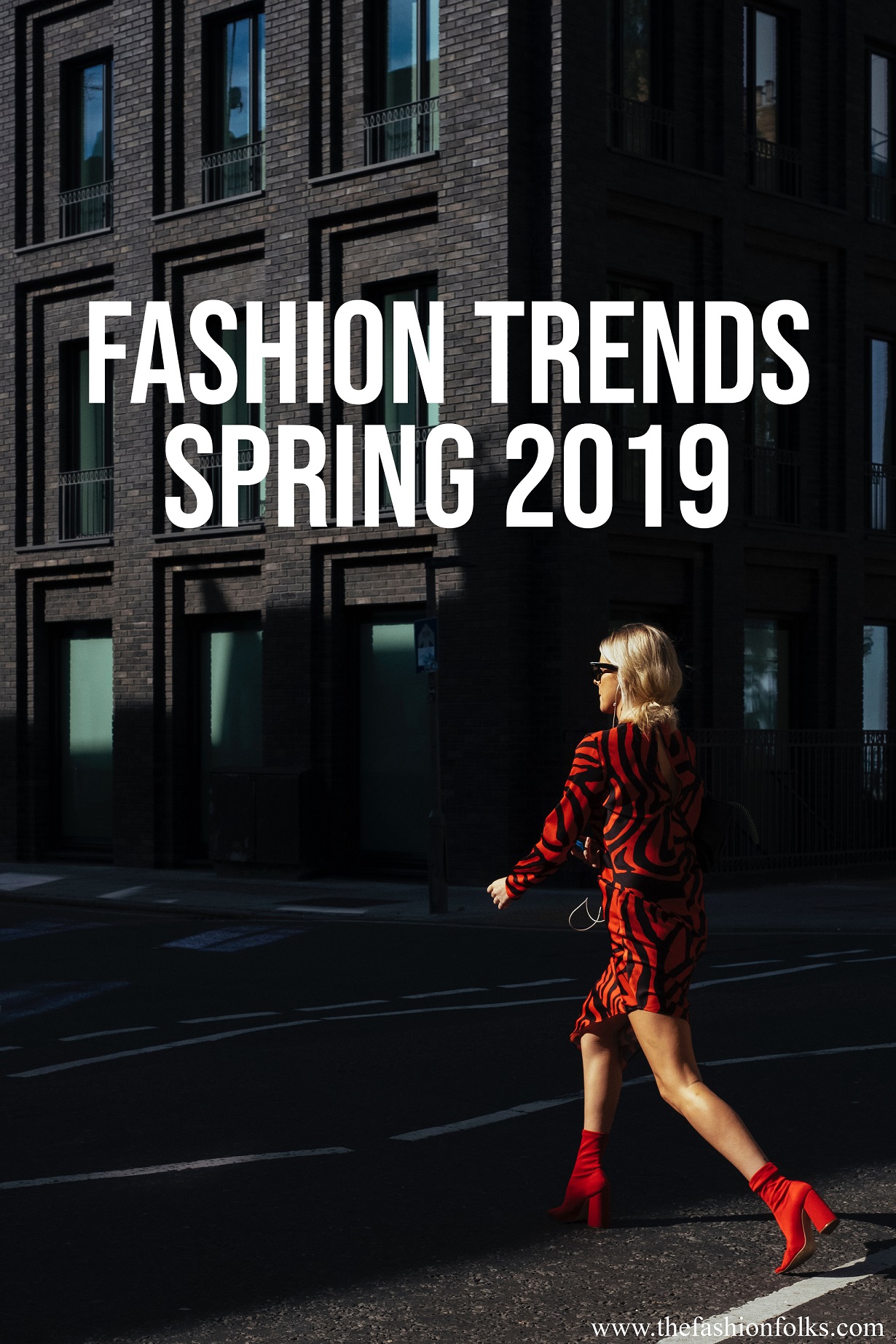 Trends Spring 2019
Animal Prints
If you haven't been living under a rock you probably haven't missed the hype of the animal prints. They're just everywhere! Mainly the leopard print and snake but it feels like animal prints such a giraffe and zebra is popping up too. The animal prints are perhaps mainly done as accessories, but also popular to go full statement with the clothing pieces. The leopard print for dresses is quite popular and so are snake print blouses or boots. All of the animal prints, if done in their classic color scales, are pretty neutral. The leo print in specific is really good with camel and brown, which are also popular atm!

Brilliant Blazers
Skip your jacket this fall and go for a blazer instead! Well that is if you should listen to what the designers presented for spring 2019. The blazers can function as structured cardigans but also as jackets which makes them pretty functional. They are also, for most part, pretty anonymous in their look and that makes them ultimate if you want to go neutral or tone down a statement clothing piece. The blazers spring 2019 are extra trendy to do with matching pants, creating a pantsuit. Preferably in a nice color or print to maximize the potential of all the visible fabric!

Multifunctional Scarves
Adding a scarf to your outfit has never been more fashionable to do than in spring 2019. Doing your scarves this season is about using them to their full potential. Wrap them around the neck, the hair or why not around your bag or waist? I'd say that scarves in general are pretty popular which means that you're fine to go for whatever color or print you prefer. Perhaps a neutral one or full on crazy? A leopard scarf is considered by many to be a wardrobe staple, so perhaps give that style a go if you want to make a sustainable investment! Overall though, scarves are a great way of adding color and print to your outfit which in turn energizes your outfit.

Energetic Colors
If you've been followingmy report on the fashion weeks you might have noticed that bright and popping colors will be major this fall. Preferably done top to toe to embrace their full effect. As for trends spring 2019, the energetic colors are pretty popular too. Yellow, candy red, baby pink, mint green and cobalt blue to mention some stylish shades. I think the best part about this trend is that you can embrace it the way that suits you. Pick a color you like and go for it in whatever clothing pieces or accessories that matches it!

Simple Eyeshadow
Following the trend of energetic colors, this spring should be about sticking to simple eyeshadows. Mainly one or two colors, in the same scale, that will makeup (pun intended) for your eye game spring 2019. This is quite refreshing for non-makeup people like me as it feels kind of fool-proof to stick to one color compared to going full crazy like any IG tutorial out there. I think going for the jewel tones can be a fun contrast with the pastel clothes of spring, but going for pastels can also be a nice way of creating a cohesive look. I think the advice of the energetic colors is highly applicable here too – choose shades that suits you and work it!

Folks! What are your thoughts on the trends spring 2019? Let me know in the comments below! Xx