Folks! One of the best fashion seasons of the year is around the corner. I'm not talking about fall fashion, but the period before: transitional fashion. What's so great with the transitional season is that you mix your favorites of summer with your favorites of fall. It's like a goodbye to your summer gems, and hello to your fall pieces you haven't seen in months. Anyway, here are five tips for transitional fashion 2023: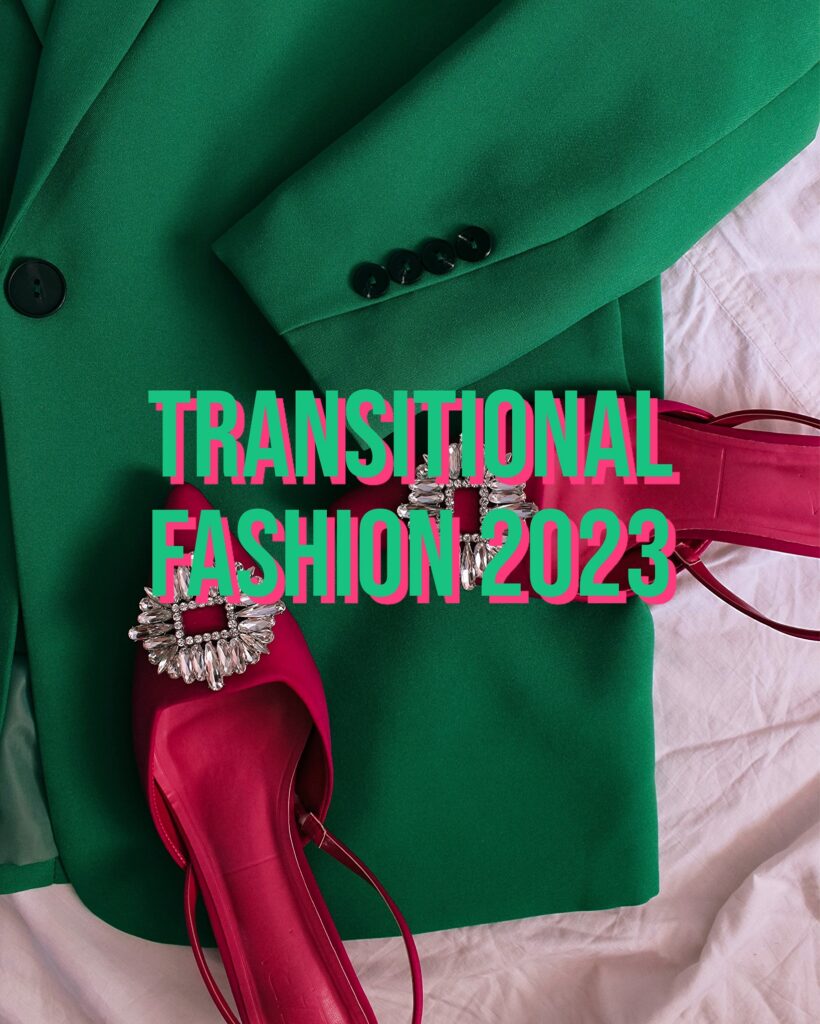 Transitional Fashion 2023
1. Think Color Too
It's easy to think that transitional fashion is only about a cute summer dress with a heavy knit cardigan, but think about colors too! A neon pink of summer with a brown hue of fall? Yes, absolutely. Or a burnt yellow with a crispy orange? Of course! Dare to go for different seasonal hues and have a look at this tag for ideas on how to mix and match colors.
2. Stay Practical
Although it might be too warm for a sweater/cardigan when you're heading out the door, but you need it for the night, you can still absolutely make it a part of your outfit. Tie it around your waist for a casual look, or around your shoulders for that effortless luxe vibe. Don't ask me why, but it's also been trendy to tie it diagonally over your upper body. As for that jacket or blazer? Hang it on your shoulder!
3. Mix Different Materials
Now is the perfect moment to mix those linen pants with a knitted vest, or the semi-transparent dress with a denim jacket. Go for soft/hard, shiny/matte, texturized/plain and so on. Perfect idea to wear a lighter blouse with stylish jeans and leather heels for example. Or a denim shirt with a mesh skirt! Work with what you already own.
4. Use Accessories
Don't only focus on the clothes folks! Also pay attention to the accessories. Swapping your sandals for boots is a classic trick, that works every time. You can also add a beret to your summer dress, or why not a lighter scarf around your neck? A chunkier bag to go with your lighter summer clothes is another idea. A cheap and simple trick is also to choose a nail polish in a summer shade with fall clothes, or the other way around.
5. Layer Up
If you're one who's not ready to say goodbye to summer, don't fret, you can still embrace that summer fashion even when it's get colder. Go for a tight top under the dress or blouse. Work biking shorts under dresses and skirts, add a sweater and blazer instead of jacket. Just a knitted vest over a summer dress is a superb way to embrace summer and stay warm too.
Folks! What are your thoughts on the transitional fashion 2023? Let me know in the comments below! Xx