It's March and the only thing to do is to talk about the transitional fashion 2023! This month is undoubtedly the month to mix cozy winter clothes with lighter and brighter spring colors. Here are 5 styling tips for transitional fashion 2023: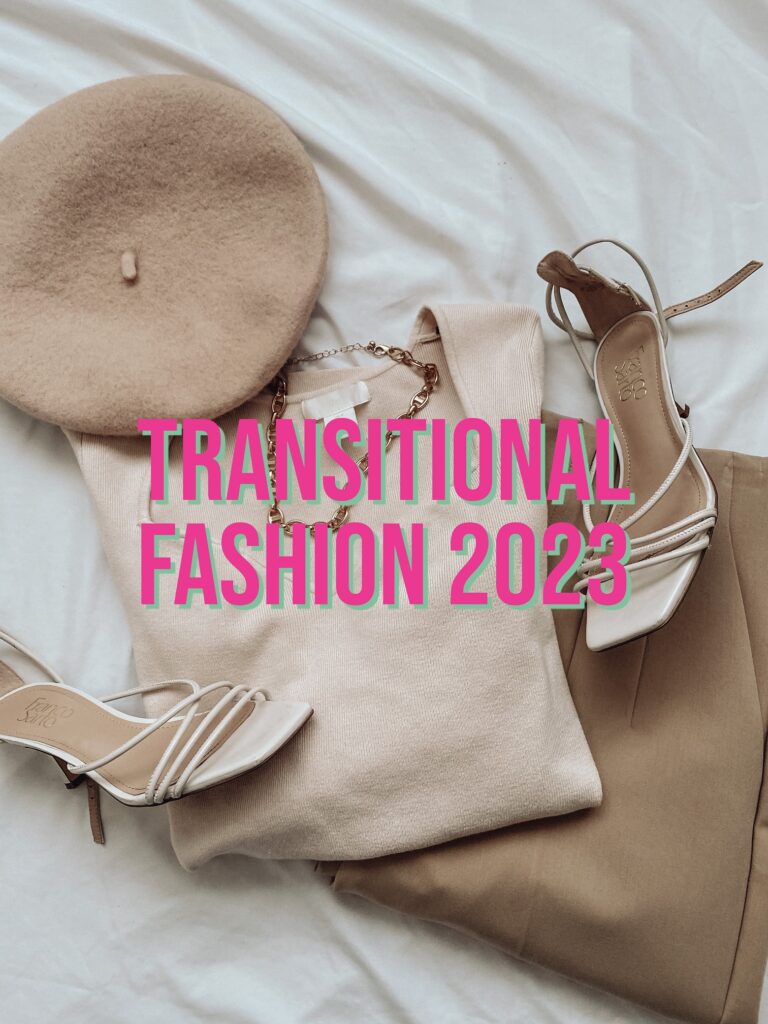 Transitional Fashion 2023
Heavy & Light Material
Don't put away your heavy winter clothes yet, instead pair them with lighter materials! Next time, add your puffer jacket over your palazzo pants. Or wear your lace top with leather pants, or your knitted sweater over a transparent blouse. The idea is to have one clothing in a heavy material and one in a lighter. Something from winter, something from spring! It's the perfect balance.
Keep The Winter Boots!
And don't put away boots just yet. Although the snow may have melted, try your winter boots next time you wear your midi or maxi skirt/dress. Doesn't matter if they look too chunky, you can always balance it with a voluminous jacket/blouse/sweater for a more balanced outfit. Even try your chunky boots with your cropped jeans (if they're flared)!
Layer Up Properly
If you want to skip the winter jacket, go for a layered look instead. Wear your outfit as normally but add a sweater over and a chunky vest. You can also go for a lighter jacket under and a blazer over. Or why not button up your denim jacket and add a puffer vest over? The options are endless!
Brighter & Darker Color
A really easy and cheesy way to embrace the spring fashion is to go for a pastel color. You don't have to go all pastel, but can keep the look more mature by adding a darker hue. For instance, why not a baby blue with a navy blue? Or a baby pink with a hot pink? The idea is to go monochromatic but go for lighter to darker.
Show Some Skin
A good thing with spring is that you don't have to cover up your skin. That gap between your jeans and shoes? Perfect, skip the socks and let the skin breathe! Go for a cropped top with your high-waisted pants/skirt and show some skin. For a day of running errands I love the idea of matching pants and top with a puffer jacket over. Casual and comfy. Another idea is to roll up the sleeves of your sweater/cardigan and make the look more casual.
Folks! Do you have any tips for the transitional fashion 2023? Let's chat in the comments below! Xx