Perhaps this is a bit too nerdy, but a sign of spring for me is when the makeup looks are a bit more dewy and a bit more glowy! Not completely sure why though, but maybe due to the fact that glowy makeup is often associated with summer and living your best life (or something). With a glowy skin, your skin will look radiant and who doesn't want that? Perhaps this sounds way to commercialized, but you get the point! As May is more spring than anything, here's an article on how to get that glowy makeup look this spring!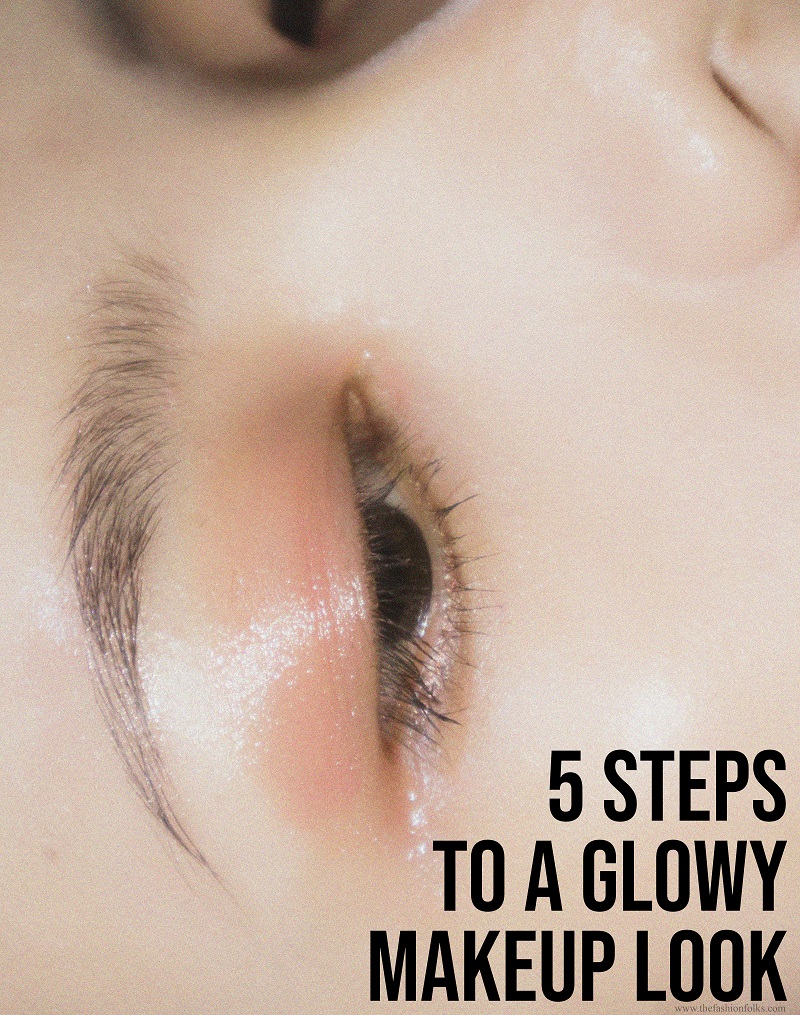 Glowy Makeup Look
1. Stay Hydrated
To start with, hydrate! Fair enough that you can create glowy magic with makeup, but somewhere, having your skin looking healthy is also about making it healthy. Make it a habit to drink a lot of water (don't go too crazy though) and keep your body hydrated throughout the day. Use a reusable water bottle to keep it eco-friendly and add some fresh fruits or lemon if you want it flavored! Extra important to do when it's hot outside, obviously, and one of those things where it's vital to be proactive instead of reactive!

2. Moisturize
Another thing to do is to moisturize your skin properly. You're the one who decide how often, but at least once a day or twice, is pretty standard. Make sure that you use a moisturizer that fits your skin type so its effect is maximized. With a good moisturizer you help the skin to stay hydrated and dewy, which is beneficial when it comes to a glowy makeup look. I also love to use a face mist to get that easy, lightweight, moisturized feeling. A face mist can favorably be layered with your day cream too!

3. Glowy Products
When it comes to your makeup products, choose products that are illuminating, adds glow or hydration. Examples of products like that, can be an illuminating primer, a BB-cream that's dewy or a foundation that hydrates. You get the point. Products with a matte effect will, naturally, give you a matte look, which can be coveted too, but in the mission of creating a glowy makeup look – go for glowy products! Having a dewy base will enhance the effect of the makeup later.

4. Shimmering Makeup
Regarding the actual makeup, choose products with some shimmer in them. Whether its metallic or more neutral, a shimmering makeup will add that glow. As the ingredients in the product reflects the light, it will also create an illuminating effect. Just make sure to not go way too crazy and have all of your makeup products shimmering. Focus on the base of your skin, like highlighters, blush and bronze. If you go for metallic eyeshadows, make your skin a bit more matte so you won't overdo the glowy effect. You can also go for lipsticks or lipgloss with a dewy look!

5. Highlight Properly
The last thing to think about is where you put your highlighter. You want to apply it where it's the most useful, which are the parts of your face where the sun hits. That means you should apply your highlighter on the top of your cheekbones, on the top of your nose, as well as the nose tip, and on your cupid's bow. You can also put some highlighter under your eyebrows to lift them up a bit. Be sure to pick a highlighter that suits the rest of your makeup. In other words, if your makeup look consist of warm colors: pick a warm highlighter and vice versa.

Folks! How do you achieve the glowy makeup look this spring? Let me know in the comments! Xx