Folks! Let's talk about some popular outfit details 2023! I mean, between layers of sweater and chunky jackets, it's much easier to focus on fashionable details for winter outfits rather than stylish looks. Luckily, there are some really chic outfit details 2023 we should take a closer look at!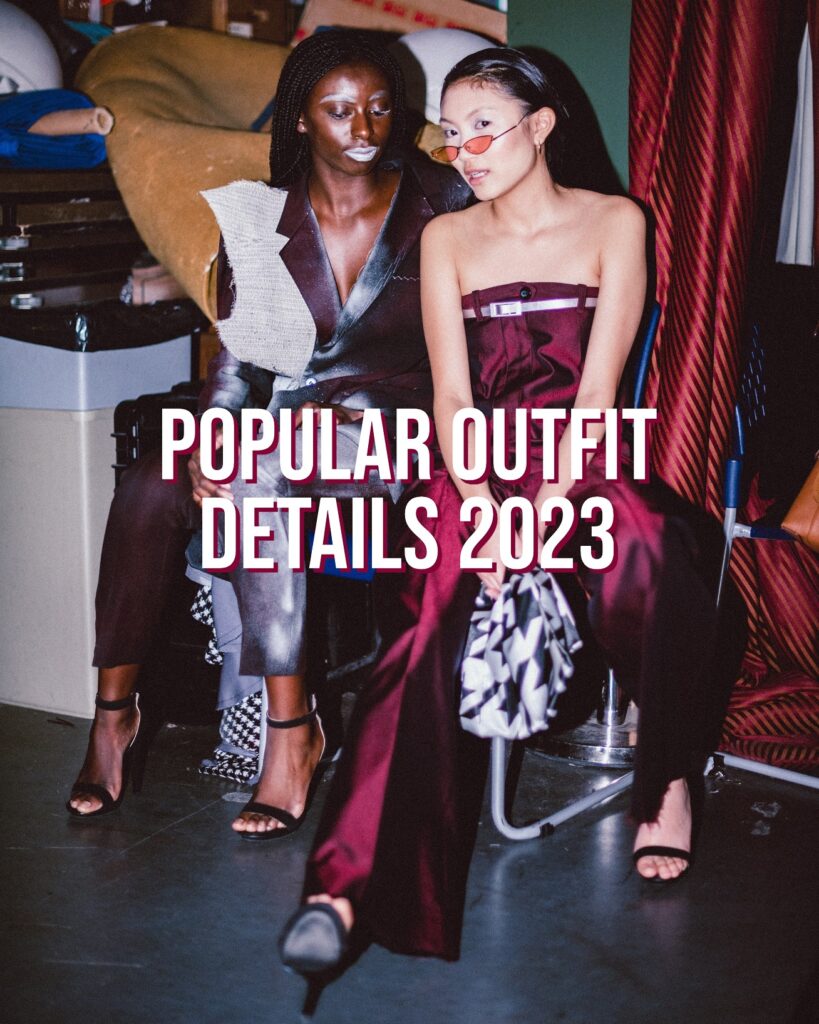 Outfit Details 2023
Glam Earrings
The glam earrings are all about those gold, sparkling and pearly earrings. They definitely embody some kind of mermaid style, with an emphasis on wearable glam. Your glam earrings can make any dull winter jacket instantly chic! Doesn't matter how ordinary your outfit is, glam it up today with some shiny earrings.
Layered Vest
A very functional detail that's trending this winter is the vest! Particularly the knitted vest á la the 90s' fashion is trendy. I think this look is perfect over a shirt, blouse or long sleeved top. A big plus if one of the items are patterned or colorful.
Plastic Rings
Maybe this is the trend I'd ignore out of all these trends, as I don't see it lasting, but if you do enjoy this trend – give it a go! The plastic rings undoubtedly add character to any outfit with the statement material. Work this by matching it with any other detail of your outfit, such as the bag or the shoes.
Accentuating Belt
Remember 15 years ago when everyone accentuated the waist with a belt? Well, that trend might make a comeback as we see more and more of statement belts. This trend is superb if you want to sculpt any oversized shirt/dress/sweater. Even over a jacket is a reliable detail.
Statement Collar
The statement collar emerged 2-3 seasons ago and for all the right reasons! You don't even have to buy an entire blouse to work a statement collar, but you can buy the loose kind and attach it to anything. Really cute over a college sweater or a basic long sleeved top. And of course, if you own a shirt or blouse with a statement collar, layer it up with a sweater or a vest!
Folks! Do you have a favorite of these popular outfit details 2023? Let me know in the comments below! Xx