Folks! What's spring if not a season for a lot of creative and fun outfits? To embrace and continue this high vibe of spring life, here are five outfit ideas spring 2022: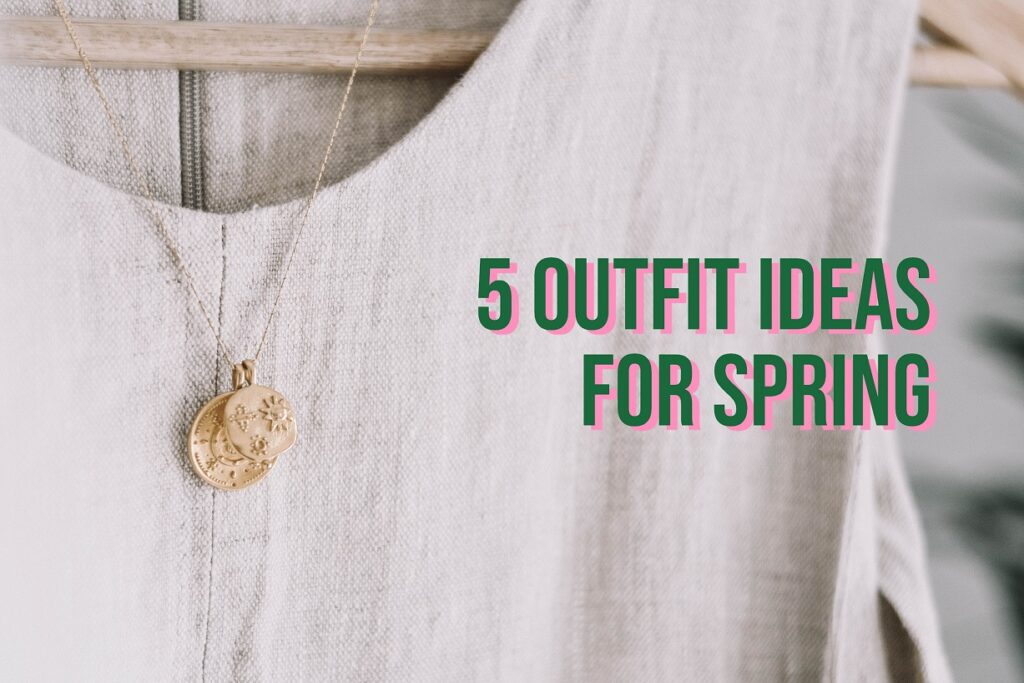 Outfit Ideas Spring 2022
Turtleneck & Statement Jeans
The 70s are back in style and one way to celebrate the fashionable decade is by a classic turtleneck and statement jeans combo! The turtleneck is a classic clothing piece, and with a pair of fun statement jeans: you'll have a fun reliable look. Go for a classic black turtleneck if you want and perhaps a pair of mom jeans. Or if you own colorful pants, pair them with your turtleneck!
Puffer Jacket & Preppy Dress
For colder spring days, the puffer jacket is a good idea! As the jacket is pretty casual and sporty, it's a stylish match with more preppy clothes, such as a preppy dress. If you own a dress that matches the color/print of your puffer jacket; match the two! Add a pair of OTK boots for a smooth finish.
Patterned Pants & Colorful Sweater
This might be one of the most popular combinations this year, and one I love too much atm! It's a very energetic combo and one with influences of the 70s and early 00s I'd say. Mix and match your pants and sweater how you'd like, but try and find a color in common for a cohesive look! Or match the accessories with one of the items.
Leather Skirt & Stylish Jacket
The leather skirt is a reliable item this spring, and what's a better way to pull it off than to pair it with a stylish jacket? When I write stylish jacket, I mean a jacket that as that extra vibe to it. It can be an edgy style, it can be a fun color or a cute detail: just something that's above your average design. Try the duo for a statement look!
Maxi Dress & Cropped Jacket
And it's definitely time to bring the maxi dresses back in the game! I love to wear my maxi dresses with a cropped jacket in order to embrace a fun silhouette. Maxi dresses do have a tendency to look a bit slouchy, so it's perfect to make them more fun with a cropped dress!
Folks! What are your best outfit ideas spring 2022? Let's chat in the comments below! Xx