Nothing like a dose of inspiration to boost the fall fashion life! Love to see what other people are wearing and get inspiration for my own outfits. I did a similar article a year ago, if you want more inspiration. Here's a round of outfit ideas fall 2020 though: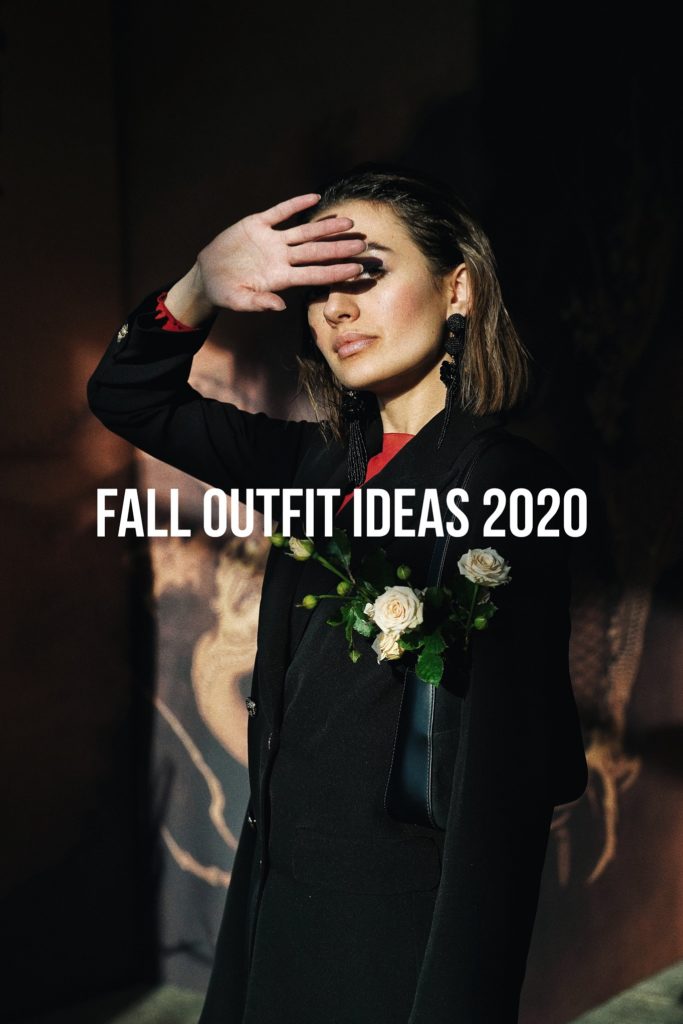 Outfit Ideas Fall 2020
Full Leather Look
As I wrote in this article, one of the most popular trends fall 2020 is the monochromatic fall look. This trend is fairly easy to recreate if you own a leather jacket and leather pants/tights. Something simple as that will definitely do. You can make the look less intimidating by working a simple white t-shirt and some sneakers. If you want it more high level fashion, add a pair of boots and a structured shirt. What I like about the look below is the contrast of the brown and black leather, chic and efficient! 
Turtleneck and Blazer
This second look is also a good source of inspiration. If you own a turtleneck top and a blazer you should definitely try this combination. Really chic to work with a simple pair of jeans, or like with the outfit below, a matching skirt! I think this outfit is superb for an office look, but also if you want to change up your jacket game. A blazer will add a formal touch compared to a denim jacket, but also structure the outfit. Chic to do monochromatic or with contrasting hues! 
70s Denim
The 70s are a major decade for fashion this fall. What I love about the look below is how wearable the 70s vibe is. You don't of course have to go for a short denim skirt with a matching top and boots, but how about a denim shirt and a pair of jeans with some boots? An alternative can also be a mini skirt with a top and high boots! Definitely a bold move on the latter, but works well within the fall and retro context. 
Contrasting Materials
I said it before, but it can be said again: silk with knitwear is a genius combination! It's definitely awkward, but the good kind of awkward. Love this outfit because of the matching hues and how the patterned boots are making the outfit more bold. If you own a piece with a silky look, pair it with whatever knitwear you have. It ought to be a success!
Classic Fall
I know I've published this outfit before, but can we just take a moment and look at it again? It's just fall perfection if you ask me. The Victorian, puff blouse, balances the black leather skirt so well. Love the black boots and how they underline the leather skirt. Really chic with the bag too, although a red or green bag would be a nice twist. Perhaps even a green snake print bag. Her hair is also gorgeous with the soft waves. If you own a white blouse and a skirt like this, in leather or plain texture, you need to work the duo. So good! 
Folks! What are your thoughts on these five outfit ideas fall 2020? Let me know in the comments below! Xx