A new season is upon us and one of the best ways to embrace it in my opinion is to prepare for it! Away with the old and go for typical spring elements. I thought I'd talk about some quick and really easy ideas on how you can go for the spring season in this article, though I will speak about it more later! Here are some ideas to prepare for spring 2018: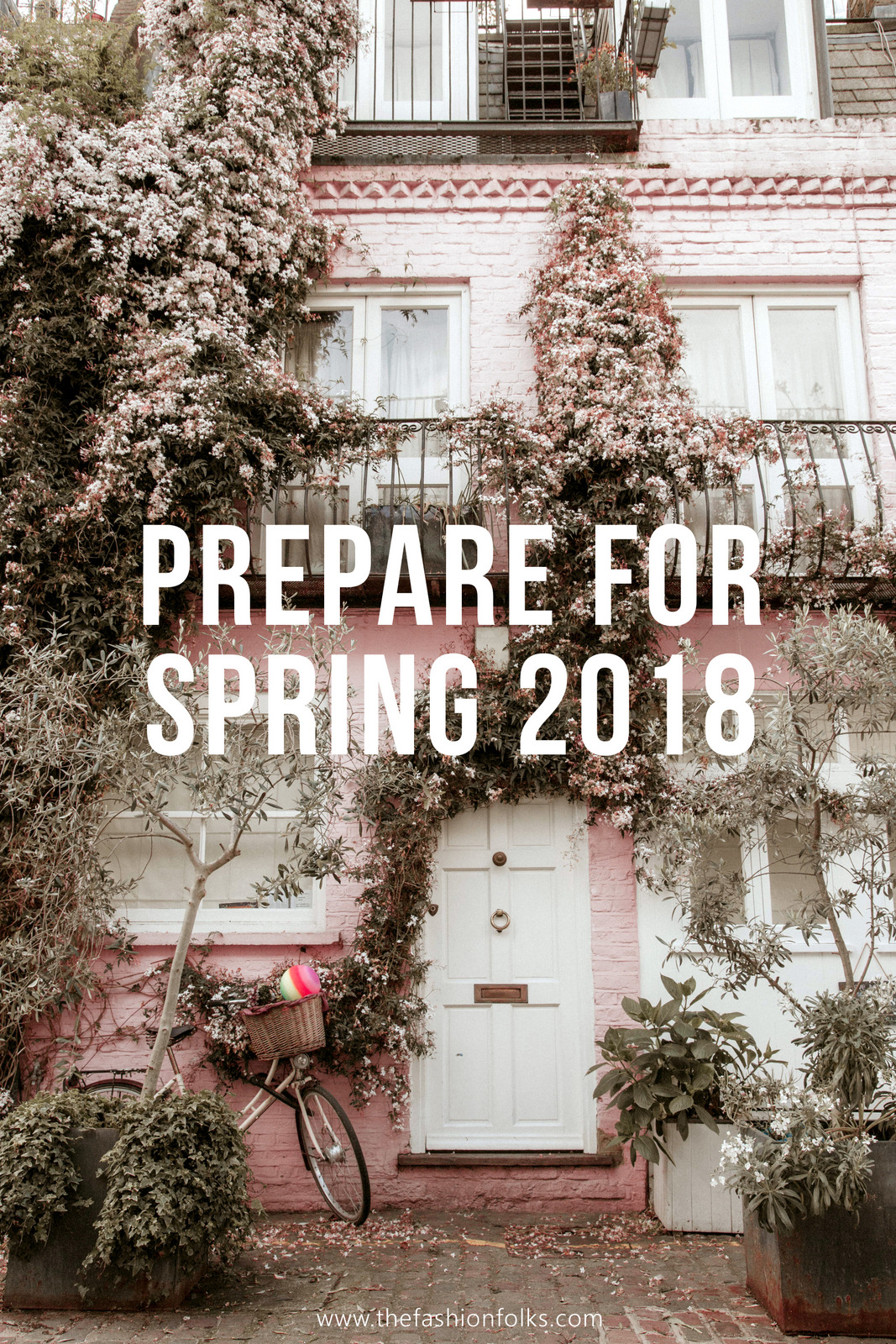 Photo by Nik Guiney on Unsplash
Prepare For Spring 2018
Change To Brighter Colors
This is an easy one as it's all about bringing out the clothes of bright colors in your wardrobe. All these pale and energetic shades you've been neglecting for fall and winter? Well time to bring them back! Adding some brighter shades to your outfit will easily connect you with the spring mood. The pastels are obvious colors to embrace for spring but also red that's been trending and why not try some neon colors? Add the pop of color and feel the vibe of spring!
Colorful Nails
I love how nails works a subtle detail to any outfit and even better when they're used as a statement for spring. Colorful nails will add a subtle pop to your outfit! A classic red is always to count on, but so is also warm shades as yellow, orange and coral. I think you're fine both contrasting the outfit with the nail color but it's also cute to match with a color in your outfit! Trust the power of some nail polish this spring!
Layers Instead of a Jacket
One of the best signs of spring is when you can skip the jacket. For the transitional period of spring you can easily change your jacket/coat to another layer instead. Perhaps a knitted vest or a longer cardigan. The idea is to add a layer that will help the dynamic of your outfit and keep you warm. Remember to think about the silhouette of your outfit when doing this. Either if you want to add some structure with a blazer or flow with a vest – it's up to you. Main idea though is that you can skip the heavy jackets of winter!
Shorter Lengths
Another great sign that spring is here is to choose the shorter lengths and also skip the tights! The best sign that it's getting warmer indeed! I love to choose the midi skirts and the culottes. Also just roll up the jeans and pair with ballerinas or just a chic pair of sandals. Sounds lovely right? Well now is the time to do this! I don't think I need to give any styling tips on this one, just remind us all that it's time to go for the spring clothes!
Colorful Makeup
I talked about some colorful makeup ideas in this article earlier this week and I of course have to include it here too. Adding a colorful lipstick, some blush or a colorful eyeshadow is a simple way of adding energy to your outfit and face. Match your outfit with the lipstick or contrast it with the blush. Catch more of the ideas in this article!
Folks! How do you prepare for spring 2018? Let's chat in the comments!