Folks! By this time we all know that trends are meant to be recycled and used over and over again. I mean, of course trends are an important part of fashion, but what it comes down to is truly your style. That's how you stay creative and how you can explore to represent yourself in different ways. As for fall, there are plenty of trends from the past five years (ish) that are as stylish and fun as ever. Here we go: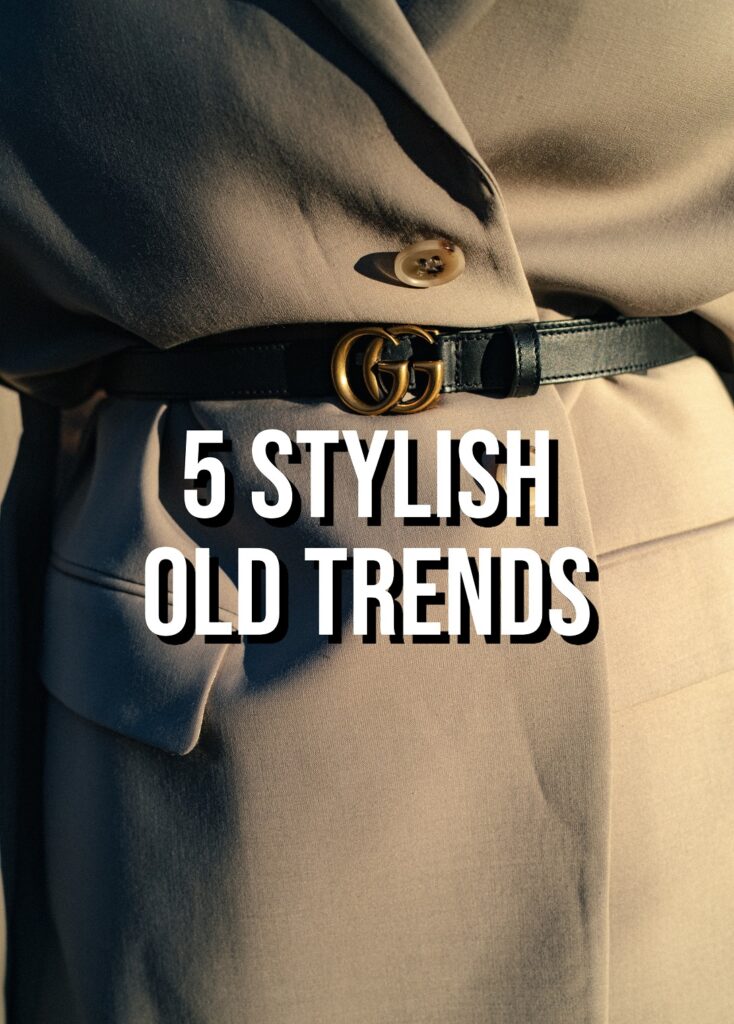 5 Stylish "Old" Trends
Check Blazer
The check blazer was everywhere a few seasons ago! Although it might not be the hottest item of the season, there's no point to hide it in your wardrobe as it's still a timeless, wearable, and chic clothing piece. Wear it with a nice blouse, some jeans and some fierce boots and you're good to go. It's a fashionable piece!
Leather Midi Skirt
The leather midi skirt is another clothing piece that had it it-moment a few years ago. I'd still say it's a reliable piece for fall, as the 70s are back in style and a leather midi skirt definitely has a retro vibe to it. Love the idea of styling it with a chunky knitted sweater for a fun contrast.
Oversized Maxi Coat
The oversized maxi coat made a comeback 2-3 years ago and is still in the spotlight this season. Mainly thanks to the 80s' still sticking around, but also the newfound love for the 90s. The oversized maxi coat is perfect with a pair of flare jeans, heels and a turtleneck top.
Colorful Sweater
I remember that I wrote a lot about the colorful sweaters in 2016/2017, but to be honest they're still a big part of the current fashion. I would say though that it's not about pastel sweaters any more, but more intense shades such as hot pink, cobalt blue, lime green and so on. But! Pastels are such a sweet contrast to the fall shades, so keep 'em going. The rules are that there are no rules (more or less).
Statement Sleeves
The statement sleeves used to be all about the trumpet sleeves, but is now more centred around different puff sleeves. I do think however the trumpet sleeves are stylish and with the right styling, it doesn't feel like a look from 2015. Go for a pair of high-waisted pants and your trumpet sleeves, and you have a pretty timeless outfit. Even more fun if you work the pants in the same color as your top.
Folks! Do you have any favorite trends you still wear or want to bring back? Let's chat in the comments below! Xx