So as we all know by now, the magic of fashion often lies within the details. They can often be the difference between an ordinary outfit and an extraordinary outfit! The best part about details is that they don't require that much styling. You can have your basic clothing pieces and finalize the look with one chic detail. Perhaps an accessory, perhaps a statement fabric, perhaps a popping color! I've compiled a list with some fun fashion details 2020 below: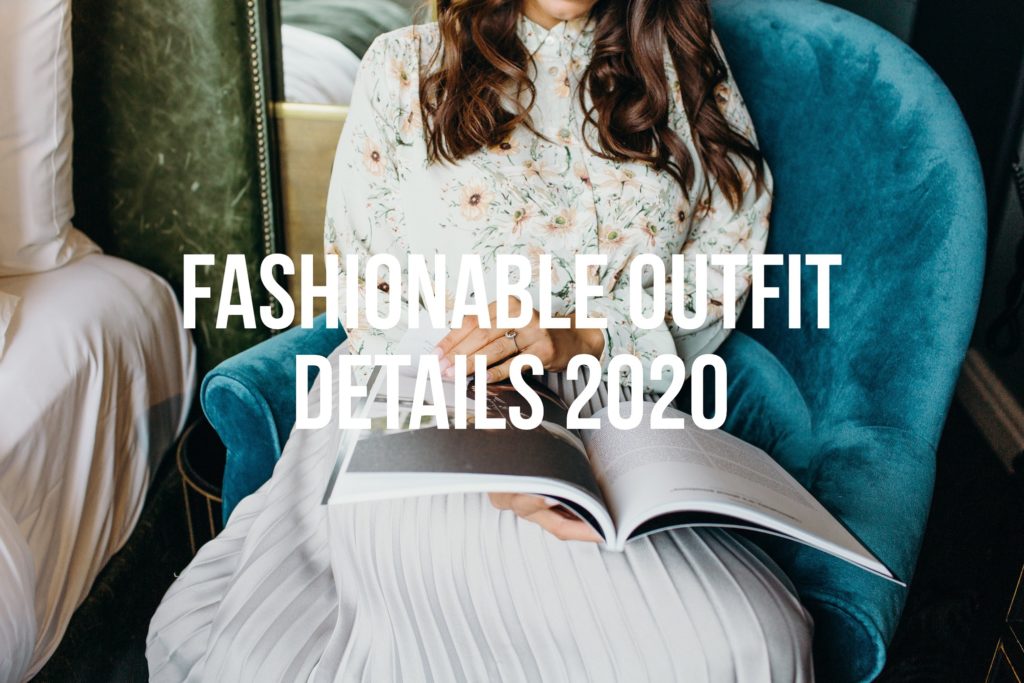 Fun Fashion Details 2020
Tulle
I wish more people would wear tulle (including me), because it's such a chic way of doing volume. Love the idea of pairing a tulle skirt with a simple t-shirt or a knitted sweater for a cozy feeling. Tulle is also chic to choose for more preppy dresses and evening gowns as it's a playful yet delicate fabric. If you're gonna attend a wedding anytime soon, see if you can find any piece with tulle. Tulle skirts have been quite popular from time to time through the 20th century, as well as the 21th century, so scan your local second hand shop or vintage store! 

Belts
Another fun fashion detail 2020 is the belt. This accessory is not only functional but can also be quite the fashion detail when styled right. A belt in a fun color, pattern, material or with some embellishment is a must to pair with your LBD, your oversized top or jumpsuit. If you're for instance wearing a green overall, a leopard belt could be a fun contrast. A white dress is gorgeous to pair with a red belt or a chic material (perhaps faux leather?). The idea is to make your outfits more interesting with a belt.

Ruffles
Ruffles have been trendy for some years now, but is staying in the spotlight 2020 too. Choosing clothing pieces with some ruffles are a must if you want a more lively style. The ruffles adds both volume and life to your outfit and don't require that much styling. For instance, your regular jeans with a blouse with ruffles and a pair of chic boots is all your outfit needs. Dresses, skirts and blouses with ruffles are a must!

Silk
Another trendy and fun outfit detail is silk. The silk material, or silky materials in general, will add a more glam and luxe touch to your style. The silk skirts are a must if you want to stay on trend this year, but also own a clothing piece that's comfortable to wear and easy to style. The silky skirts are a perfect match with anything knitwear, leather and even plastic materials. Silk dresses and blouses are other stylish alternatives. 

Metallic Clothes
When I'm talking about the metallic clothes, I'm also referring to sequins and embellished clothing pieces! Metallic clothes are a must if you want to elevate your style and feel more glam and edgy at the same time. They reflect the light nicely and as they're quite unusual, you'll definitely feel special wearing them. Metallic clothing pieces paired with denim, basic t-shirts, jeans and sweaters are an interesting combination. Also love the idea of doing metallic clothes with silk, tulle and ruffles!

Folks! What are your thoughts on the fun fashion details 2020? Let me know in the comments below! Xx