So Christmas and New Year's eve is getting closer and what is left to do (ehrm, a lot of things) than to plan some festive outfits 2019? I'm not only talking about the glam, sparkling looks, but also about the cozy yet fashionable ones! Don't forget to check out this article for some glam ideas, or this one for some more street style love!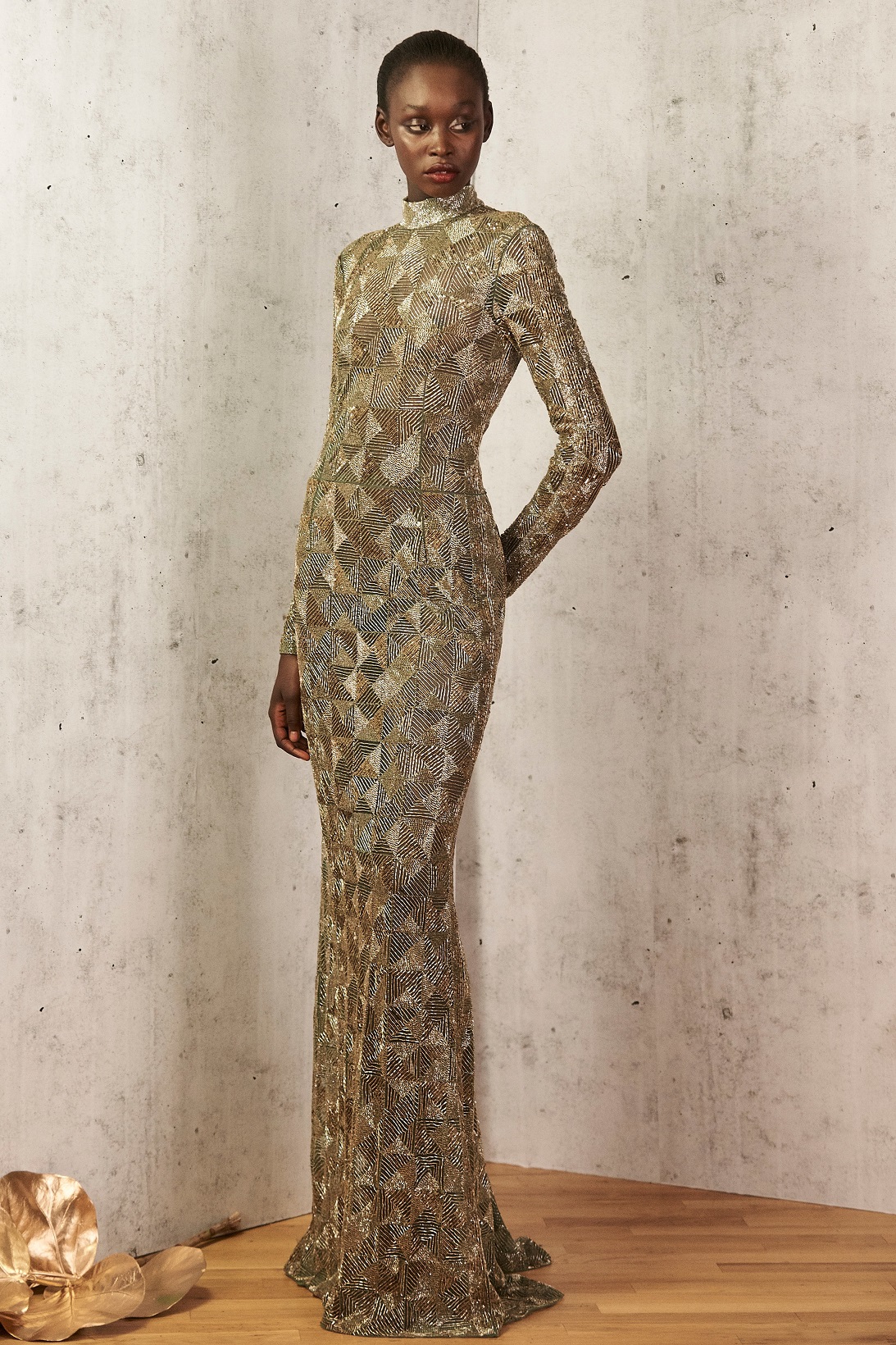 Festive Outfits 2019
Knitted Sweater with Glam Skirt
A compromise of being glam and cozy is to wear and knitted sweater with a glam skirt. I've been talking quite a lot about the glam skirts lately, both about the sequin skirts but also about the silk skirts. The best way to make the glam clothing piece more wearable is to pair it with a knitted sweater which is more informal (especially when done oversized with voluminous sleeves). As it only concerns two clothing pieces, I don't think you have to fuss to much about colors. Choose the pieces you have at home. If it's more earthy, perfect! If it's red and green, how festive! Don't forget to add high boots to this outfit to give it the ultimate trend touch! 

The LBD with Gold Details
Everyone should have at least one LBD hanging in their closet (if not, this is now on your to-do list). The LBD is perfect for dressing up and dressing down. This season it's all about dressing it up with accessories and jewelries. I'm especially fond of the idea of pairing it with gold details as black and gold is a fierce festive match! Layer it up with gold jewelries, add a gold belt or a scarf in golden shades. The sky is the limit! You can favorably work your dress with black tights and black boots/heels to create a monochromatic effect. 

Anything Red In Your Wardrobe
So obviously red has to be on this list as it's the color of Christmas! Keeping it as simple and sustainable as possible, one outfit idea is to just pick anything red in your wardrobe and sort of wing it! Perhaps match it with some gold for a glam look, green for a festive one or pink for a colorful statement? Be adaptable and let your red clothing piece be the star of the outfit. Don't forget something simple as adding a red bow to your hair or a red scarf! Or why not red nails to make it even more wearable and doable?

Pantsuit Set
If you want to go for something different but still make it glam, the pantsuit will be your friend! I especially like the idea of doing a pantsuit in a fun material such as velvet or leather to make it vibrant. You should also pay attention to the the details such as doing a lace blouse under, or adding a pair of statement heels. The pantsuit is also great for a more casual occasion if you do it with a simple t-shirt and some boots! 

Glam Up Your Patterned Dress
There's something about patterns and Christmas. Perhaps it's the festive florals or polka dots, but something makes the festive season and patterned clothing pieces a great match. As patterned dresses are a trend in general, how about making yours more glam with some accessories? It's a stylish idea to structure the dress with a belt, but also to layer with some big earrings or glam rings. You can also add some hair clips if you want to glam it up but not interfer with the "melody" of the pattern! Also layering your patterned dress with a simple blazer is a chic way to make it more formal and festive!

Folks! Do you have a favorite from these festive outfits 2019? Let me know in the comments below! Xx