I've been talking a lot about fashion trends lately, but we all know that styling is kind of where the magic happens. Knowing how to style your clothes in the best way possible will make your style way more dynamic, your clothes more wearable and your wardrobe more interesting. Fashionistas might have some of the best styling hacks, always staying creative and interesting. I've compiled some of the best fashionista styling hacks 2020 below: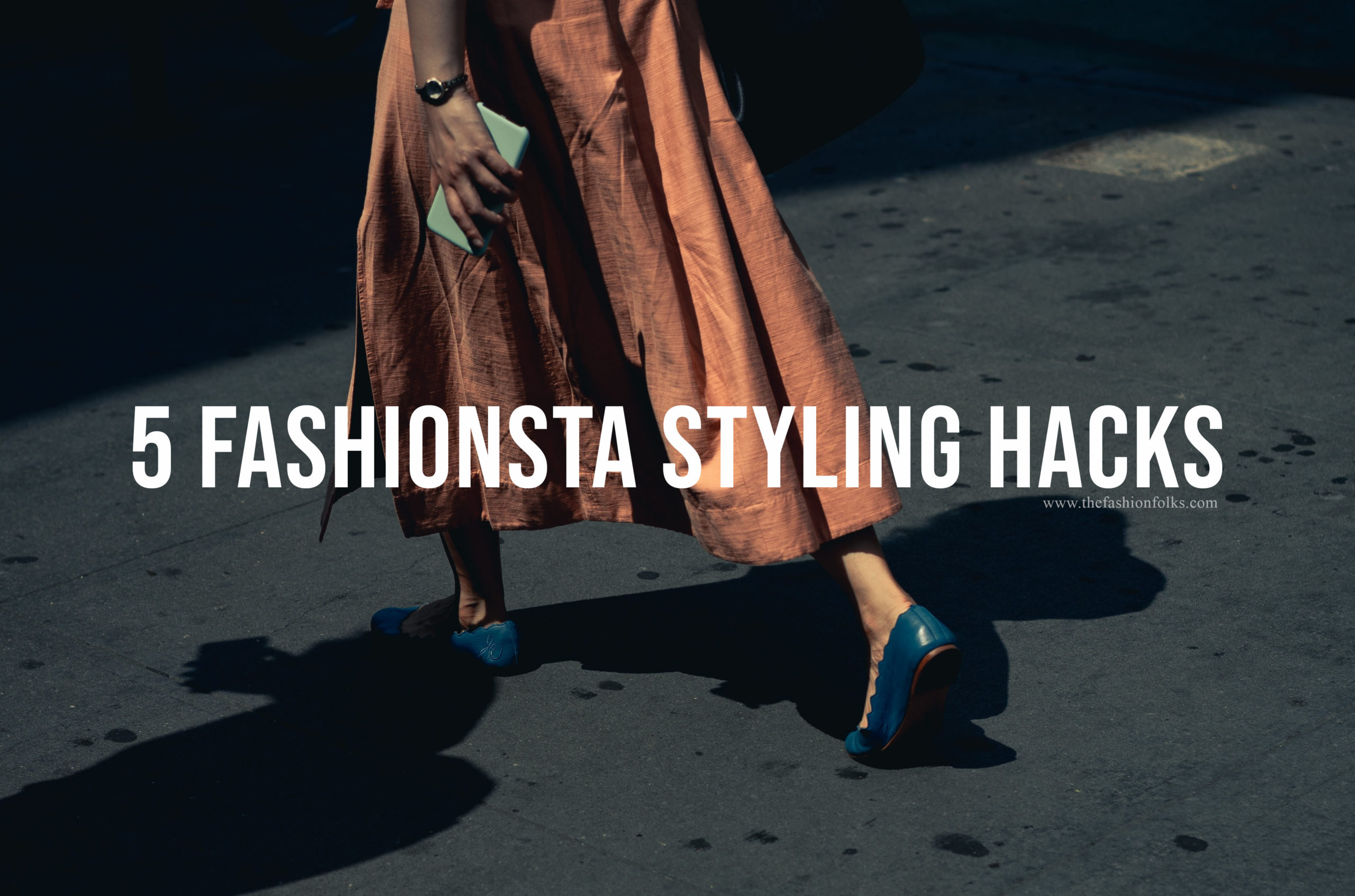 Styling Hacks 2020
Match Top With Cardigan
So the cardigan is a popular clothing piece at the moment. One way people have been styling the item is by matching the top and the cardigan. Katie Holmes worked the looks a few months ago and it immediately became a viral success. I know it might not be the easiest thing to match a knitted top with a knitted cardigan, but you can do this styling hack by only going for the same color or material. Perhaps easiest though is color-matching. A white t-shirt with a white cardigan? Definitely! Or anything pastel will also do this year. Such a chic match with denim for spring!

Boots With Skirt
Another stylish outfit combination the "fashionistas" are working is boots with maxi skirts (or dresses). Often skirts/dresses in more delicate materials such as lace, silk or tulle have been popular to pair with edgy, solid, boots. The combination is quite the genius one as it mixes two opposing styles. A delicate lace will look even more delicate and fragile with some chunky boots, whilst the boots will look more solid and chunky. This look is great if you want to make your delicate skirt/dress more wearable and less preppy!

Multifunctional Pieces
Another important one from the styling hacks 2020 is to view your clothing pieces as multifunctional. Your scarf is not only something to be worn around the neck, but also for the waist, with your hair, tied around your bag. A cardigan can be buttoned and turned into a top, a flannel shirt can be unbuttoned and work as an extra layer. Viewing your clothing pieces in a more open and creative way will allow you to use them more freely.

Layered Maxi Coat
One it-item at the moment is unarguably the maxi coat. It's the perfect winter item as it's warm and chic at the same time. A trendy outfit is to do your outfit as normal but work the maxi coat as the top layer. A pair of heels will add some height to the outfit and make the coat more wearable, while a chunky pair of sneakers will make the look more casual. A maxi coat is also really useful to pair with other maxi lengths as it'll make the outfit more unified.

Contrasting Materials
The last styling hack is to contrast your materials. I've talked about this before but can't stress how important it is to contrast different textures. Match soft ones with edgy ones, glossy ones with matte. Faux fur with silk, denim with crochet, leather with organza etc. Contrasting materials is key when it comes to making your outfit more interesting and next-level. It's not too difficult to achieve either, so don't be afraid to pair your most delicate clothing piece with the most edgy one!

Folks! Do you have a favorite from these fashionista styling hacks 2020? Let me know in the comments below! Xx