Let's continue the 2022 vibe with an article full of fashionable ideas! Nothing too serious, but something to continue yesterday's article with. I'll write more articles on the topic later on, so no worries if you don't think any of these ideas suits you. Here are five fashionable things to try 2022: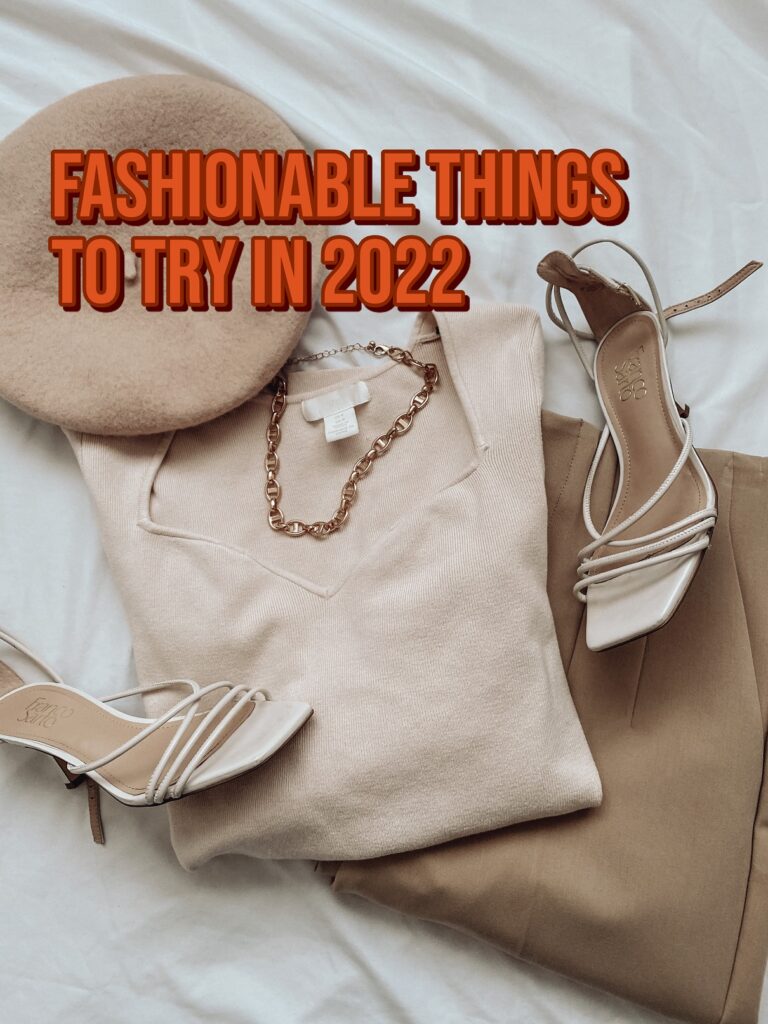 Things to Try 2022
1. Statement Cardigan
A big fashion trend in 2022 is the cardigan, and more specifically: the statement cardigan. I think this is a wonderful clothing piece as it serves as a statement and a functional piece at the same time. Match it with your high-waisted jeans, or layer it over your colourful dress for a stylish look. Choose one in your favorite color, and you're good to go! 
2. Colorful Bag
If you're a person with a lot of brown, black, white and beige bags (or anything basic), it can be chic to invest in a colourful bag this year. Perhaps one in red for a classic choice, or a pale pink for a more retro vibe? The idea is to let your colourful bag add some playfulness to your outfit. By working with eye-catching accessories, your outfit will be more dynamic and captivating.
3. Layered Jewellery
2022 can also be the year you become more bold with your jewellery choices. I think it's easy to take this step, as jewellery is a fairly subtle part of your outfit. The way to go this year is to add another necklace, ring or earrings to your already finished outfit. More is more should be your motto, so don't be afraid to mix things up a bit.
4. Mix Materials
And how about that 2022 is a year of mixing materials? A favorite combo I'll turn to a lot this year is to go for a silky dress and layer it up with a knitted sweater. Or maybe a silk skirt with a fun cardigan? Such a nice contrast with the chunky knit and the soft silk. Other fun duos are leather and lace, and also velvet and organza! 
5. Chunky Vest
The chunky knitted vests are also gonna have their moment this year. Quite an interesting retro style if you ask me. Also, quite easy to find second hand, or maybe in a relative's closet! Layer it up with a fun blouse or over a midi shirt dress. 
Folks! What are you gonna try in 2022? Let's chat in the comments below! Xx