Continuing from last week's articles on fashion trends spring 2023, here's an article on some fashion ideas for spring 2023. Some simple, doable and wearable ideas you can embody today. Embracing the colors and items that characterize a season will definitely put you in the right mood and in the right vibe!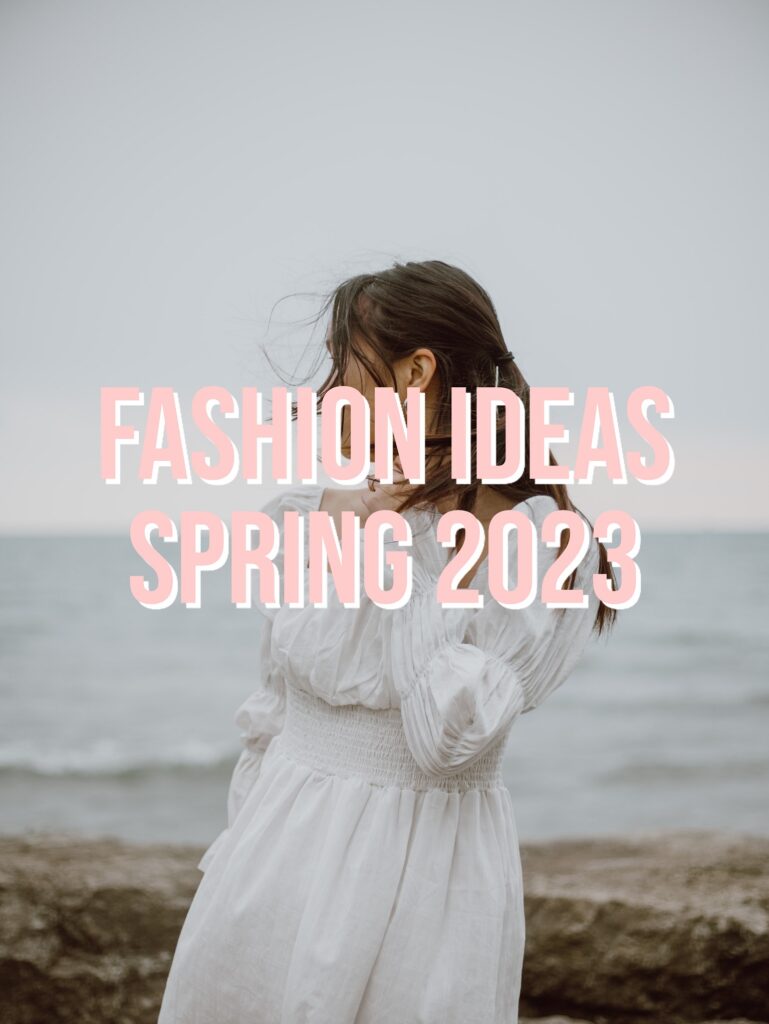 Fashion Ideas for Spring 2023
Sneakers time!
An early sign of spring is to put away your winter boots and welcome your sneakers instead. There's nothing like the feeling of wearing clean and fresh sneakers with a pair of jeans for spring. There are countless ways you can style your sneakers, they're after all a timeless wardrobe staple, so don't be shy to mix and match them with all kinds of styles in your wardrobe. Love the idea of colorful pants paired with colorful sneakers!
Colorful Scarf
And speaking of color, where is your colorful scarf? Yup, adding a colorful scarf to your outfit will elevate it to spring fashion. Doesn't really matter what shade it is, as long as it's bright and something you like. Add it around your neck in a classic manner, or work it with your hair do. You can also wrap it around your bag for a nice twist.
Go Patterned
Is it only me who associate spring fashion with patterns? And no, I don't speak about the obvious florals and stripes, but also chess pattern or animal or polka dots. I think it might be due to patterns' ability to add life and movement to an outfit. And those are two key words we're looking for when creating a spring outfit. So next time you're getting dressed, opt for a patterned clothing piece. Why not even try a print mix?
Poppin' Lipstick
As for the beauty talk, this is your time to go for an intense lipstick shade. A red that's more bright will definitely brighten up your makeup look, but also an intense pink hue like fuchsia or a fun orange shade. The idea is to add that pop to your makeup look and intensify it with your outfit. Choose a scarf, earrings or a top/dress in a matching color for a better effect.
Anything Pastel
I don't care what clothing pieces you have that are in a pastel hue, but you should embrace them immediately! Few things are as associated with spring as the pastels, so why not wear them asap? Wear them with anything denim, white, beige or grey for a stylish and easy look this spring. You can even pair the pastels with pastels!
Folks! What are your best fashion ideas spring 2023? Let me know in the comments! Xx