Folks! It's apparently a holiday that is to be celebrated this weekend (that is if you even celebrate, or just eat extra food or whatever). But anyways, I like to dress after occasion or just get some inspiration in general. To get this festive weekend going: here are five fashion ideas for the holidays spring 2019! Just some pops of colors, spring fashion and other ideas of nonsense to embrace or ignore!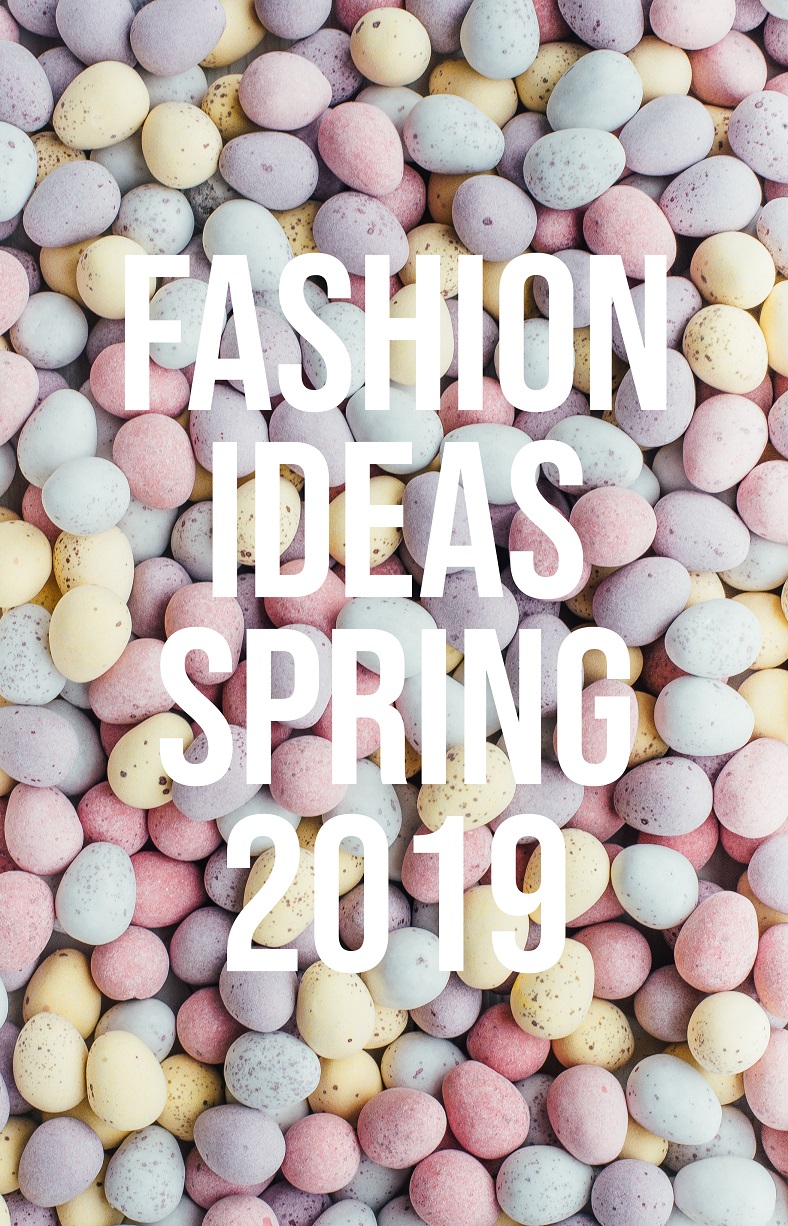 Holidays Spring 2019
1. Pastel Nails
So pastel colored nails are adorable if you ask me. As the pastels colors are rather bright and playful, they have a tendency to become a bit "too sweet" when done as clothes, which is why they're perfect for nails. They're also really compatible with a lot of different colors and styles, so don't fuss too much about what clothes you're wearing with your pastel nails. Lavender is a really popular color atm, whilst yellow is appropriate for the holidays and baby pink is never wrong. I've always had a crush on baby pink with denim, the 90s child within me is real you guys!

2. Faux Feathers
Nothing like going with the flow this Easter and embracing the faux feathers. For accessories or clothes – it's your choice – but oh boy is it fun with some statement texture. Perhaps going for feather trimmed accessories is more realistic than entire clothes, but jackets with feathers have been popular lately. You can also go for a light (faux) fur jacket to achieve a similar look. I think fringe is another great alternative and also a look that's very trend this year. The very idea of this fashion tip is that the texture should be light but dramatic!

3. Anything Yellow
Well obviously going for anything yellow is another idea for this Easter holiday. It's like choosing red for Christmas: pretty obvious but also pretty easy if you want to get the job done quickly. Yellow also happens to be one of the bigger colors this year, so this weekend is a great opportunity to start that yellow life! Yellow is also one for spring with its warm and energetic look. Go for yellow nails if you prefer keeping it subtle or a yellow dress to make it maxi. Pairing yellow with classic light blue denim is a stylish alternative for spring. The warm hue is also a good match with the animal prints of leopard and snake print!

4. Sheer Materials
Another sign of the warmer months are the sheer materials! Bring out the lace, the mesh, the organza etc etc. The sheer materials are often really delicate and sophisticated in their look which makes them ultimate for warmer temperatures. Fair enough that they can be a bit tricky to style, but going for a bralette under, a nude colored top or a same colored top, are great alternatives. One of the most important clothing pieces in your wardrobe is a nude colored top. If you don't own one, invest in one asap (you can thank me later)! As for the sheer materials pair them with denim or leather, they make a good clash. Your preppy, transparent, blouse with a pair of high waisted jeans is a start!

5. Bright Hues
In general though, just reach for the bright hues this spring! I know it's tempting to go for your classic black, but try and go for brighter colors. They don't necessarily have to be colorful, the bright neutrals of white, grey and beige are perfectly fine. The idea though is to just go for a lighter and more breezy fashion that's in line with the mood of the season. Also, lighter colors don't absorb heat the same way as black so they're great if the temperatures are hot. The same way you reach for the darker jewel tones when fall is approaching, you should reach for the brighter hues when spring has arrived!

Folks! How are your dressing this holiday spring 2019? Let's chat in the comments and have a lovely weekend ahead! Xx