So Tuesdays are the best day for inspiration, right? I thought I'd share some random ideas of fashion combinations summer 2018 today. Just simple (and stylish) outfits you can easily recreate in one way or another!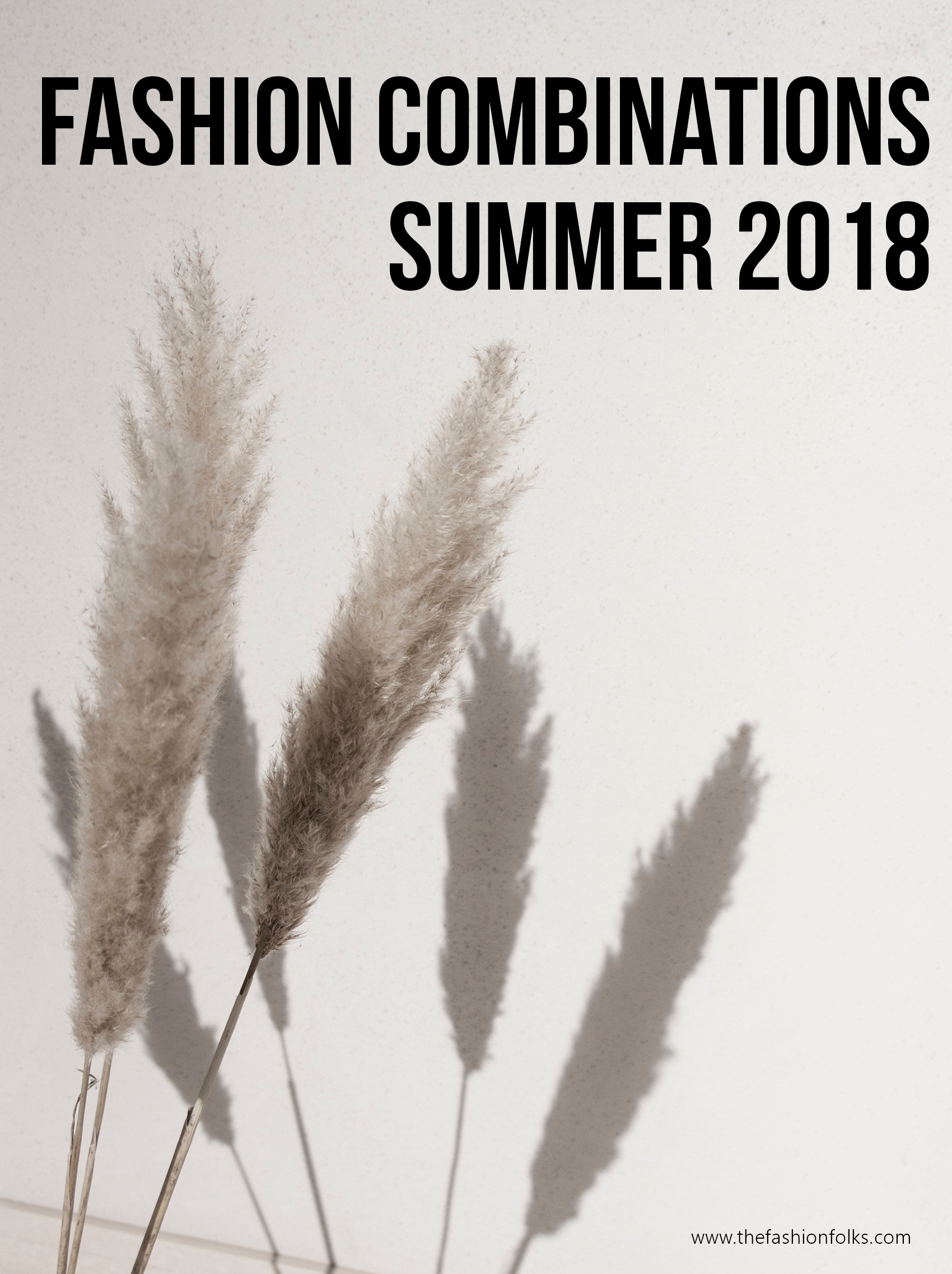 Photo by The Printable Cøncept on Unsplash
Fashion Combinations Summer 2018
Leopard Print & Navy Blue
The navy style is a popular one to work for summer. One way you can make the look more contemporary is to add the leo print. As the print is closely associated with a more casual style, the two of them makes up for a great match. If you're unsure about wearing the leopard print, this is probably the most neutral combination you can go for, which also makes the duo a perfect start if you're unsure. Go for a navy blue clothing piece and add your leo shoes/bag/accessories!
Bright Yellow & Blush Pink
I'm dropping a color combination here and it's no less than a bold, yet stylish one. A bright and sunny yellow is a lovely match with blush pink. It's a sweet one for summer, quite neutral with the blush pink and the combo works well if you want to match more colors. I think these two are great if you want to mix them with a print, and also quite neutral if you want to go for something more subtle.
Floral Dress & Sneakers
I talked about this combination last week but here's a reminder. A sweet floral dress is a fun match with a pair of good ol' sneakers. The contrast of new and old is a favorable one, and also between soft and edgy. So next time you want to dress down your floral dress, try the sneakers. Or next time you want to make your sneakers look more glam, add the floral dress!
Polka Dots & Stripes
A print combination I dare you to try is the one of polka dots and stripes! The stripes are a print everyone sort of love and can wear. The dots are the circular version, which means that the two of them works rather well. They're basic, they're neutral and they don't steal the spotlight. Try to match two similar clothing pieces and leave the styling simple. Perhaps a top in a polka dot pattern paired with some pants? Make it even easier for yourself and choose the prints in the same color!
Straw Accessories & Linen
If you want to embody that really old, vintage, vibe of summer I have an idea for you. Next time you work the straw accessories, match them with a clothing piece in linen. The material is quite the dusty one, but fresh and light for summer. Straw accessories are also heavily associated with summer which makes them a nice combination with linen. Go for a clothing piece in linen in a earthy color, perhaps sand or a light beige and you have a simple, yet trendy, look!
Folks! Which one of these fashion combinations summer 2018 will you try? Let's chat in the comments! Xx