As fall gets closer (it's a fact folks), it's only natural to start incorporating fall elements into the summer style. I gave some ideas on how one can work the fall fashion into summer, but here's how to do the beauty version. Here's 5 beauty ideas August 2017: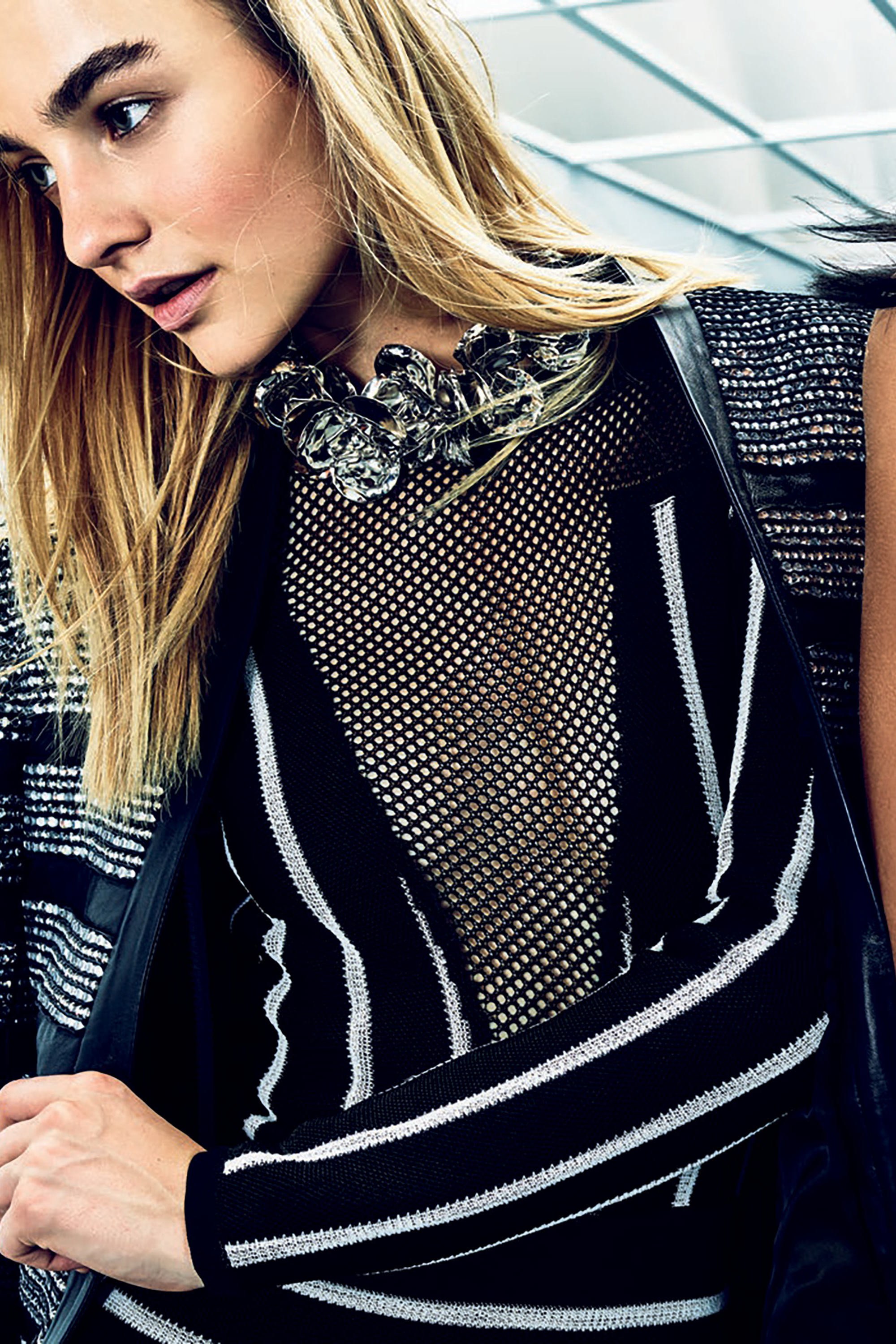 Courtsey of Balmain – Resort 2018
Beauty Ideas August 2017
Go metallic instead
The summer months might be the ultimate time to embrace the bronzy look. The bronze adds a sunkissed touch but still keeps it rather natural. For eyeshadows, warm shades as orange and peach are go-to for many people. To keep the warm embracement alive, but adding the fall touch, a great idea is to change the orange/bronze shades to copper. Copper is kind of a mix of orange and bronze, but with another sting to it. The metallic shades are also perfect for fall, with its match with jewel tones. Instead of doing your orange/peachy/bronzy makeup look, go for copper for eyeshadows and highlighters instead!
Colorful French Manicure
Instead of your ordinary french manicure, choose more vibrant colors to mix instead. A lighter shade for the base and a statement color for the tip. A great hack is to go aftercontrasting summer/fall colors. Baby blue base and navy blue tip? I'm all here for it! A beige color, full covering, is a perfect base as it works well with other fall colors of burgundy, forest green, dark orange and navy blue. Not convinced? Check out these nails, they're fierce!
Midnight Blue Smokey Eyes
Fine, perhaps the popular smokey eyes done in black/grey shades works for fall too. But an even better touch of fall would be to do it midnight blue instead. Preferably in a metallic style, with glitter reflecting the light. It's a terrific alternative to the black smokey eyes as it still creates the intense stare with the dark shade, but adds some color at least.
Braids and more braids
Braids might be an all around thing, but perhaps most associated with summer and fall. That's why August is the ultimate time to embrace them with summer and fall meeting. There are endless alternatives, but an easy way of finding different styles can be to do your ordinary hairdos but reflect where to add or replace with a braid. For instance, if you're doing a high ponytail, braid it and secure it with a second ribbon. Or do a bun and wrap a braid around the root? Braids are perfect when spending time by the seaside or to keep you hair in place on all the windy days!
Step Darker
There are shades of red and then there are shades of red. If you're a fan of the classic red lip you're probably aware of this and might be quite specific of when to use what. For summer, bright red lips, with a warm and orange tone, goes well with the bronzy makeup looks and freckles. For fall, going a bit darker (towards wine red), works perfect with the darker fall shades. That's why it can be a fun contrast to go for darker red lips in August as they embrace everything the transitional period stands for: a touch of summer with a touch of fall.
Folks! Which one from these beauty ideas august 2017 are you curious about trying? Let me know in the comments!