I know, winter can be long, cold, colorless and dull. But with small and simple beauty hacks, you can easily make winter easier to survive. It's after all about the small things in life that make our lives a little bit better. Here's five simple beauty hacks winter 2018: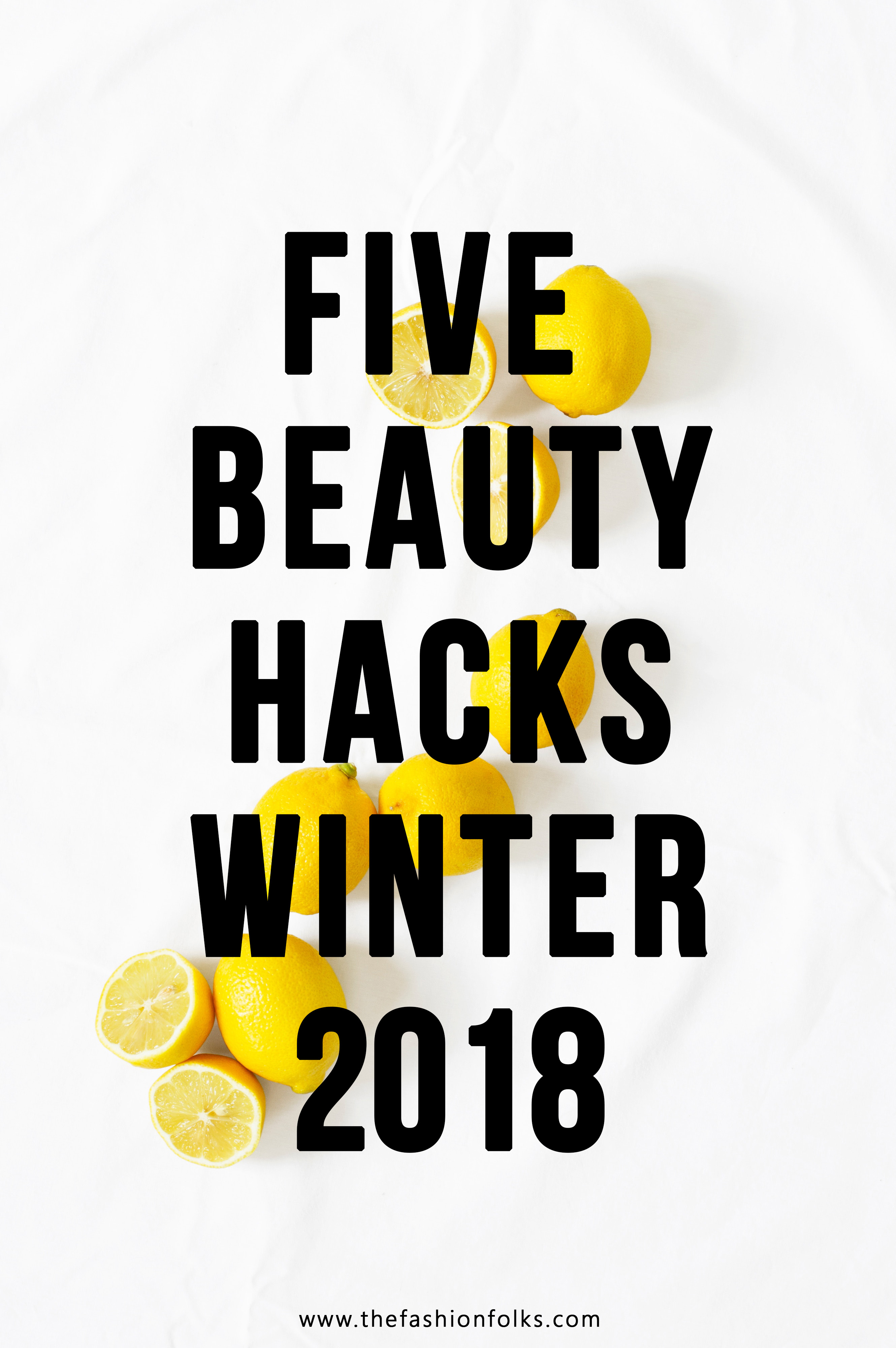 Photo by Lauren Mancke on Unsplash
Beauty Hacks Winter 2018
Add Extra Glow
We all know that the skin can look a bit dull during winter. It's of course important to get the right amount of sleep, eat well and drink water  to achieve a healthy skin – but sometimes makeup can help with a quick fix. That's why adding a highlighter (let it be transparent so it works for a daily look) can make a huge difference. Just apply it on the tip of your nose, cheekbones and above the lip to add the extra glow. You can also go for coconut oil if you want to moisturize too! Another way to get the extra glow is to choose makeup products that are illuminating, such as primer, foundation or concealer.
Elaborate Your Routine
If there's one time during the year that you should, and can, take extra time in the bathroom, it should be during winter. By just adding one step to your routine (you can choose whatever) it will help your beauty game. Perhaps you've wanted to do more face masks, or end your routine with a serum? Perhaps you've been wanting to do a facial massage to get the circulation going, or do a lip scrub more often? Well, winter is the time when you should give yourself five minutes extra in the bathroom, treat yourself and so!
Colorful Lips
I know I often return to the colorful lips, but they're too good to ignore. A pop of color in your face will give a more energized look and surely help the winter mood. Go for whatever color you like, perhaps a classic red, a nice peach or a warm orange? To intensify the color of the lip, match the top in your outfit with the color. A red blouse with red lips ought to be a success!
New Hairdo
A new hairdo doesn't necessarily mean that you should get a new haircut, but find a new signature hairdo. It can be something simple as a braid (will surely save you on windy days), but also a new way of doing your ponytail or your fringe. Hit Pinterest, Instagram or Youtube for some inspiration and you'll surely find a new hairdo that will change the beauty game. January is the time for new beginnings so adding a new go-to hairdo is only logical!
Colorful Nails
Lastly, colorful nails are a simple way of adding more life to the beauty game. Although more basic colors have been trending the past months, I think we all could add more popping shades. For instance, yellow, red, green, orange or why not try the ultra violet color that is the color of 2018? It's a tiny change but makes a huge difference! It's also cute to match your nails with your outfit and makeup game. It makes the color pop even further!
Folks! What are your best beauty hacks winter 2018? Drop a comment below! Xx