There are a few items of fall that I return to each year, one of them is the blanket scarf. The blanket scarf is characterized by its oversized style, hence the name of "blanket". It's typically done in a wool material, or synthetic.  The best part is that it's terribly cozy, warm and fairly easy to style. Here are 3 ways you can wear your blanket scarf 2018: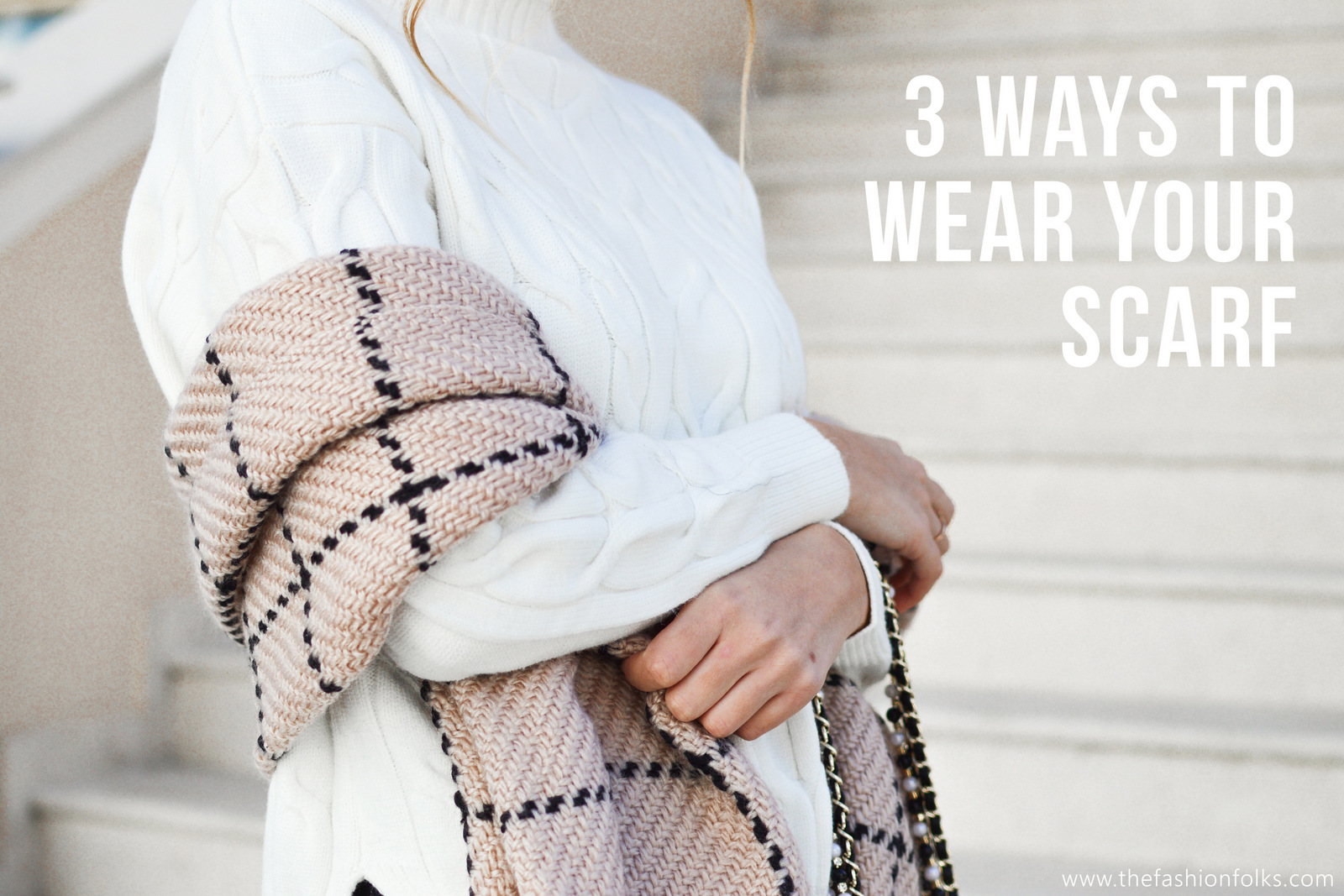 Photo by Pete Bellis on Unsplash
Blanket Scarf 2018
1. As a cape
If you ask me, the coziest way to wear a blanket scarf is to use it as a cape. Just fold it out and let it hang over your shoulders. That way you'll create the effect of a cape. Doing it this way can be favorable on cold days when you want a warm layer. Or if you feel like your outfit is too strict and you want to add some movement, which the cape-effect will help you with. This way of wearing the scarf is terribly chic to do with a (faux) leather/moto jacket under. Perhaps even more chic to match it with a pair of jeans and a pair of boots!
2. Secured with a belt
Another way to work your blanket scarf 2018 is to secure it with a belt. That way the scarf will be kept in its place, yet look more stylish with the adding of a belt. If you want to go statement the belt can be a bit oversized in its look, whilst a smaller belt will give the blanket scarf a more voluminous appearance. Don't forget to either match with a same colored belt or go more statement and choose something contrasting. If your scarf is in a fierce print, pick a color from the print and choose the belt in that color!
3. As a scarf
Finally, you can also wear your blanket scarf just as …. a scarf! I know it might feel a bit chunky, as it's more fabric than a regular scarf, but it's just about letting it feel a bit awkward. It can be quite a chic statement to let the scarf be massive as it adds a nice flow to your outfit. Especially chic to do if you're working a neat sweater and pants and you want your outfit to look more dimensional. I think you should dare to go for a scarf in a contrasting color, or dress more monochromatic. It creates quite an interesting effect to have your scarf in a similar color to the rest of your outfit. It looks more cohesive, yet bold with all the fabric!
Folks! How are you wearing your blanket scarf 2018? Let me know in the comments! Xx