Folks! How about some more detailed styling tips on how you can wear the snake print 2019? One might think that the animal prints work the same way when it comes to styling, but for the fashion nerd it's quite the difference. Whilst the leopard print is more warm and timeless, the snake print can in many ways be seen as more contemporary and perhaps youthful. Here are 3 ways you can wear the snake print 2019!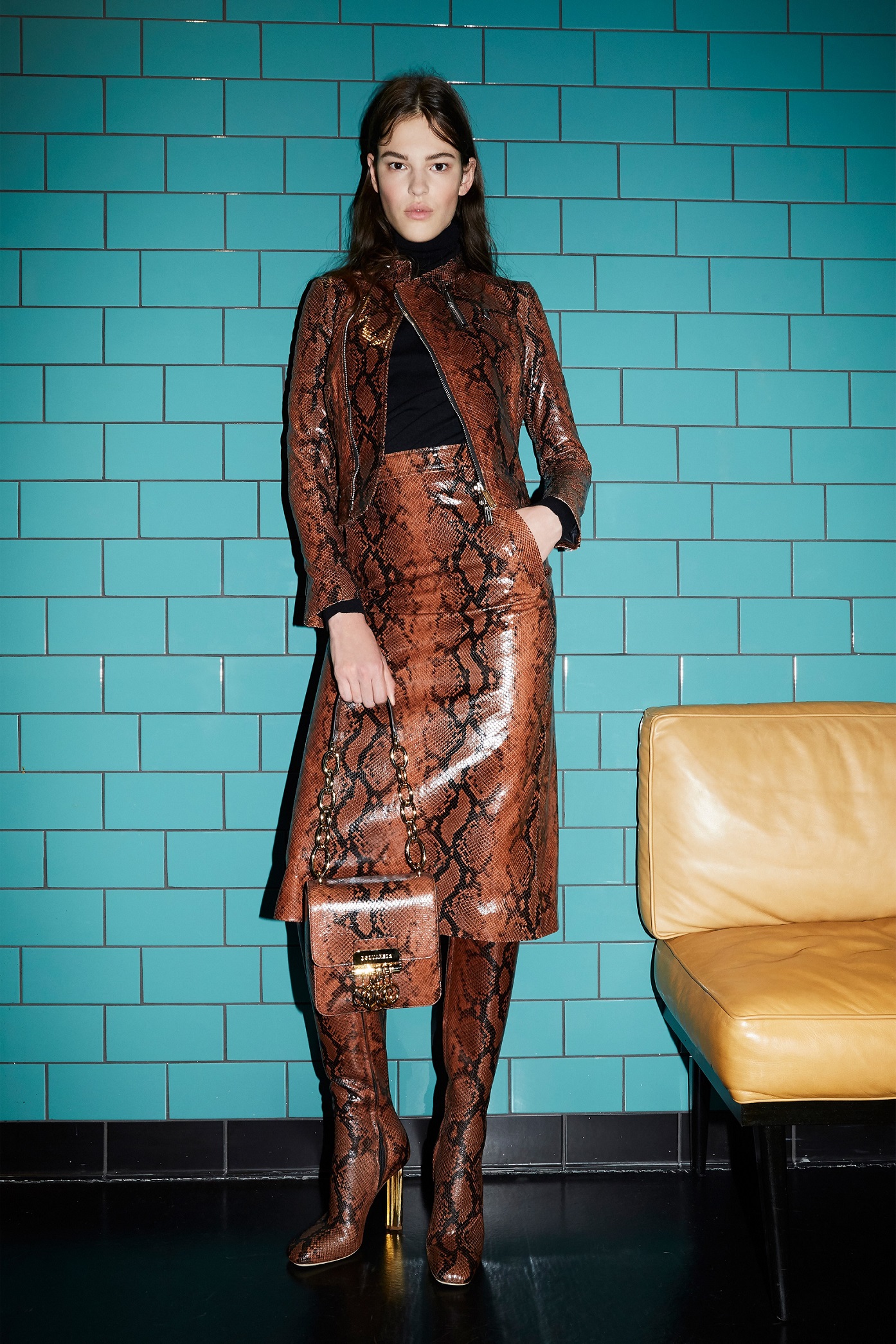 Snake Print 2019
With Orange – If you want to work the snake print 2019 in a colorful way, pairing it with orange will be one of the most neutral ways you can do it. The warm feeling of orange relates nicely with the snake print, giving it a more soft appearance. You can combine it in different ways, but an orange dress with a snake patterned belt can be a start. An orange outfit with a snake patterned bag or boots can also be chic. Just make sure that the snake print and the orange are connecting! Go for darker shades of orange if you want to make it more wearable or brighter shades if you want to make the look energetic!

With Leather – To enhance the contemporary vibe of the snake print, make sure to pair it with some leather. Classic leather done matte or patent leather works equally well, although the latter is more bold and energetic. I like the idea of pairing a snake print top with some leather leggings. You can also go for a classic outfit consisting of a white blouse, blazer, leather pants and snake boots to give the look some edge. Keeping the color scale to grey, white and black is one way of neutralizing snake print 2019. A timeless leather jacket with a snake print scarf is also a great styling alternative!

With Lighter Materials – There's something easy with the snake print. It's quite uncomplicated and it's the opposite of looking and feeling heavy. That's why the snake print is a good match with lighter materials such as silk, organza or mesh. Going for your snake print in a light material is one way you can enhance the casual style, but you can also match your animal print with these materials. A snake print shirt with a pleated skirt, or a slip dress with some snake shoes or perhaps a snake scarf with a silky blouse? Just mix and match with the clothes you own!

Folks! How do you wear the snake print 2019? Let me know in the comments! Xx