Folks! Have you welcomed fall yet? I think the best way you can embrace a season, and its fashion, is to welcome it properly. Take a few hours of a day and just sit down and think about what you wanna do the upcoming months. Here are three ways you can welcome fall 2018: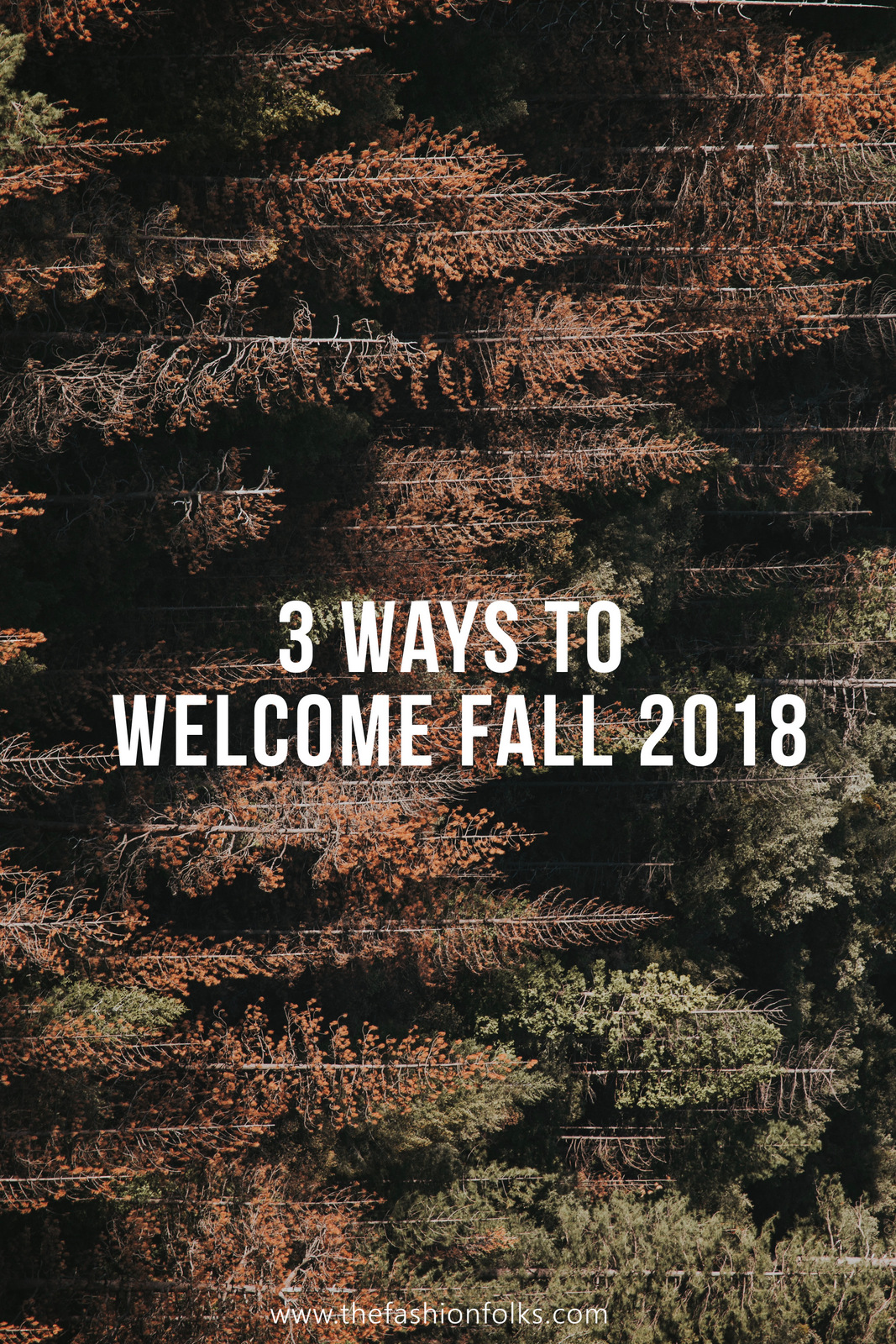 Photo by Ivana Cajina on Unsplash
Welcome Fall 2018
Learn About the Fall Trends
I wrote an article about the fall trends earlier this month. In short, this fall is about that colorful, awkward, eclectic vibe with lots of layers, flowy garments and statement pieces. The colorful vibe is also true for the makeup trends (catch the post here). You're just supposed to pick a shade you like and work it singular as an eyeshadow. Learning about what looks are popular atm is a simple way to get some inspiration and see how you can expand your style in different ways. And if you can't get enough of new trends, check out the articles on fashion week!
Get Your Dose of Inspo
Another way to prepare and welcome fall is to get some inspiration. I think social media serves this purpose in such a great and available way, especially Pinterest. You just need to sort of know what you're looking for (like street style looks) and you're presented with tons of inspiration. Watching a new series, a classic movie, or read a new magazine are also ways to get inspired. I think that it's important to remember that inspiration in general also can encourage one to be more creative. Anything from taking a walk to trying a new recipe can generate more inspiration and by doing so, create a more fulfilling life!
Plan Some Fall Outfits
Finally! From a fashion perspective, one of the best things you can do is sitting down and planning some fall outfits. Take half an hour in front of your wardrobe and write down (or take pictures) of outfit combinations. If you push yourself I'm sure you can get down at least 15-20 outfits. Start by working around one clothing piece and pair it with at least five different pieces in your wardrobe. Then move onto a new clothing piece and match that piece with new clothes! By having some outfits already planned, you'll save a lot of time in the morning or on days you're in a fashion rut!
Folks! How do you welcome fall 2018? Let me know in the comments! Xx