It's fairly easy to dream about warmer days as January is coming to an end. Especially from a perspective of fashion as it's undoubtedly easier to get dressed. But, I do believe it's about making the most out of each season which is why an article on the winter fashion 2019 is the subject of today! Just some casual, trendy, styling tips. Catch this article for the trend report of 2019!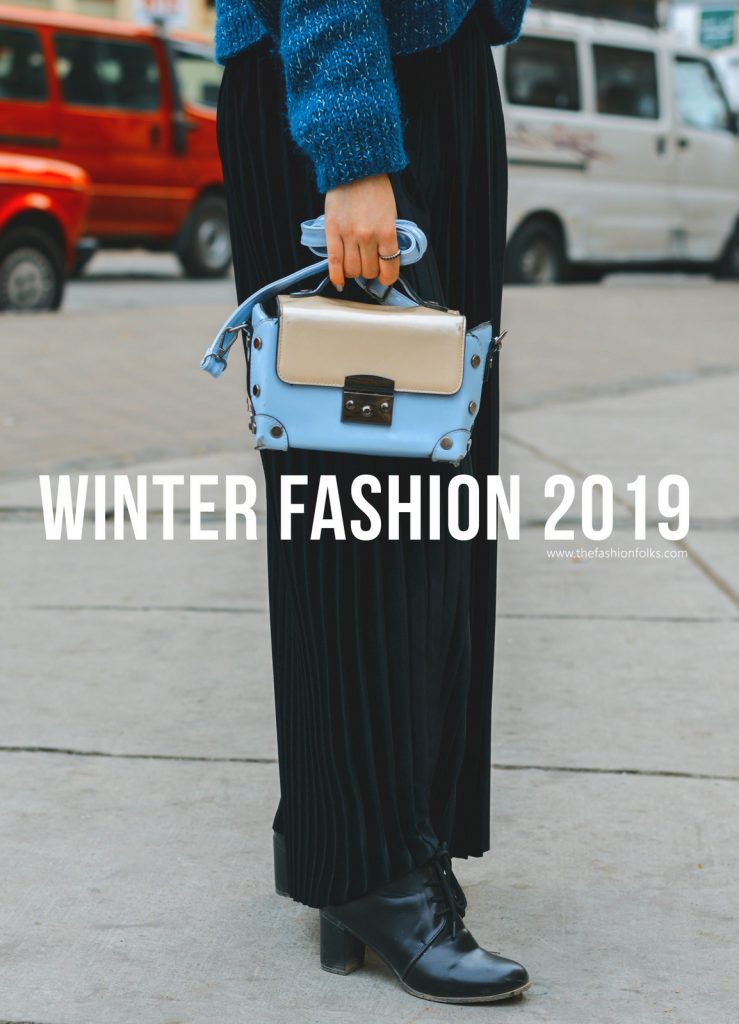 Winter Fashion 2019
Voluminous Silhouettes
Turning up the volume is one of the trendiest ways you can do fashion this year. Perfect opportunity to layer your outfits and cozy up with cardigans, scarves, vests and jackets. Choose long lengths to maximize the voluminous feeling and let the scarf hang loose around the neck to enhance the effect. Add a belt if you want to create a more structured outfit. A very stylish fashion hack is to layer your voluminous pants with a dress or your maxi dress with a midi coat. Make it chunky and let it be about the fabrics!

Different Textures
A simple way you can be successful with your winter fashion 2019 is to focus on different materials. Go for some edgy leather pants with a faux fur jacket or some statement jeans with a teddy coat. Or why not a silk top with a velvet blazer under all those chunky winter clothes? The idea is not to focus too much on accessories or color matching but focus on how the different materials and textures will match or clash. I think the basic rule is to focus on two separate textures that are both statement-making in their own way. It will make the outfit look more lively and you'll surely feel the empowerment too!

Colorful Focus
The same way a colorful lipstick is useful in order to give your face some energy and life, adding a colorful touch to your outfit works in the same way. This can be done quite simply by focusing on accessories or one clothing piece. A pair of colorful shoes (red ones are very trendy atm) can fix it or maybe a colorful scarf? Having at least one jacket in a more colorful hue can also be an effective way of adding more energy to your outfit. Going for colorful socks is very trendy so you can definitely be all about the details too!

Folks! How do you embrace the winter fashion 2019? Let me know in the comments! Xx