As I mentioned in this article, tulle is a pretty popular fashion choice this year. It's light, it's voluminous and it's undoubtedly a chic statement. I know it might not be everyone's cup of tea, but if you want to go for a more preppy, unique, fashion the tulle style might be a good alternative. As tulle is commonly used for more fancy dresses and glamorous creations, it's one of those pieces that's stylish when it's kept pretty basic. I have three ways I like to work my tulle and thought I'd share them all with you today. What they all have in common is that they balance the preppy look of the tulle by adding some attitude and edge!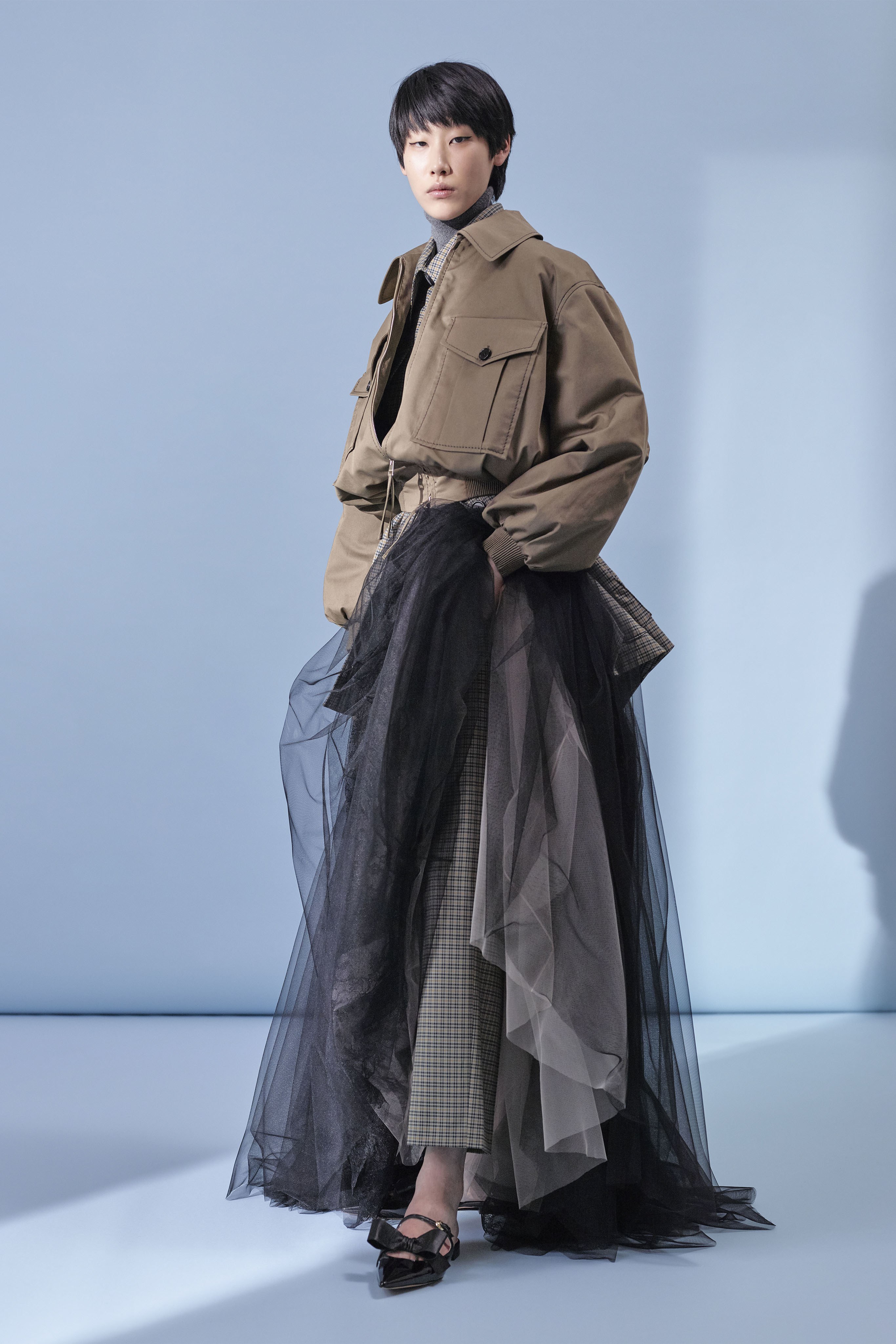 Wear Tulle 2019
With Leather
If leather is edgy, cool and heavy; tulle is preppy, cute and soft. And that is why I love them in combo. If you're working a tulle dress/skirt, pairing the piece with a leather jacket is definitely one way you can make it stylish instantly. Also going for a leather top, bralette or a crop top can be ways of balancing the preppy style. I do think, regardless of the color of the tulle, that a black leather jacket will be a good idea. Your outfit will be more dynamic as the color contrast will be intense as well as the textural difference. A white leather piece will also be a nice match if you want to keep your outfit bright as the, often, pastel colors of tulle will be matching nicely.

With Denim
If you think leather is a bit too harsh with the delicate tulle, going for a denim piece will be a better alternative. Denim is more soft in its texture and color. You can go for a classic denim jacket to make it simple for you. Perhaps a tulle skirt with a white t-shirt and a denim jacket to top that? If you want to push the boundaries a bit you can also layer your tulle skirt/dress with some jeans! Go for skinny jeans if you want it more wearable or wider ones to make it more contrasted!

With Sneakers
As for the shoes, a pair of sneakers will be your friend! Not only that chunky sneakers are popular these days, but also that they're really comfortable and a good match with tulle. I know the match feels a bit awkward, but that's kind of what the fashion 2019 is about too. Be comfortable with looking a bit awkward. White sneakers will match the pastel colors well, but colorful ones can be a nice alternative. The main thing to think about is keeping it simple and by doing so, achieve that effortlessly chic look!

Folks! How do you wear tulle 2019? Let's chat in the comments! Xx