The midi skirt is a must for spring if you ask me! And much alike previous years, the midi skirt 2022 is all about that pastel, silky, or patterned vibe. Here's how to style the midi skirt 2022: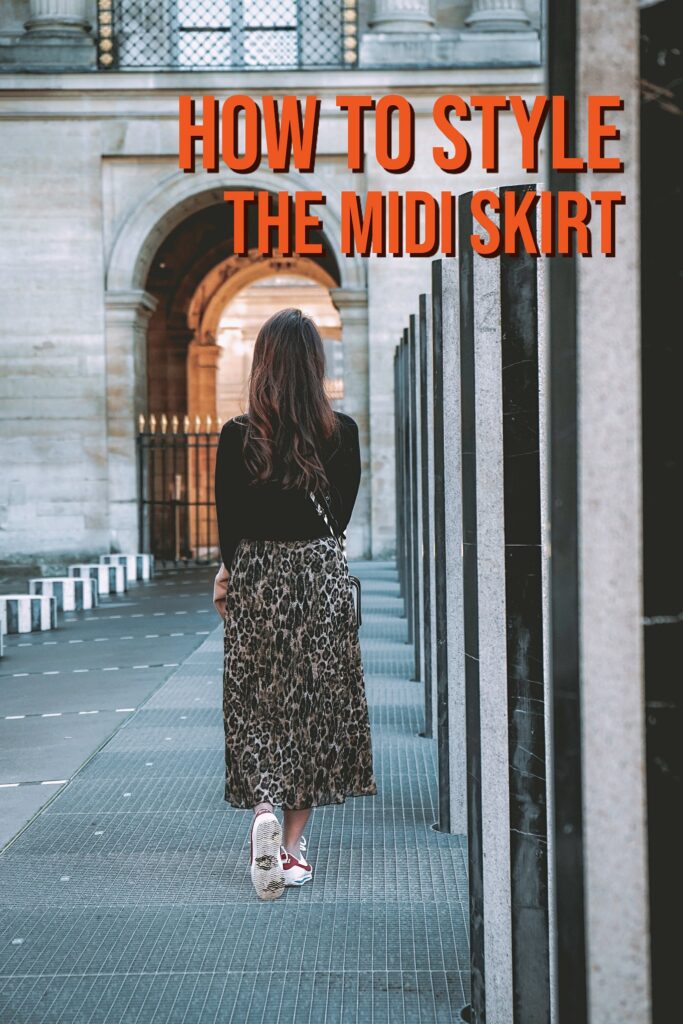 Midi Skirt 2022
With a Statement Blouse
If you want to glam it up a bit this spring, I suggest you add a statement blouse to your midi skirt. A blouse with, for instance, puffy sleeves will make your midi skirt more luxe and is a perfect look for a nice cocktail party. Especially if you add kitten heels or any other kind of heels. Also, a patterned blouse is another superb idea. 
With a Graphic T-shirt
A graphic t-shirt with a midi skirt is a more casual chic look. You can favourably tuck in a part of the graphic t-shirt to create a more dynamic and "natural" look. Pair this duo with some chic flats for a summer vibe or some chunky sneakers or sandal for a city vibe. A denim jacket could also be good with this duo. Or, why not a blazer for a more framed style?
With a Stylish Sweater
And for a chilly day, I suggest you add a fun statement sweater to your midi skirt. Go for one in a bold color, pattern or one with fun details. Your stylish sweater will alone make your outfit more interesting and you don't need to focus too much on accessories. Choose a pair of shoes that matches the sweater and you have a cohesive outfit ready to go!
Folks! What are your thoughts on the midi skirt 2022? Let me know in the comments below! Xx