Okey, but the blazer is definitely a wardrobe staple for fall! If you don't own one, I highly recommend that you'll invest in one asap. They're perfect for dressing up, adding some structure or neutralizing an outfit. They also work as a lighter jacket, which is superb for the first weeks of fall. Here are three ways you can wear the blazer fall 2020: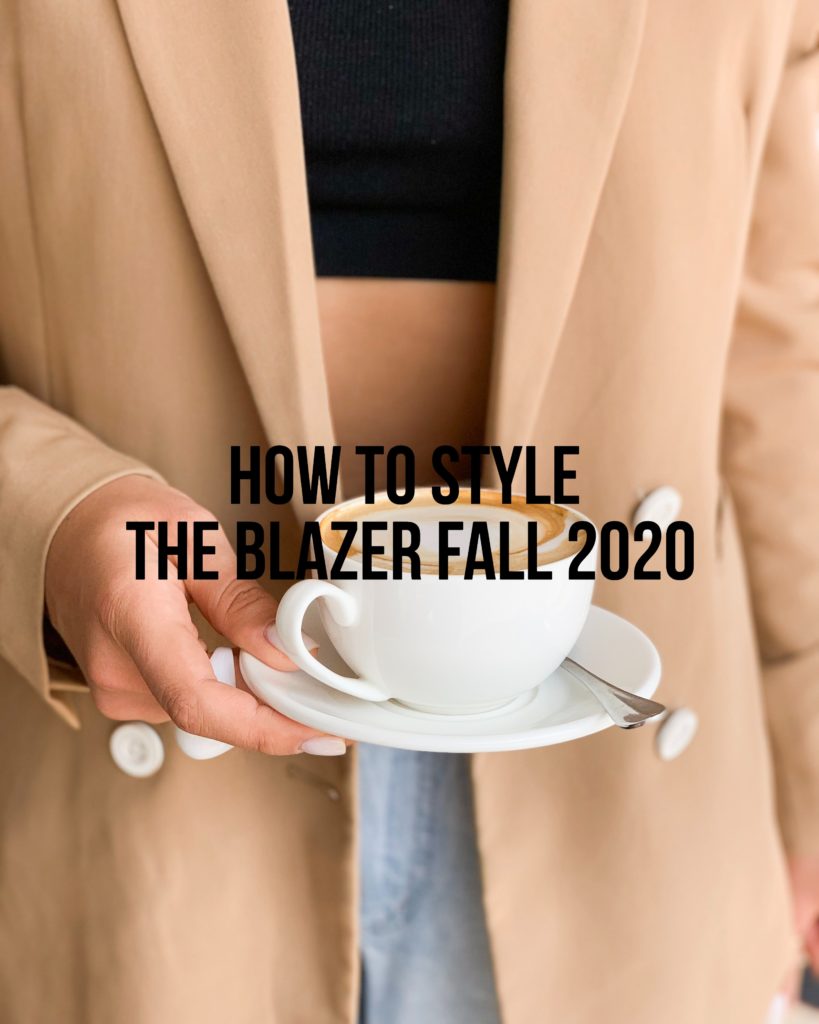 The Blazer Fall 2020
Layered Over A Sweater
Sweaters have been quite the popular it-item the past seasons. Sweaters with statement sleeves have been a popular trend but also oversized, knitted, sweaters as well as colorful ones. One way to work the sweaters in a more preppy way is to add a blazer. The blazer will add a formal touch to the outfit and also balance the casual vibe of the sweater. Terribly chic to go for matching colors, but don't be afraid to do a bold color combination. This look is terrific if you own a slightly oversized blazer, or wear a fitted sweater. Great for a chilly September night!
With A Statement Blouse
The statement blouses have also been popular the last seasons and continues to be in style this fall. With their often semi-transparent style, ruffles, lace and bows – they can indeed be quite overwhelming. That's why balancing the statement blouse with a neutral blazer is a terrific idea. This only works though if your statement blouse isn't too voluminous or comes with oversized sleeves. Love the idea of working high waisted pants with a statement blouse and a blazer as the final layer.
Over A Midi Dress
Lastly, for a more "ugly" fashion, don't be afraid to layer the blazer over a midi dress. The silhouette might become a bit heavy, but you can avoid this by choosing a pair of heels or neutral shoes. Love the idea of going for a more fitted dress and layering it with a loose blazer. Really chic also to go for a floral dress and make it preppy with a blazer. 
Folks! How do you work the blazer fall 2020? Let me know in the comments below! Xx