So I know, each and every year people talk about florals for spring. And I'm going to do it as well, haha sorry not sorry, but I thought I'd focus on more retro florals. The 70s are slowly making a big comeback, and with that; the retro patterns are emerging. Florals done in sunburned yellow, orange, brown, washed out pastels etc are getting more and more popular. Here's how to style them!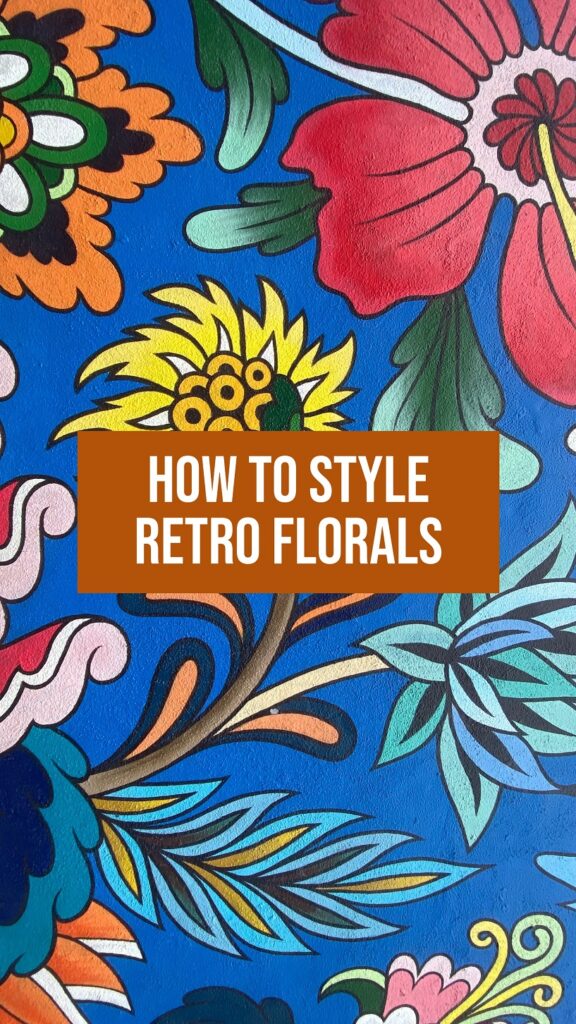 Retro Florals 2021
With Brown
Brown is such a genius color on so many levels, especially when it comes to being paired with more earthy, neutral colors. As the retro florals often have that earthiness to them, they're a must with brown! You can make this combo work by choosing brown (faux) leather and suede, so you'll have the touch of the "statement" material too. You could go for brown as accessories, or you can play it up a bit and go for different shades of brown with the retro florals.
With Denim
A superb look for summer is to go with retro florals and denim! I think both dark denim and light blue works well with the typical colors and motifs of the retro florals. I love the idea of going for maybe a floral top/dress with a pair of 70s dark denim jeans. You could also match your floral dress with a denim jacket. Or, why not a pair of dungarees with a floral blouse under?
With Orange
If you want to keep things more colorful, I suggest you head for orange. Orange is often a good idea with retro colors, and retro patterns are no exception. If you own some retro florals with some orange in it; you have to pair your orange accessories/shoes/clothes/nails/whatever with your retro florals! You could make it as simple as an orange hair accessory or sunglasses, just to make the outfit more cohesive and colorful!
Folks! What are your thoughts on the retro florals 2021? Let me know in the comments below! Xx