This styling series has been pretty popular in its fashion context, so I thought we could give it a chance with beauty and more specifically red lips fall 2018! Just some random and perhaps useful ideas on how to work the classic makeup look this fall.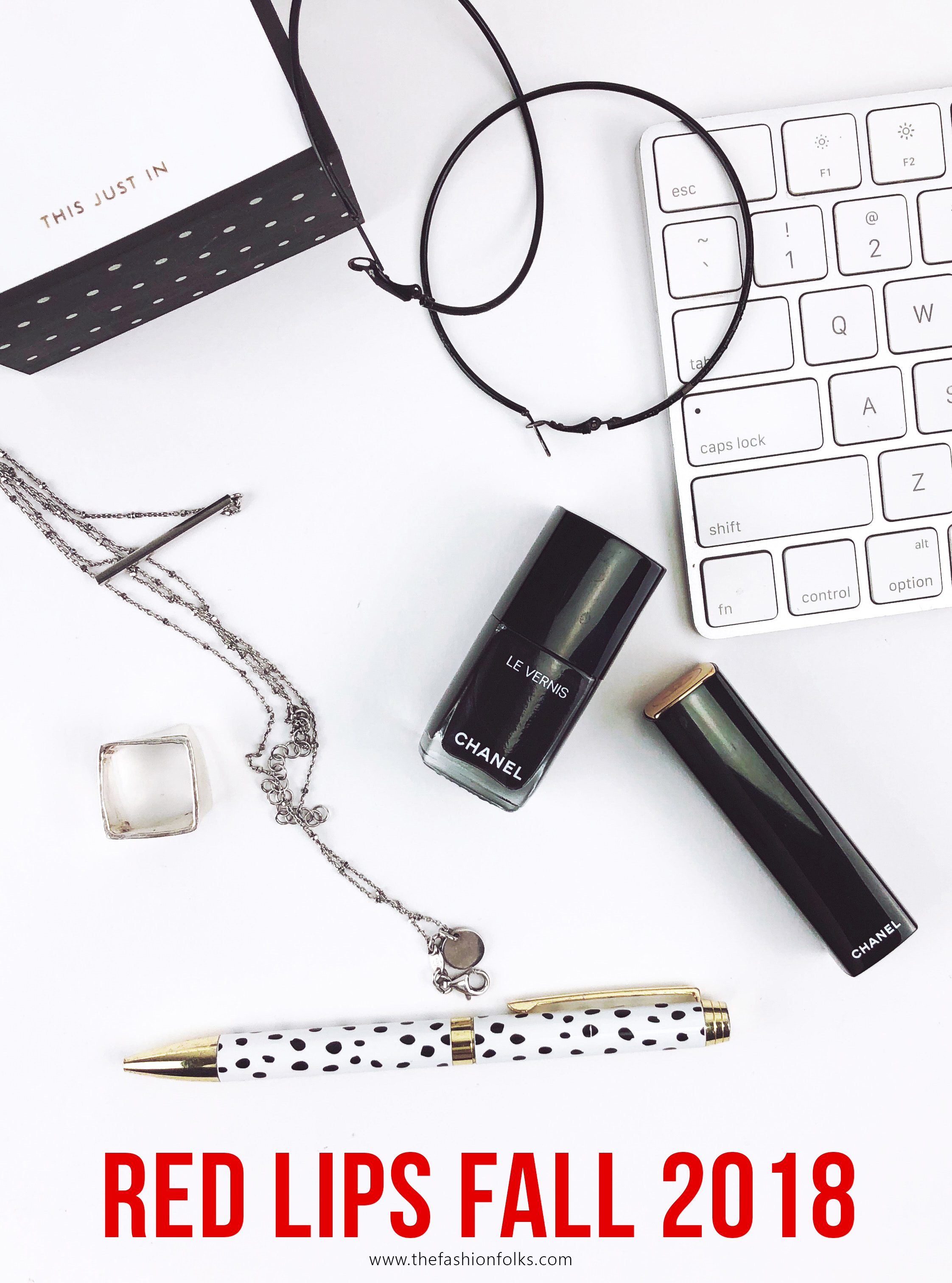 Photo by Hey Beauti Magazine on Unsplash
Red Lips Fall 2018
With Blushy Cheeks
Red and pink is an adorable combination when done in fashion and really cute with makeup too. The red lips will give a fresh appearance and the blushy cheeks will enhance this. The same goes the other way around as the intensity of the red lips will bring out the red shade in the blushy cheeks. What to think about when pulling off this look is to be light with the blush, so the red/pink tones in your face won't get too intense. If you'd like some ideas outfit-wise, pairing this makeup look with anything pale grey, lavender, green or pastel is a cute match!
With Anything White
One classic combination that never grows old is the one of red and white. With white's crispy look and red's intense shade, the two creates a fierce and timeless mix. I think this duo works well for the office look but also a more glam party one. For the office, go for a blouse or a white shirt (buttoned all the way up) and an intense red lipstick. For a party look, or just more formal in general, choose a lace material or silk to accompany your red lips. A knitted white sweater will also work well with red lips, but perhaps better for a lazy weekend.
With Red Accessories
As the holidays are upon us, why not make the most out of the color red and enhance it even further? A really chic, and statement kind of way, to make the red pop is to match it with red accessories. Like, a pair of red statement earrings, an oversized necklace, a red scarf, a red headpiece – just anything that further centers the attention to your face and the color red. You can also work a red clothing piece if you want to keep it more simple. The idea though is to style red more monochromatic and thereby intensify the color. This is helpful when you really want to make a statement or just go for something different. It undoubtedly embodies the holiday spirit too!
Folks! How are you working the red lips fall 2018? Let me know in the comments! Xx