It's obviously groundbreaking to go for florals for spring, but isn't it just a basic human principle? We crave floral patterns for spring! It's a rebirth, it's a new start, it's fresh. So, here are three ways you can wear florals spring 2022. Of course with a mix of classic tricks and modern styles.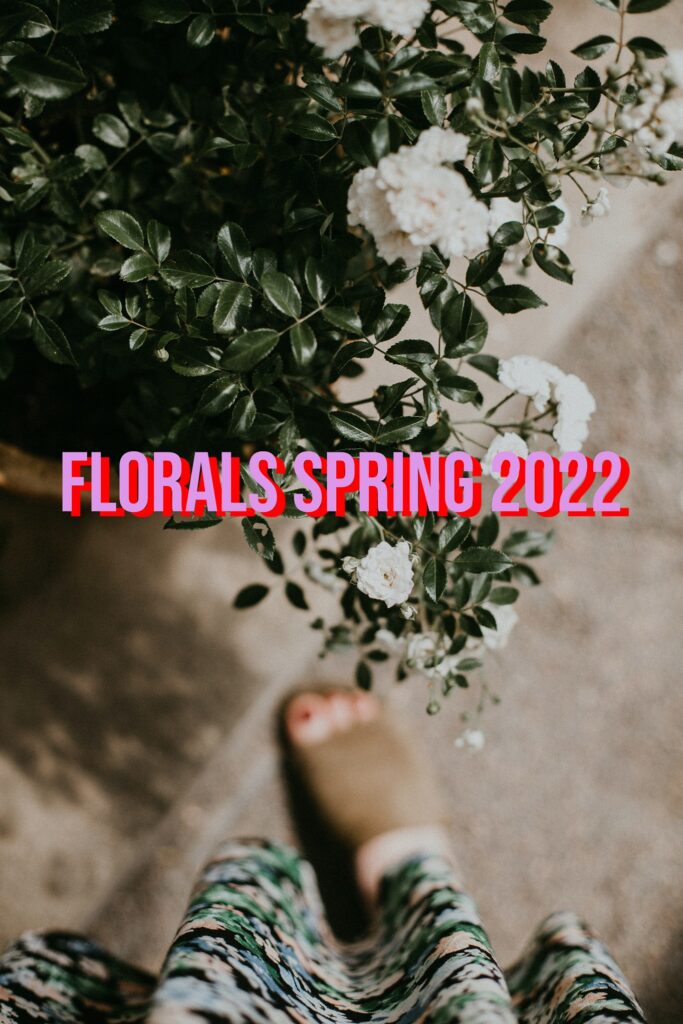 Florals Spring 2022
Matching Color
This is my nr 1 favorite to wear prints in general and avid readers of The Fashion Folks know this. My top 1 styling trick is to pick a color from the print and match it with the second clothing piece. This works perfectly with florals. For example, if you're working a yellow, white and purple floral dress – pick the color you like the most and match it with your second piece. If you want to highlight the purple color, well, go for that purple sweater you have! This applies to whatever floral print you have and how it goes with the other clothes of your wardrobe! It's just such a smooth transition to work a floral skirt and wear a top in the same or similar color.
Mixing Print
Florals are also supeeeerb for mixing prints. They work with classics such as stripes, polka dots, check pattern and leopard. There are a few tricks how you can make the print mixing more smooth, all of which you can find in this article. Mixing prints often make your outfits more interesting and dynamic, so this is a great hack if you want to elevate your style this year. 
With White
I have a theory that I haven't really tested properly, but so far I haven't had a bad result The theory? That no matter what the floral print is, it goes with white! Yup, it doesn't matter how weird the color mix is or how little white that's present in the outfit; it still goes with white. Either other white clothing pieces or white accessories, it still goes well with white! So try this next time you wear florals and want to keep it more casual, add anything white! 
Folks! How do you wear florals spring 2022? Let's chat in the comments below! Xx