Bronzer's peak of the season is without a doubt during the summer. Even though the makeup product works all year around, the warm tone of a bronzer and the sweet tone of summer skin is undoubtedly great! Folks? Here are 3 ways to use bronzer!
Hollows Of Your Cheeks
Of course, the most obvious way to use a bronzer is by the cheeks. Not on the cheeks as people often think,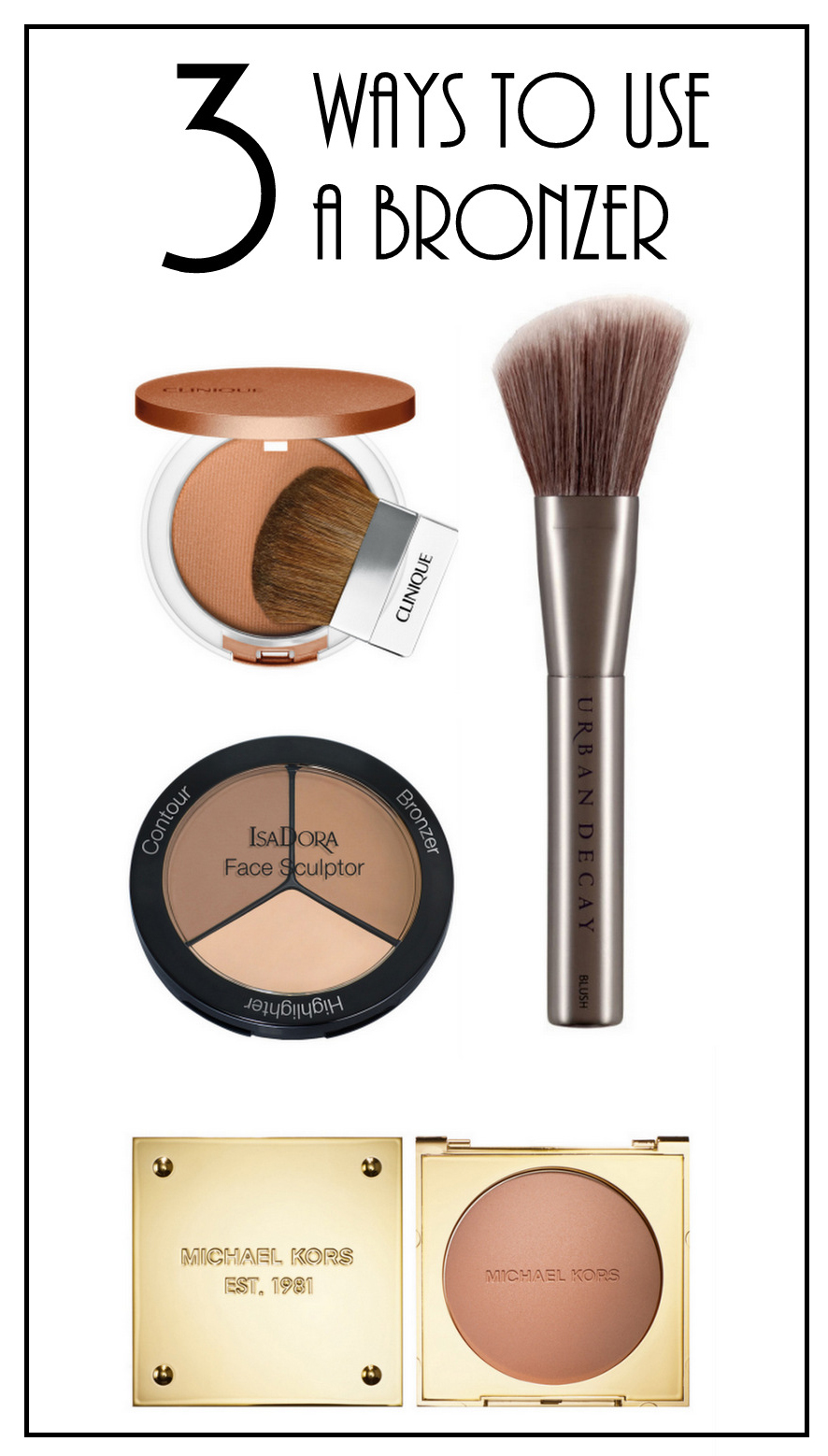 but just below the peaks. And yes, this is half the part of contouring, but bronzer often comes with a light shimmer and is more of a touch, than a "face construction". Suck in the cheeks and apply a few strokes. And we do suggest not to apply it on the apples of your cheeks, it looks too done!
As An Eyeshadow
A bronzer is also a great substitute for eyeshadow, or more like creating a nice and shimmerish glow on your eyelids. Use an appropriate brush and apply it lightly. Remember to brush away any notable lines as you want a natural look and a fading tone.
On Your Lips
One or two touches of bronzer on your lips will do. The bronzer tones down the redness in the lips and will enhance the shimmer and glow bronzer adds. As you mix lips with a powder texture, you want to be very easy on the hand and not overdo it. See it more as a finish touch than an actual do! The bronzer will also give a nice glow which we never say no to.
Pro-tip
When it comes to bronzer remember to be light on your hand. You should lean towards more of a minimalistic touch than a complete look (though Margot Robbie looks kind of stunning below). Especially when it's summer and you want to keep the makeup amount down. You even might want to take a clean brush and dust some of the excessive bronzer off when you're done!
Folks, how do you use your bronzer?