Earlier this week I did a trend alert on the chunky sweater. As the trend can be a bit tricky to style, I thought we could follow up with some styling ideas on the cozy fall piece! Of course a mix of trend and your regular style. Here's how you can style your chunky sweaters 2018: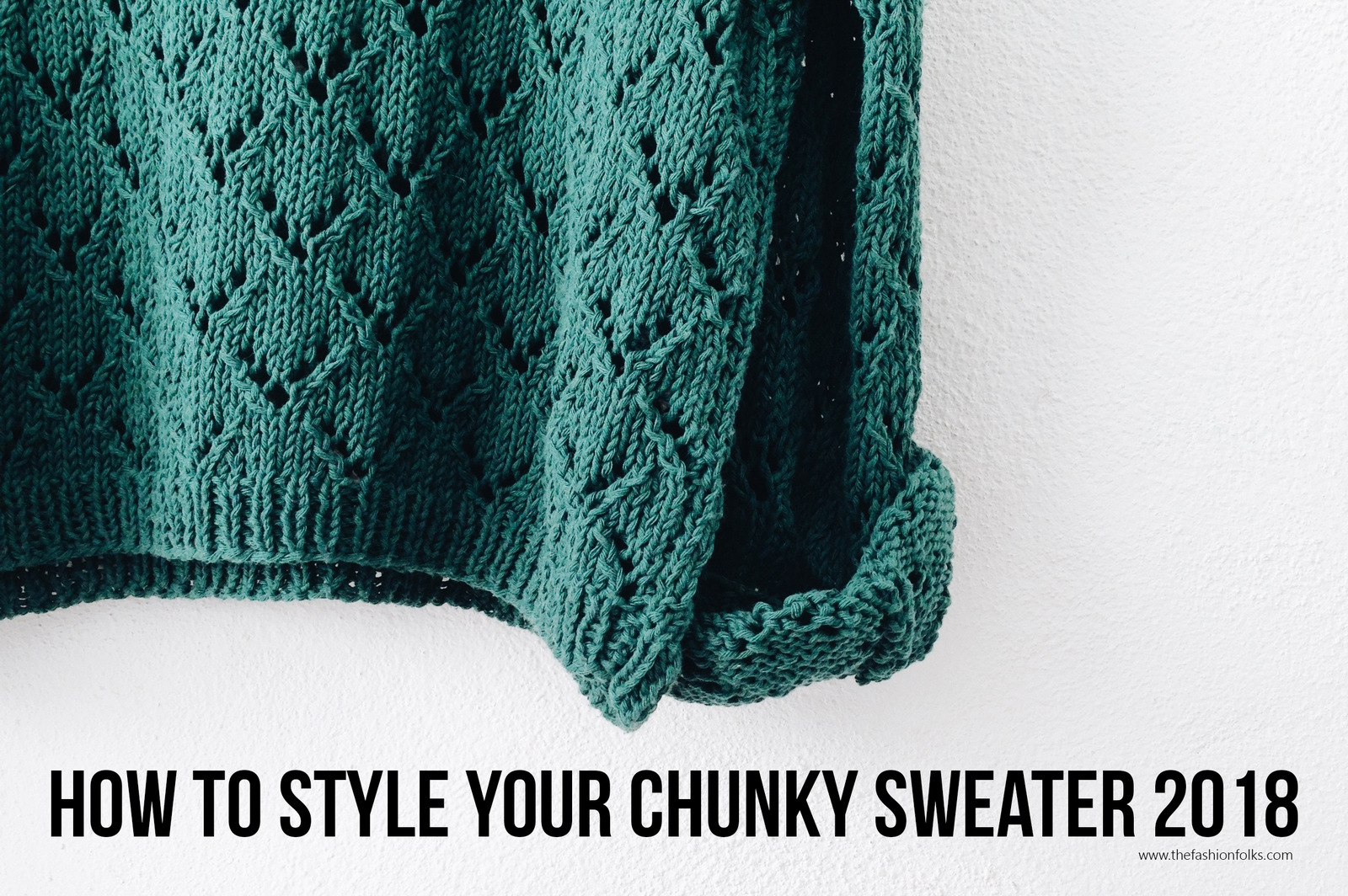 Photo by rocknwool on Unsplash
Chunky Sweater 2018
With Skinny Jeans
This is the most obvious and foolproof way you can wear the chunky sweater. Pair the, often, voluminous piece with skinny pants/jeans/skirts or something defining. Keeping the volume in balance will make the sweater more wearable and less of a statement. I know that many have skinny jeans as the best go-to piece in the wardrobe which means that you probably already own the "right" clothes to make this look work. To make the look a bit more interesting I suggest you focus on contrasting the material of your sweater with the bottom part. Add some (faux) leather, (faux) suede or tulle or any material that will make the outfit pop. You can also work with the colors. Go for a nice polka dot print or some stripes to keep it basic but interesting.
Paired Midi Lengths
This is as trendy as it gets fall 2018. Pair your chunky sweater over something midi length, preferably a skirt or if you layer with a midi dress. It will look awkward, a bit layered and quite chunky – but that's also the idea. Fashion is supposed to look a bit ugly this fall. You can take this even further by pairing it with some dad sneakers or boots, just to enhance that "heavy" and voluminous look. I think it's nice to go for a skirt or a dress that has some sort of print that matches your sweater as it will create a more coherent look!
Partly Tucked In
The thing with chunky clothing pieces is that they are quite unfavorable from a perspective of your silhouette. They hide it, for better or for worse. One way to avoid this is to partly tuck in your chunky sweater. This works the best if you wear something high-waisted, like a pair of mom jeans or a high-waisted midi skirt. It will enhance your waist and create a nice silhouette. Though the chunky sweater will appear more voluminous, it will be balanced by the mark of your waist. I prefer to tuck it in partly in the front, it draws the eyes towards the midsection of your outfit which is another way to stress the silhouette!
Folks! How are your working the chunky sweaters 2018? Let me know in the comments! Xx