Spring is slowly arriving, and with that comes transitional fashion. The period between winter and spring is personally a favorite of mine, as you can wear cozy layers with brighter colors and fun details. Especially the chunky sweaters can be paired with fun spring items such as maxi skirts and palazzo pants. Here are 3 ways to style your chunky sweater, spring 2023 edition of course!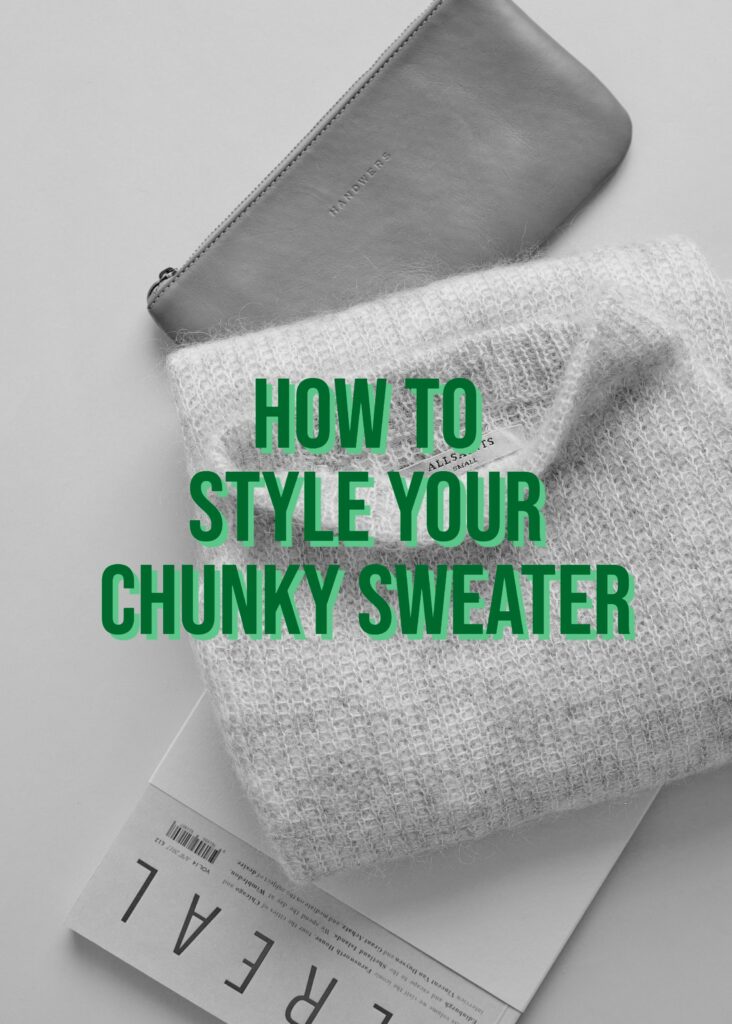 Style Your Chunky Sweater
With a Midi Skirt
One of my favorite ways to wear a chunky sweater is with a midi skirt. The informal style of the sweater paired with the more preppy look of a midi skirt is perfection. A silk skirt with a turtleneck sweater? I say yes! You can also go for a fun material clash with a denimi midi skirt and chunky sweater. And, with the uprise of the maxi skirt, why not go for a maxi skirt instead? Some boots under will keep your warm!
With High-waisted Jeans
Tucking in your chunky sweater will make it more voluminous, more statement and more alive if you ask me. Just tucking in a part in the front will give it more charachter. Of course this should be paired with anything high-waisted, and preferably high-waisted jeans. Especially styles such as 70s and mom jeans will be a fun combination with your jeans. Go for some chunky heels too!
With Patterned Pants
If you want to embrace spring, go for patterned pants. Doesn't matter if it's palazzo style or cropped, something patterned will be nice with the statement sweater. Even better if you can match the pattern with the color of your sweater. It's all about creating a cohesive look! Add some trendy accessories too, such as the baseball cap or the crossbody bag.
Folks! How do you style your chunky sweater? Let me know in the comments below! Xx