There are several ways you can spice up your outfit, but the best ways are the most simple ones indeed! I've written 3 simple things you can do to make your outfit more fashion. And yes, of course it's all about the details!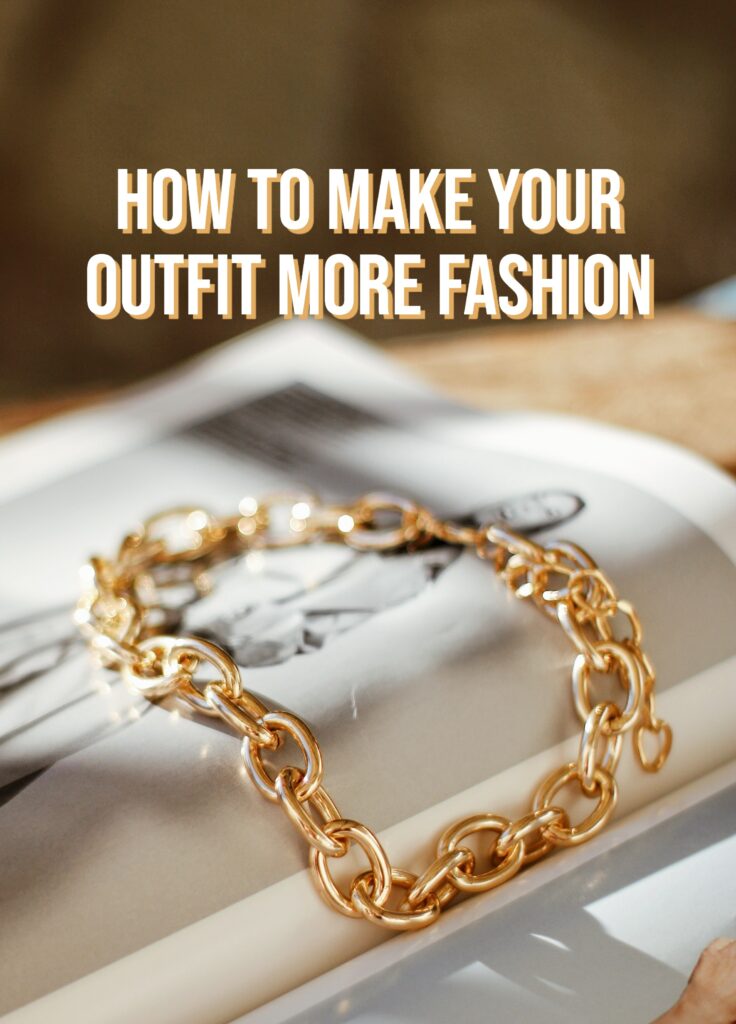 Make Your Outfit More Fashion
Add Statement Sunglasses
I've said it before, but sometimes, all you need is a good pair of statement sunglasses! I'm definitely talking about sunglasses that comes in an oversized shape or with a stylish frame. These kinds of sunglasses have the power to add that chic it-factor to any outfit. Even better if your sunglasses sort of match your shoes or your bag!
Layer Your Accessories
If you think your outfit looks a bit dull, try to add jewellery. I'm talking about fun and colorful jewellery that will contrast your outfit in the best way. A stylish watch, some glorious earrings or some nice hair barrettes. It's all about how you match and clash them. You can also layer more minimalist jewellery to create a more stylish effect. Be bold and dare to play and mix around.
Go For a Popping Bag
And let's not forget about the power of a nice and fun popping bag! I mean the bag is such a central piece of your outfit as you wear it around your body or on your arm. I think going for a patterned bag is a really lovely idea, but also choosing a bag that's done in an opposing color or pattern. It will definitely lift your outfit to the next level. For instance, a beige outfit with a snake patterned bag is a stylish idea. Or a classic white dress with a pink bag? Feel free to work with whatever you got. 
Folks! How do you make your outfit more fashion? Let's talk in the comments below! Xx