Folks! If you feel that the weather is getting the best of you, don't fret because I might have the article for you. Whenever I feel way too casual or comfy, as often is the case when dressing for winter, I love to glam it up a bit. Here are three ways to look glam winter 2023: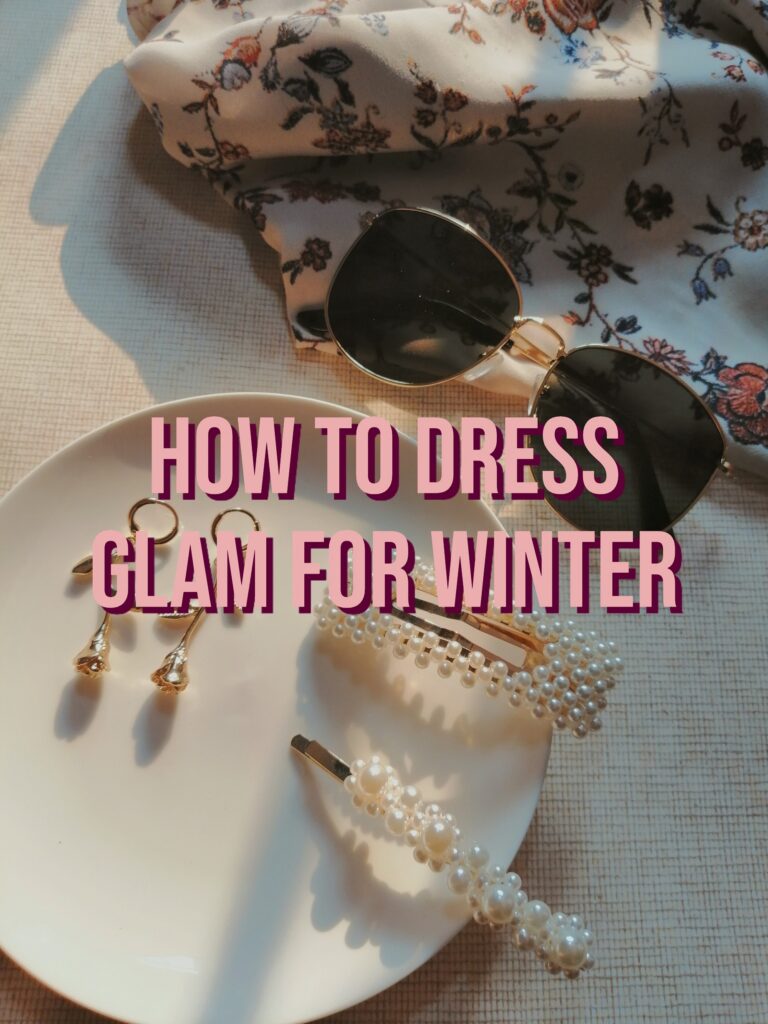 Glam Winter 2023
Oversized Sunglasses
This is my favorite go-to hack as it's just so simple! A pair of oversized sunglasses, especially cat eye or round, will give you that glam style. There's just something so nice and old school with dramatic sunglasses, that instantly changes the look! Also, if you live in a snowy area, you'll be glad to protect your eyes on those sunny days.
Elegant Gloves
Gloves are another accessory closely associated with anything glam. Or more specifically, gloves done in suede or leather are often done in a more elegant way. I love the idea of pairing your coat with some gloves for a functional and aesthetic look. And yes, you can most definitely match your gloves with your beanie/scarf/shoes whatever. It's not gonna look too matchy matchy if you focus on different hues. Also, we all love a nice cohesive outfit.
Bright Colors
I don't know if you've thought about this, but elegance and glam are often associated with brighter colors. It's often you find people who dress more elegantly going for all white or beige. So of course, if you want to embrace that clean, minimalist, look you should go for brighter colors. Except white and beige, dove blue, bright pink and lavender are other popular shades.
Folks! How do you dress glam winter 2023? Let me know in the comments below! Xx