I love embracing more orange shades for fall. It's such an easy way of adding color and also keep it warm and wearable. As for the beauty life, there are several ways you can work more orange. It doesn't have to be that complicated, just work with what you got. Here are three ways of working orange 2020: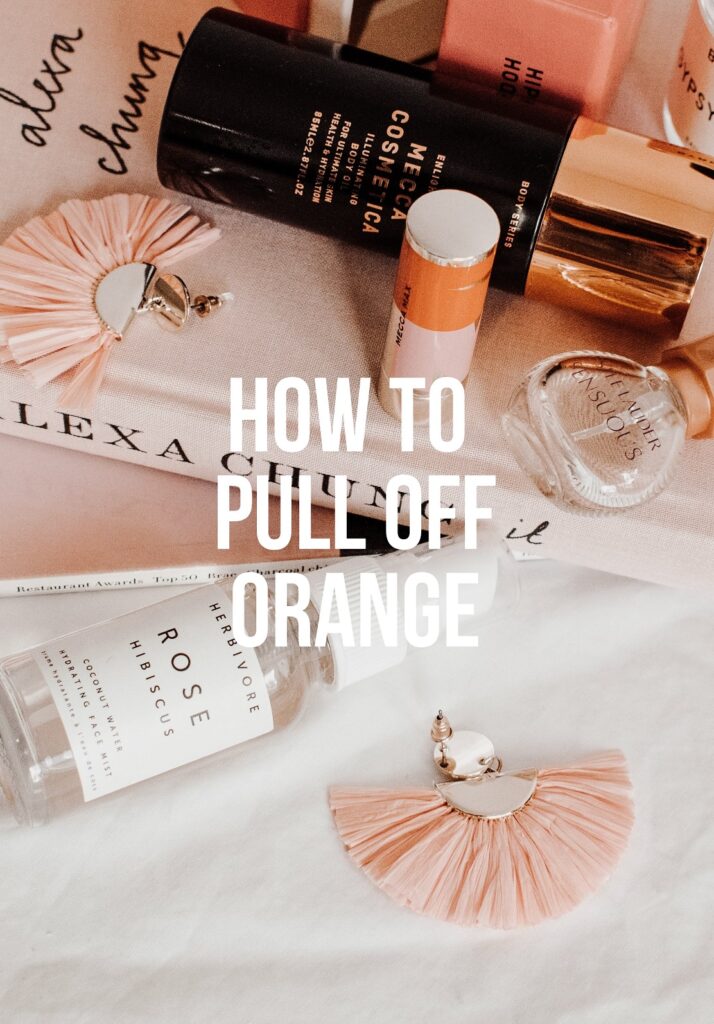 Working Orange 2020
Orange Nails
A simple way is to paint your nails in an orange hue. Go for a brighter orange for a more energetic pop, or a darker orange for a that mature fall look. You can make your nails more interesting by painting a nail or two in a contrasting color. You could also do the nail tips in another hue or add some fun nail decoration! 
Orange Hair Accessory
You can also add some orange hair accessories. Copper, beige and brown are perhaps not orange, but have a similar effect. If you want to try orange, but don't own any, buy some orange ribbon! You can tie it around your ponytail, add it to your braid or work it as a headband.
Orange Makeup
Peach has been a popular color to work for the makeup life this year, I wrote a full article on the subject here. If you don't want to work peach hues, you can work whatever shade of orange you have. Add some orange blush, or go for an orange lipstick. If you like brown, gold or bronzy eyeshadows, try and add some orange too! 
Folks! What are your ways of working orange 2020? Let me know in the comments below! Xx