Folks! How about speaking about some useful styling tips? Having a few tricks to rely will indeed make your fashion life so much easier. Especially when it's winter time and it's easy to hide under comfortable and warm clothes (read this article for a solution on that though). Here are three useful styling tips: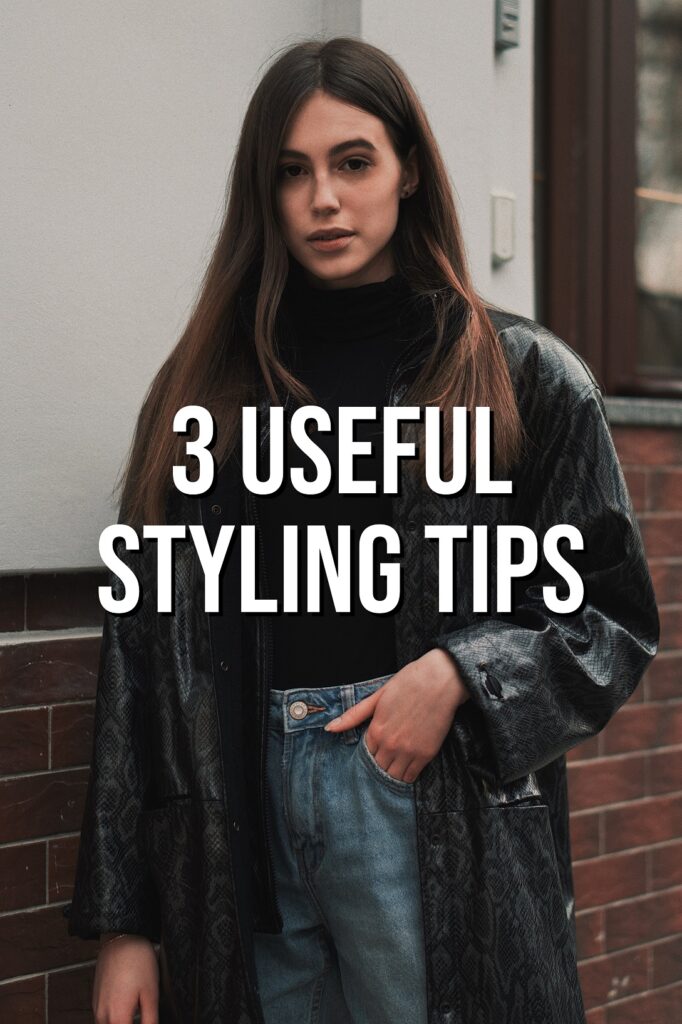 3 Useful Styling Tips
Add a Belt
If you think your coat/jacket looks a bit dull; add a belt! By adding a belt you'll create a favorable dynamic in the outfit, with the enhancing of the belt. You can either go for a belt in a neutral or matching color for a more classic look. If you want to switch things up however, go for a contrasting shade.
Multifunctional Scarf
If you don't own an oversized scarf yet, you might want to consider investing in one. A blanket scarf can be wrapped around your shoulders like a poncho. It can also be wrapped around your head like a trendy balaclava, or just around your neck in different ways. Going for a bigger scarf will also keep you warmer during a cold day. Except all of those bonus points, a scarf will also add texture to your outfit and making it more interesting.
Layered Hack
If the sleeves of your jacket are a bit too short, compensate by going for a top/sweater with longer sleeves. Really chic to go for something in a similar shade, but a step brighter or darker. For instance a navy blue coat with a baby blue sweater? Lovely! And a nice detail in your outfit to let the sleeves of your sweater be visible. You can also go for longer gloves, if you can't compensate with longer sleeves! So no, you don't have to let a jacket that doesn't fit you perfectly go to waste. Just style your way around the problem.
Folks! What are your useful styling tips? Let me know in the comments below! Xx