I talk a lot about the fashion trends, but let's not forget about the trendy makeup looks! There are quite some interesting trends right now with lots of colors, shading, shine and inspiration from the 90s/early 00s makeup looks. Here are three trendy makeup looks 2019: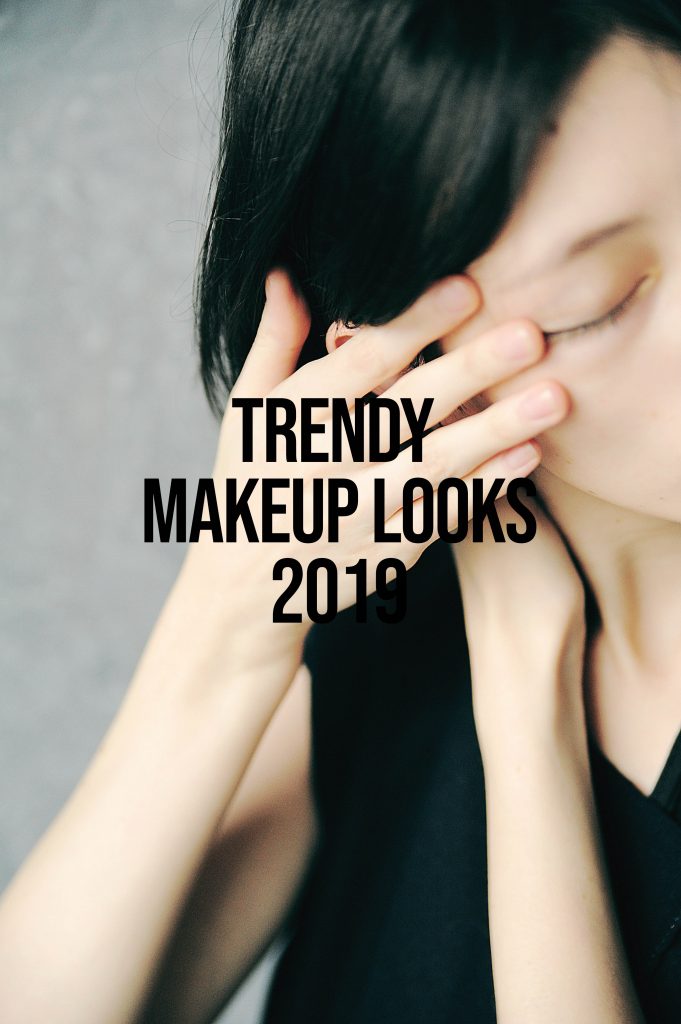 Makeup Looks 2019
Peachy Shades
Coral might be the top color for fashion this year, but the peachy shades are leading the makeup life this year. Peachy cheeks, peachy eyes, peachy lips – yup, everything is to be done in the peachy shades this year. What I like about this trend is that peach is more or less a faded orange, with more pink in it, which actually makes it quite wearable. It's not making any loud statement and can definitely give a natural look if the makeup is done light or the shades are more transparent. Maybe it's crazy, but you can definitely do all peach in one look as it's that neutral. Peachy eyes, lips and cheeks. I also like the idea of only doing peachy cheeks for the ultimate, peachy, look that suits the everyday style.

Glossy Lips
Another trend this year are the glossy lips. Remember when everyone, and I mean everyone, did matte lips? Well, now it's time to do glossy lips or at least semi-glossy. I'm talking tinted lip gloss, but also transparent ones to add a glow your lips. The idea is that your lips should be shiny and glowy. This look can simply be done by investing in a sheer lip gloss and apply it over you non-glossy lipsticks! Keep the lips moisturized folks! 

Bright Eyeshadows
I did an entire article on this trend here, and I still think it's a trend that's pretty much everywhere. Perhaps not for the everyday look, but definitely when people want to do it more fun and energetic. The bright eyeshadows are often done in singular, which kind of optimizes the effect of the colors. The trend is also kind of foolproof as you only need to work with one color. Green, lavender, yellow, orange and red are some of the colors I've seen around! Either go for a matte one or a shimmering one to do it more trendy! 

Folks! Are you doing any of these makeup looks 2019? Let me know in the comments below!