What I like about this year's fall fashion is that majority of the trends are more or less recycled. It's still focus on the oversized, chunky, details and pops of colors here and there. That's why I think we should highlight some of the best trends and keep the inspiration high for how we can wear it again in a renewed way. Here are trendy fashion details fall 2023: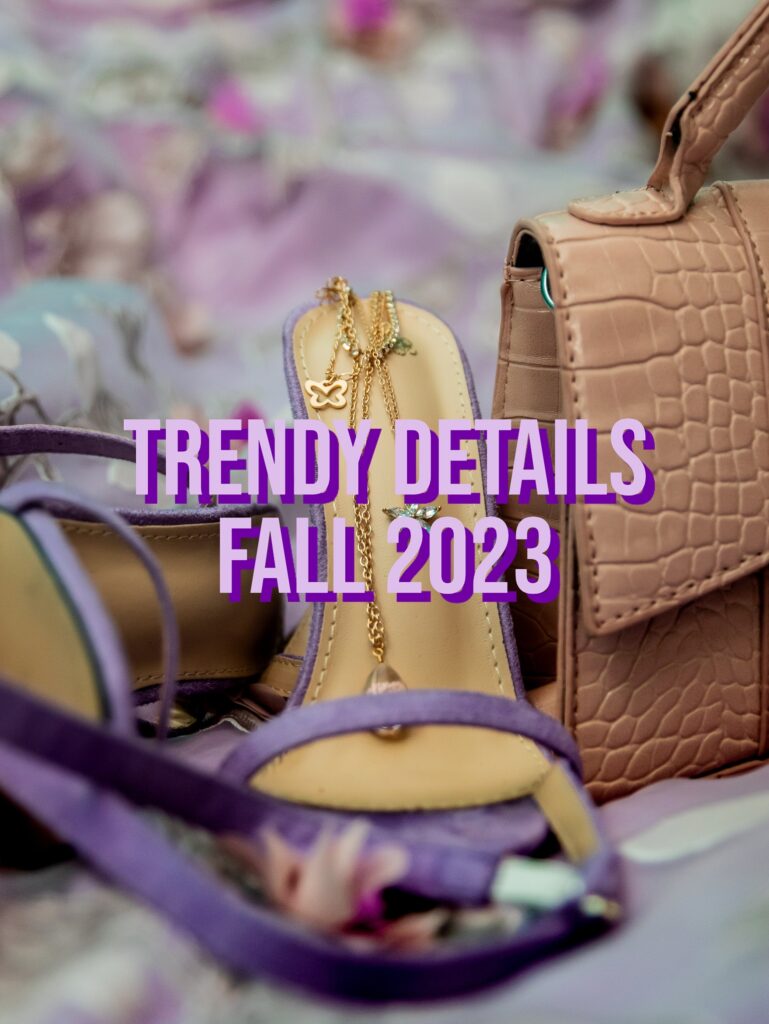 Trendy Fashion Details Fall 2023
The Oversized Scarf
This is probably my favorite trendy detail for fall! Just love the idea of layering up any outfit with a chunky oversized scarf. You can favorably skip the jacket and instead going for a sweater and a chunky scarf, letting the latter function as a semi-cape. You could also tie your scarf as a balaclava for ultimate warmth.
The Colorful Beanie
The colorful beanie has been trendy for a few years now, and I've talked about it quite a lot. Don't fret though if you haven't jumped on this trend yet, cause of course there's time to do so. You can also opt for a colorful beret instead, or why not a baseball cap- if that's more your style.
The Chunky Boots
And of course, the beloved chunky boots are in style this season too. Preferably with a thick sole and that 90s clumsy vibe. You wear these best with some good ol' jeans, but don't be afraid to pair it with more refined items such as a maxi skirt or a slip dress.
Folks! What are your best fashion details fall 2023? Let me know in the comments below! Xx