I wrote about some trendy fashion in this article, but what about the trendy details fall 2021? We all know by now that a good outfit is often about good details, that makes it more interesting and more personal. There are a lot of details that are interesting atm, but let's start with the three trendy details below: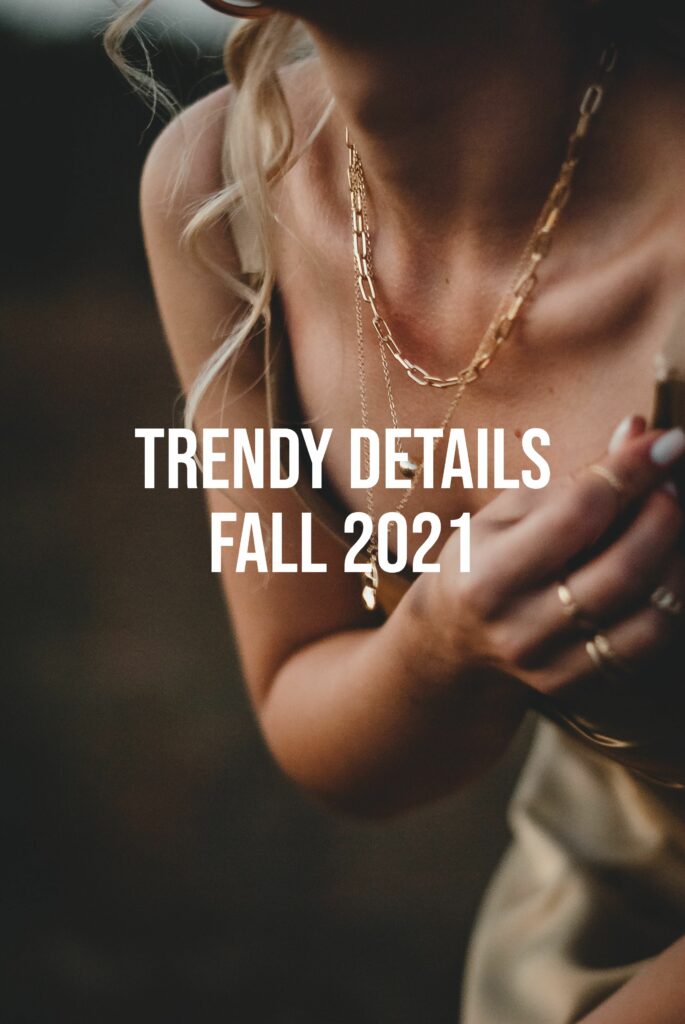 Trendy Details Fall 2021
The Mini Bag
The most important accessory this fall is the mini bag. I'm not specifically talking about the baguette bag, but it's definitely in centre. The mini bag is all about the short strap, mini size, style. It's popular in black, but retro colors such as pea green, pink and lavender are also trending. And not to forget, beige and greige are also popular as mini bags. The mini bag is definitely a favorable complement to a more oversized outfit, balancing the different volumes in an outfit.
Layered Jewellery
The idea of layering jewellery is a trend that keeps on going strong. It's most common to layer different necklaces for a more statement effect, but playing around with rings and earrings is also popular. Make sure though to keep the jewellery in the same color for a more tidy look, but feel free to mix and match different sizes.
Statement Hemlines
Tired of your old boring jeans? Well, cut off the hemlines to give them a more statement look. This detail is superb with some leather boots for an edgy look, but also interesting with some kitten heels or ballerinas. You can also roll up the jeans for a cropped style.
Folks! What are your best trendy details fall 2021? Let's chat in the comments below! Xx